Purchasing a Motorhome?  Finance your Motorhome with knowledge.
The freedom to travel from place to place with only a moment's notice appeals to everyone, even more so when you get to remain in the comforts and privacy of your own motorhome.  Motorhomes allow you to have an increased sense of freedom while you to drive around the country not having to worry about accommodation or following anyone else's schedule.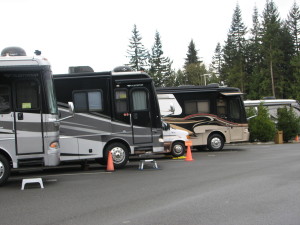 You can travel and experience new places while having the freedom and flexibility that is only provided through motorhomes.  With so many options available on the size and style of motorhomes, choosing the right one can be a challenge.  Not only to do you have to find one you love but one that fits your budget and your travel needs.
Finding a motorhome within your budget is often the hardest part. Many hopeful travellers save and save, although they feel like they move no closer to achieving their goal of leaving the suburbs behind and driving along the open road.
Finding a motorhome that not only suits your and your budget, can be a challenging and time-consuming task. However, there is a simple way to achieve your dreams without breaking the bank.  Imagine you found the perfect motorhome; it was the perfect style and size.
However there was one small issue, it was slightly more expensive then you could afford. A simple way to overcome this issue and make your dream a reality is financing your motorhome.
THINGS TO KNOW ABOUT FINANCING
Like all purchases, it's important you fully understand what you are buying, along with the conditions and details of the purchase. When financing it is even more important you get all the information. Financing your motorhome allows you to purchase the motorhome instantly with the help of either the bank or the dealership.
Dealers often provide financing options either through the dealership themselves or through partnering with financial services. There is no set rule in how you finance, and they often come with multiple options to best fit your needs, including;
Term of the loan
Deposit options
Financing a new or used vehicle
Interest Rates
Insurance options
TERM OF LOAN
The term of the loan is unique to each individual as there is a variety of options available.  Financing provided by your dealership can vary in the length of time given to make repayments of the loan.
The length of time on a motorhome loan can range between 2-7 years depending on your needs and the amount repaid monthly.  Shorter loans have higher monthly repayments compared to longer terms, allowing for a lower monthly repayment to be made.
DEPOSIT OPTIONS
Many people believe that to qualify for financing they must have a large down payment. However, this is not the case. 100% finance options are available and often paired with long-term loans.  This allows you to purchase your motorhome without a deposit. When choosing this option, remember to keep in mind your budget and how much your monthly repayments will be.
VEHICLES AVAILABLE FOR FINANCING                                                                                                                                                                                                     
Financing options are not exclusive to new motor homes or other recreational vehicles; they can be applied to any vehicle that you are interested in, new or pre-loved.  One tip from motorhome enthusiasts is making your first purchase small, for first-time buyers they can be unsure of what to expect and often make larger purchases on things they don't need.
INTEREST RATES
The best interest rate available on your motorhome is not always the first one you come across, it's important you shop around and understand your options. For gaining financing through the dealership, they often collaborate with a financing service allowing you to have more options and be provided with all the information you need to make the right decision.
Financing for motorhomes is typically a fixed interest rate. However, the interest rate can vary depending on age and financial stability.  Dealerships deal with motorhome and caravan financing regularly and can help you discover the right loan plan and type.
INSURANCE OPTIONS
A huge benefit of gaining financing through your dealership and their financing partners is that you can often gain your insurance at the same time. All vehicles that are purchased with the assistance of financing are required to be fully covered by insurance. Dealerships can help you find the right cover through collaborating with their insurance partners.
Experiencing your dream of driving across the country in your own motorhome has never been simpler. With the assistance of financing, the hardest part of purchasing your motorhome will be deciding on the size and style.  Next time you're in the market for a motorhome talk to your dealer about financing, and you will be on the open road faster than you can ever imagine.
_________________________
About the Author: Ben is a freelance engineering and travel writer currently living in Perth, Australia.
Currently writing for Caravan & Camper Megastore's blog about travel and caravanning.