RV Job Resources for RVers in Canada – POSTED DECEMBER 18, 2015
I have randomly gone through the internet in search of a jobs that pertain to RVers or ones that RVers may be interested in. Click on the link I've provided and hopefully you will find something that may interest you.

1. These jobs are listed for across Canada for RV related positions such as technicians, sales, service writer, guest services, detailers: http://ca.indeed.com/Rv-Canada-jobs
2. Campground Jobs: hosts, front desk, campground attendants, park manager, housekeeping http://ca.indeed.com/Campground-jobs
3. Happy Vagabonds; http://www.happyvagabonds.com/Jobs/canada_rv_jobs.htm  Listed below are some of the positions open.
• Onoway & District Fish & Game & Gun Club Looking For Campground Host/Maintenance person/couple for the 2016 Summer Season at Imrie Park From May 1, 2016 to Oct. 31, 2016
• The Springs RV Resort at Harrison seeking Assistant Resort Hosts for 2016 Season in BC Canada
• Camp Hosts Required At Aspen Crossing in Alberta, Canada
• Soda Creek Indian Band is looking for a Campsite Operator for Whispering Willows Campsite in BC Canada
• Shadybrook RV Resort Is Looking For a Resort Manager in Seba Beach, AB, Canada
• Goreski's Landing Marina & RV Resort Is Looking For a Maintenance Supervisor In Ontario Canada
• West Kootenay Park Management Inc Has a Couple of Volunteeer Park Host Positions in BC, Canada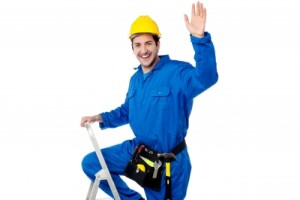 MORE RV JOBS IN CANADA
4. Both Canadian and US Jobs can be found at this site: http://www.snowbirdrvtrails.com/workamping.htm
5. RV Tech Jobs; http://www.wowjobs.ca/jobs-journeyman+or+apprentice+rv+technicians-jobs

If you know of any listings or job opportunities please send them to me or comment below and I'll add them to this post. Thanks.
Carol Ann