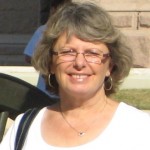 Hi everyone, Recently I posted a survey to all of my RV friends, family and readers to learn more about what's important to you when traveling in your RV – the results were sometimes surprising.  The main purpose of this survey was for a telephone interview I had with the staff at RVWest – responding to their questions about my RV experiences.  I was able to share the results of this survey with them and now I am going to share it with you. Survey done March 2011 using Survey Monkey/email campaign/iContact
What kind of information do you look for and find useful?
 Destination information                                   36.4%
Campground information                                36.4%
RV Lifestyle                                                    27.3%
2. Do you use the internet and email regularly?
 Yes – regularly                                                92.3%
No – never                                                      0%
Sometimes                                                      7.7%
3. How has the cost of fuel affected your travel?
 It has not affected the way I travel                 66.7%
We have quite Rving                                      0%
We do not travel as often                                16.37%
We stay in one location longer                        16.7%
4. Do you use solar energy?
 Mostly                                                             7.7%
Never                                                              76.9%
All the time                                                      15.4%
5. Do you plan your trip in advance?
 Partially – we like to be spontaneous             53.8%
Never                                                              7.7%
Always                                                                        38.5%
Other (please specify)                                                0%
6. What issues do you face as a full time Rver?
Provincial parks closing after Labour day when there are so many retirees still on the road. Towns that make boondocking illegal when they should realize if we stayed longer we'd contribute to their economy.
We have had issues: ie humidity, cold (freezing weather). However, whatever issue we have encountered has been quickly resolved. Fellow RVers are quick to assist and a fountain of good information.
Poor planning on my part = lack of accommodation at the end of the road!
my issues are getting a north America phone package, so that we can stay in touch with home, tv, and internet at a reasonable cost.
Very disappointed in the Government camp sites as they charge way too much for what you get.
7. What do you look for in a resort?
 Location                                                          60.0%
Amenities – pool, etc.                                     20.0%
Price                                                                20%
8. Do you belong to any RV Clubs or organizations:
 Yes                                                                  30.8%
No                                                                   53.8%
Want to in the future                                       15.4%
Some of the responses were not what I expected and gives me something to think about.  I believed more people were interested in solar power, etc. but that did not appear to be the case.  I also thought that people would be affected by the rising fuel costs but I guess RVers love what they are doing so much they won't let that stop them.  I didn't ask if they cutback elsewhere to ensure they could travel but one would think so. Happy travels,
PS:  I hope you find these results as interesting as I did and if you have any questions please don't hesitate to contact me at carolann@roamingrv.com and I will do my best to respond. If you are interested in doing the survey yourself click here http://www.surveymonkey.com/s/8BWKJSM