Hello, traveler.
We at Roaming RV understand how exciting—and nervewracking—it can be to hit the road.
We're passionate about helping you find the best products, tools, and equipment for your next big RV adventure, whether that be a long weekend trip or a full transition to RV life. When it comes to RV life, it is more important than ever to find equipment that will not only make your journey easier but will also keep you secure and stand up to wear and tear.
If you've found yourself here, we know that you probably own an RV of your own, or you're looking to purchase one yourself. We know that it can be tough to find the right equipment, considering there is so much out there on the market.
That's where we come in. We're an experienced team of RVers who have personally used each product that we recommend in our articles so that you can feel confident picking out the right equipment. No matter where you are in your RV journey, our experienced team is here to guide you with all of the information you need.
We have comprehensive guides on Full-Time RVing, Solo Travel, RV Gear, RV Maintenance, and Travel.
Core Values
We take our work here very seriously. You want to have a good time and we want to help you do that. Our core values start with making sure you have the knowledge you need and have amazing RV trips for years to come and include:
Adventure
Curiosity
Discovery
Freedom
Independence
How This Works
Any products that we review on Roaming RV have been tested by our team of RV experts, who know exactly what to look out for. If we haven't tried it, we won't recommend it to you! We know that purchasing equipment, let alone an RV itself can be quite expensive and technical, so we want to provide you with only the best information to keep you on track for your adventures. We'll let you in on how we handle each of our unique reviews:
Depending on the product we are reviewing, we make sure that we test it out in the environment of its intended use; what we don't want to happen is for you to take it out on the road, only to have it break or not function properly. Safety in an RV is also of utmost importance to us, so we make sure to identify important details you may need to know.
The person reviewing the product has ample experience and will also be the one writing the article and making recommendations. If writers are ever unsure about particular product details, they make sure to consult the larger team of experts.
We make sure to update any changes to equipment and tools and answer community inquiries as they arise
Our Team
We have a great team of RVers behind us and we'll feature some of our most seasoned experts here so you can get to know them.
Haley Parker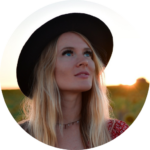 Why are you giving advice on Roaming RV?
I have been living inside my RV for over a year now and it is one of the most fulfilling experiences I've ever had. Having your home in wheels gives me so much freedom that I never had before and I hope that everyone gets to experience this lifestyle one way or another. That's why I'm giving all the advice I have, to hopefully make it easier for others to jump right in.
Do you camp off-grid or always have hookups?
I camp off-grid mostly because I have a enough solar on my RV to run the most important electrical stuff and have learned to live on my 30 gallon water tank for almost a week. The only time I really ever camp with hookups is when it is really hot outside because my solar can not run my AC and there are days where I certainly cannot live without that.
What is the most luxurious RV resort you've visited?
I don't usually stay at luxurious RV resorts unless my parents are visiting me. They have a giant RV and almost always have me stay with them in their RV at whatever resort they're at. The most luxurious I ever experienced with them was one in San Diego called Sun Outdoors. They had a beautiful pool right on the bay, a few bars, private shows, dog parks, and so much more.
What is one piece of advice you'd give people that want to start RVing?
Get RV roadside assistance!!! RVs tend to have more issues than regular vehicles and my roadside assistance has saved me a couple of times, between changing a tire to towing my heavy vehicle to a nearby shop. It's the one thing that I can honestly say is extremely useful.
Coty Perry – Explorer Advisor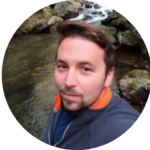 Coty Perry loves helping people figure out how they can RV without breaking the bank and giving people helpful tips.
Why are you giving advice on Roaming RV?
Rving can seem like a travel strategy with a huge barrier of entry but it doesn't have to be that way. You can bootstrap RV travel too and I want to help people do that.
Do you camp off grid or always have hookups?
I've done both but honestly, I much prefer off grid camping.
What is the most luxurious RV resort you've visited?
I wouldn't exactly call it "luxurious" but the Sun in Wells Beach, Maine is pretty sweet!
What is one piece of advice you'd give people that want to start RVing?
Make sure you're at least mechanically aware of what can go wrong. My first east coast RV trip was rough because I didn't plan for all the mechanical issues I would experience.
Jessica Lauren Vine – Seasoned RVer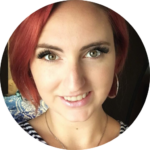 Jessica Lauren Vine RV'd as a child for 7 years and then took her family on the road for 2.5 years. Now she owns RV Idiots and blogs about all things RVs.
Why are you giving advice on Roaming RV?
I am giving advice on RV Pioneers because I have years of experience RVing and want to help others avoid mistakes and mishaps I made.
What is the most off-grid location you've ever visited?
I'm more of an on-the-grid kind of girl. I want pretty views with WiFi and electricity hookups.
When was your first RV trip?
I was around five years old when I went on my first RV trip and I don't remember too much about it. I just remember it because a normal thing for me because it was a full-time RV life for me.
What is one piece of advice you'd give people starting their RV journey?
Sometimes the most memorable things aren't the big things you go and see. Sometimes it's the surprise gems you find along the way.
Justin Caldwell – Family RV Experience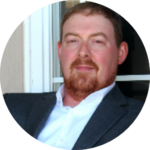 Justin Caldwell travels in an RV with his family in their 45 foot Jayco Toyhauler. He's very handy and knows how to do DIY jobs to fix the RV if there are problems. He gives his best tips on Roaming RV for how to RV full time or just have some weekend fun.