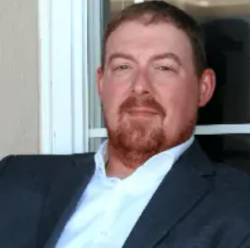 Latest posts by Justin Caldwell
(see all)
Much like a home, every RV comes with maintenance. However, every RV is going to require different types of maintenance. It's important to understand what you're getting into before you purchase your RV, but if you already have one, it's never too late to start performing regular maintenance.
Regular maintenance will prolong the life of your RV. RVs are meant for traveling, so when they've been in storage for a while, there are some things you're going to have to do to get it back in living condition. But they take a serious beating on the road, too, so while you're in it, you'll want to make sure you keep it up.
Types of RVs
First, we'll look at the different types of trailers available. This helps to increase the understanding of maintenance needed. If you have a travel trailer, you won't have to worry about the maintenance of the motor, because it doesn't have one. If you have a small teardrop trailer without a bathroom, you won't have to maintain any sewer components.
It's important to get an idea of what maintenance is needed and what you feel like doing. That way you can balance your RV needs with the maintenance you have time to perform.
Travel trailers
Travel trailers come in a wide variety of sizes, configurations, and floorplans. There's virtually no limit to the options you have here, and they're one of the most popular options because they're well-suited to many different needs.
Small travel trailers may only sleep 1-2 people with a very small kitchenette, or no kitchen at all. They may or may not have a bathroom either, but maintenance on those systems will be a lot easier than on a large trailer.
Travel trailers can also be as large as 40 feet or more and sleep up to a dozen people. They have up to 1.5 baths with a large kitchen and living space. You can find them with master bedrooms and bunkhouses, and some even have garage spaces in the back to haul toys.
Travel trailers range so much in size and weight that small options can be towed by something as little as a car or small SUV while larger options will need a bigger pickup.
Fifth-wheels
These types of trailers are larger, they provide more interior space, and they accommodate more people. Due to their large size, they hook to a center hitch in the middle of the truck bed to improve towing and stability.
These come in medium-large sizes and can accommodate up to 12 people. While the vast majority of fifth-wheels will only sleep 12 people comfortably, there are some exceptions, so if you have special needs, some extra research could help you find something even bigger that will work for you.
Fifth-wheels toy haulers are also more common than travel trailer toy haulers, and because of the way they hook up to the truck, you can load them heavier and pull more weight. Fifth-wheels range from ultra-lite models to very heavy ones, so the towing vehicle you need will depend on how heavy your trailer is.
Teardrop trailers
Teardrop trailers are named for the way they look. They're very small and are shaped like teardrops. They have only basic amenities and will sleep 1-2 people. Usually, the amenities are powered by a battery, so you don't have to worry about propane maintenance. All you have to do is make sure the battery is fully charged, you're plugged into power, or that you have a generator powerful enough.
Maintenance on this is easier in terms of the amount of space you have to maintain, but you still have to check the roof, seals, and any plumbing or sewer you might have with a kitchenette or toilet.
Expandable trailers
Expandable trailers are very versatile because they collapse when not in use, so they're easier to tow with a smaller vehicle. They sit low, increasing your visibility, so people with less experience towing will have an easier time. However, the smaller the trailer, the harder it is to back up.
Because these types of trailers either expand up or out significantly upon setup, the most critical piece of maintenance is involved in keeping the expanding mechanisms well-oiled and in good shape.
Toy haulers
Toy haulers deserve their own section because they come in many sizes. There are travel trailer toy haulers that are quite small. The living space is roughly the same size as the garage. These are perfect for a single person or a couple. They could even accommodate a small family.
Fifth-wheel toy haulers are much bigger and heavier. The garages are bigger and the living quarters are more spacious. Their frames can also handle more weight, so you can put heavier toys in the garage.
All toy haulers are designed to hold quad bikes, ATVs, motorcycles, and any other small vehicles you want to take with you on a vacation. They're the perfect way to go mudding or exploring on trails wherever you go, but garage maintenance is key with these models.
Truck bed campers
Truck bed campers are super easy to take along with you because they sit on your truck bed and you can either take them off when you get to your destination or you can leave them there all the time, so your home is always with you.
Maintenance for these is minimal, but it does require ensuring that it mounts and seals to your truck bed appropriately and that when you do remove it from the truck, the jacks are in good working order so you can lift it off of the truck bed and drive out.
Motorhomes
Motorhomes also come in all shapes and sizes. There are Class A, B, and C options, each with a huge variety of sizes, floorplans, trim levels, and everything in between. Keep in mind that these are the types of RVs you drive, so not only do you have RV maintenance in your living space to keep up with, but you also have to get it serviced regularly, much like a car.
However, what you don't have to worry about is keeping your hitches greased, because you won't ever have to hook it up to a tow vehicle. Many people choose to tow a cargo trailer behind their motorhome for extra storage space, so if you choose to do this, you will have to worry about those things.
RV Maintenance
Whether we're talking about general cleaning or repairs, maintenance for your RV is critical. It keeps it clean and in proper working order, and it will help you identify problems before they get too serious.
Much like a home, your RV needs regular maintenance, and there will be things that go wrong. If you keep on top of it, you'll notice them early and be able to get them fixed at a minimal cost. RV maintenance doesn't have to be expensive, but it's certainly not always cheap, especially if you wait until something goes wrong to perform it.
General maintenance
General maintenance involves cleaning. It's important to keep your living space clean because it minimizes the amount of dust, dirt, and debris that gets under the slides and causes problems. Plus, it's nice to live in a clean space, and after traveling for a couple of days, you'll notice that you track in a lot more dirt than you do at home.
Cleaning the interior and the exterior of the trailer are both important. They need to be cleaned before and after every trip, even if you aren't going very far. Dirt from the road builds up, especially where you can't see it.
When you take trips to the beach, the salt in the air can aide in more rapid aging. Traveling in the mountains or more rural areas causes more dirt and dust to build up. Getting all of this grime off of the trailer before storing it will help increase its life.
Use a mild detergent, like Dawn, and a large sponge or a soft brush to scrub the dirt loose. It will typically be enough to handle the exterior. You can use a hose but stay away from high-pressure hoses that can damage the finish or loosen your fittings. Also, rinse the undercarriage to loosen the dirt build-up from underneath.
Cleaning the interior is much like cleaning your home, but stay away from harsh chemicals, especially in the plumbing system, because it can ruin your pipes. Your RV's sewer system is much different than the one in your house, and chemicals like Drano can cause a more rapid deterioration in your trailer than they will in your home.
Many companies make RV versions of their cleaning products, but even if you don't want to spend your hard-earned dollars on these specialized formulas, you can use all-natural cleaning solutions to protect your RV's components.
Also keep in mind that aluminum trailers (like Airstream trailers) will attract more dirt than fiberglass will, so you'll have to clean them more frequently. You can also wax and polish the exterior of any RV to keep it from attracting too much dirt, weatherproof it, and make it easier to clean next time.
Seals and slide outs
You need to clean your slide-outs regularly. If you don't, dirt will build up around the seals, and then you won't be able to pull them in or slide them out with an adequate seal to prevent leaks or a draft.
Even if you don't have slide-outs, your RV has seals around windows and doors that need to be cleaned and treated regularly to keep them from drying out, cracking, or coming off. This will keep them fresh and pliable, meaning they create good seals rather than chipping off.
Lubricating your windows also helps your windows move up and down more freely. If you notice them starting to catch, it's time to lubricate them.
It's important to lubricate your seals as well as your slide mechanisms. Lubrication on your slide mechanisms will ensure that they can move in and out with minimal friction and much less wear and tear on the motors.
Awnings
If you have awnings, you need to keep them clean to prevent mold and mildew buildup. Roll your awnings out on a regular basis to keep them clean and dry. You also want to catch and repair tears early, because it's much more expensive to replace the entire awning than it is to fix a small hole.
Cleaning your awning also prevents anything like wasps from building a nest in it. Any nests or debris that get stuck on the fabric could tear it. Tears may cost a few hundred dollars to fix, but the entire awning would cost thousands.
Also make sure you lubricate the arms to keep them sliding smoothly in and out, just like your RV slide outs. This will prevent unnecessary wear and tear on the motors. Make sure your awning is totally dry before rolling it back in.
Roof
Your RV's roof is an incredibly important part of your regular maintenance because RV roofs are notorious for leaking. It doesn't matter whether your RV is brand new or you just had a brand new roof put on your older RV, you'll need to beware of leaks.
You need to be getting up on the roof at least quarterly to check for leaks. If there are open edges, tears, or holes, you're either going to develop a leak very soon, or you already have one and don't know it.
Check edges, vents, air conditioning units, skylights, and any other spot that is more prone to leaks than others. These are the most likely culprits, but if you've snagged an overhead branch, you could have a tear anywhere.
The first thing that's going to happen if you have a leak in your roof's outer framework is going to absorb massive amounts of water. This outer framework is made of wood, so as it gets wet, it will weaken and warp. It can even grow bacteria, mold, and mildew.
As it seeps through your inner ceiling panels, you'll start to see water damage and bowing due to the weakened wood and the weight of the water, as well as whatever might be on top of the roof directly above the leak.
If you begin noticing a leak, you can get RV roof sealants that are easy to apply.
Flexseal is a really good one that is quite pricey but definitely works. However, you also have to be sure that the sealant you choose is compatible with your roofing material, and every RV is different. There's metal, fiberglass, ALFA, TPO, and EPDM.
If you have a rubber roof (EPDM), you should have it treated annually to prevent sun damage, which can dry it out and cause it to crack, leading to a higher risk of leaks. And if you don't want to have to deal with anything like this, take this advice to heart.
Tires
RVs are meant for travel, which means they have tires. Without tires, you're not going anywhere. Your tires do most of the work while moving, and even while you're stationary, they support a lot of weight. While trailer tires are designed to be more durable and stronger than car tires, but that doesn't mean they don't need some attention.
Your tire pressure has a lot to do with how your trailer rides. It will ride smoother and the contents of your trailer will stay where it's supposed to be. Too little pressure damages your wheels and axels because of the weight of the trailer, but too much pressure causes your tread to wear faster.
You'll deal with reducing your grip on the road, which will affect how easy it is to tow heavy things. You can find the correct pressure displayed on the sidewall of the tire to ensure you've been airing it up properly.
Tire pressure changes with air temperature, so if your RV has been in storage or sitting for an extended period of time, you'll have to check them to make sure they're aired up correctly.
Before you go anywhere, tighten your lug nuts to make sure they haven't loosened with travel or prolonged storage. Loose lug nuts will pose a danger to you and other drivers on the road.
Another thing you'll want to ensure you purchase is a tire cover for each tire. You can get single tire covers for each tire or you can get double or triple tire covers for double or triple axels.
Cover your tires when the trailer isn't moving to protect them from water and heat. The sun will dry your tires out and increase wear and tear while standing water and extended exposure to moisture will cause tire rot.
Batteries
You definitely don't want dead batteries in the middle of your camping trip, so storing and testing your batteries is important before you go anywhere, especially if your RV has been in storage. However, if you travel frequently, you'll want to test your battery a few times a year.
While some batteries claim to be maintenance-free, some have water levels that need to maintain. Keeping your battery fully charged goes a long way to prolong its life. You also want to make sure that if you're storing your RV for the winter, you take the batteries out and store them somewhere warm to keep them from freezing.
Typical deep cycle batteries only last 3-5 years, even with proper maintenance. However, AGM batteries will last up to 10 years, while Lithium-Iron batteries (not the same as Lithium-Ion in your cell phone) will last as many as 20 years or more and require absolutely no maintenance, but are very expensive.
Keeping your batteries charged requires you to keep your RV plugged into shore power and running a generator. However, some batteries are designed to be reduced by about 50% before charging back up, while others can be drained to 0% power before recharging.
Make sure you read up on how your specific batteries work so you know how to treat them, test them, and store them when needed.
Electric
It's a good thing to periodically make sure the connection from your RV to your tow vehicle works. Or that your electrical connections in your motorhome are stable. Either way, you're dealing with your brake lights and turn signals, so you want to make sure they work.
But your electrical system handles a large load, no matter what kind of RV you have, so you need to make sure it's in proper working order before you hit the road. If you're pulling it out of storage, check it far enough in advance that if something doesn't work, you have time to fix it before you go.
If you are currently traveling, you'll know whether you're electrical system works or not, because you'll be living it. But if your RV has been parked in the same spot for some time, check your connections first, just to make sure they're working before you head to the next place.
In some cases, your tow-vehicle electrical connection will charge your battery while you're driving. This electrical connection makes sure your RV's brakes can be activated when needed, makes sure the lights work and makes sure your battery stays fully charged on the road.
Generator
When the electricity fails, it's nice to have a generator. If your RV has a generator, you'll want to make sure you get that serviced as well. The manufacturer will recommend how often they want you to have it serviced. You have to run your generator regularly, even if your RV is stored. Otherwise, a build-up occurs on the carburetor which can cost you hundreds in cleaning fees.
Brakes
Hopefully, maintaining the brakes on your trailer is important. Now, if you have a motorhome, of course, you'll have to maintain the brakes on it as you do in your car. However, because the vehicle is bigger, the brakes are bigger, so they cost more.
Your wheel bearings should be lubricated through the summer so they don't get too dry. They also have to have enough material left on them so they work properly because if you don't have working brakes on a vehicle that big, you're going to be in trouble.
Brake replacements can cost several hundred dollars each, so the price goes up the more tires you have.
Electric trailer brakes are a bit different, but still, need to be checked regularly and serviced by a mechanic. These types of brakes have been known to catch fire, so it's important to make sure they still work and that the electrical connections are intact and working properly.
Brake and tail lights
Making sure your brakes work is important, but after that, you want to make sure your brake lights work so people behind you can drive safely as well. When hooking your trailer up to a tow vehicle or starting up your motorhome to go to the next destination, make sure the connections are good and that all of your tail lights work the way they should.
The wiring for your tail lights gathers at a single point where it connects to the tow vehicle, so if you notice you have a problem, you can inspect the wiring for cracked or frayed wires. If everything looks to be in proper working order, unplug it and plug it back in.
Make sure you get it to a repair shop right away if they don't seem to work. You also need to have your trailer registered and licensed with the state, with the license plate clearly visible on the back.
Towing parts
Whether you're hitching your trailer to your tow vehicle or you're hooking up a cargo trailer to the back of your motorhome, you'll want to regularly inspect the hitch and towing parts as well as grease them for easier operation.
Over time, dirt and debris can accumulate in these parts, making them more difficult to use, and impacting your towing experience as well as the trailer's ride.
While there are quite a few parts involved, make sure you check hitches, seals, bearings, and couplers at a minimum. They all need to be cleaned and greased before hooking up for the next trip.
Oil and filters
Your car needs to be maintained every few thousand miles, but RVs aren't always on the road. As oil sits without movement for a while, it gets old and needs to be changed, even if you haven't driven. You should change your oil every season, and especially when you pull it out of storage before you go somewhere. Don't let dirty oil sit for too long or you could damage the other components of your system.
Of course, this advice really only applies to motor homes. You're more likely to drive your tow vehicle more often than your motorhome, even if your trailer isn't hooked up to it. If not though, make sure you follow these same rules for your tow vehicle, too.
Other fluids and filters
You also have to change your coolant, air filter, fuel filter, and hydraulic filters seasonally. You should also inspect these parts at every oil change to make sure they don't need to be changed out. You could get excessive damage to your engine or drive train if you don't.
And of course, treat your tow vehicle the same way if you don't drive it regularly.
Sewer system
While many RV experts will suggest that you use biodegradable RV toilet paper, you don't have to do that. But you do have to use caution when it comes to your sewer system. If you have a favorite toilet paper brand that you don't want to stop using, do the jar shaking test.
Fill a mason jar with water, put several squares of toilet paper in it, screw the lid on tight, and shake it. If the toilet paper dissolves with some agitation, you should be in the clear to use it in the RV. If it doesn't dissolve right away, then you probably need to switch to a different brand.
You also need to empty your holding tanks regularly to prevent build-up. Once a month or so, do a tank cleanout using the inlet valve installed on the side of your tank. Rinsing, emptying, and treating your tanks with care will help you keep them clean and usable without clogs.
Make sure you have the right sewer connections to make the job easier. Never be afraid to run a lot of water through your tanks to keep toilet paper and other waste from sitting or backing up.
Build-ups can cause a foul odor in the bathroom, so preventing them is always good, but sometimes they happen. If they do, it's important to use products that are intended for RV use. Another way to dissolve small clogs naturally is by using baking soda and vinegar.
Some people also say you can loosen and clean out excess waste in your tanks by regularly flushing them with borax and dish soap. However, you should never put harmful household chemicals like Drano down your RV's toilet.
Greywater
Your kitchen sink, bathroom sink, and shower all drain into the grey water holding tank. It also needs to be flushed and dumped regularly, but it's not quite as finicky as your black water tank. Keeping it clean has more to do with preventative maintenance than cleaning.
Ensure that you have mesh drain screens sitting in every sink and shower to catch debris, hair, and anything else that could clog your fragile RV pipes and tanks.
Air conditioning and heat
While air conditioning and heat definitely keep you comfortable, it is susceptible to getting clogged with dirt, especially in a trailer. It's important to change out your filters once a year if your RV is in storage, and more frequently if you're traveling in it. Also, make sure you change the filters and check the units before you begin traveling. If you don't keep them clean, they can malfunction and be a health hazard for everyone in the trailer.
Storage maintenance
Once you're done with your trailer and you're ready to put it back in storage, we've already discussed making sure it's clean. However, you may want to consider opening the vents. Temperatures inside a closed vehicle can reach 130 degrees or more in the summer. This heat can cause all of your materials to break down over time.
Seals and seams will wear, flooring will peel, wood will expand, wall coverings will fall, and everything will slowly deteriorate. Opening your vents will increase airflow and promote circulation, increasing the lifespan of your RV.
Document maintenance
One more key to proper RV maintenance is documenting all of the maintenance you do so that you have records in case something goes wrong or so you can pass them along to a new owner if you decide to sell.
Whether you keep handwritten records, printouts from the shop, or an Excel spreadsheet, you'll want to make sure you're keeping track of everything you're doing.
Maintenance Schedule
Knowing what maintenance to do is one thing, but knowing when to do it is another. Here's a breakdown of how frequently you should do what tasks to ensure you keep your RV in tip-top shape year-round.
Monthly
Here's a quick rundown of all the things you should do monthly to ensure your RV is clean and ready to go when you are.
Generator runtime – Gasoline goes bad after a month, especially if it's left sitting, which is why this should be a monthly task, no matter if you're living in it or not. You need to keep that gas running through your generator and add a fuel stabilizer for longer periods of storage.
Top off batteries – Use distilled water to top off your batteries and make sure they're fully charged. Tap water contains minerals that will decrease the lifespan of your batteries.
Clean air conditioning components – Climate-controlled spaces are the bee's knees, so clean out vents, check the filter and replace it if needed, and make sure everything is clean.
Test safety equipment – Just like the smoke detectors in your house, you need to make sure you're testing your propane sensor and your carbon monoxide detectors in your RV monthly. Change batteries if needed to ensure they still work.
Deter pests – Give your rig a quick once over on the exterior to make sure no one else is trying to build their home there. Any loose seals or cracked insulation are prime targets for wasps and rodents.
Check under the hood – Your motorhome's engine has hoses and clamps that need to remain secure. Take a peek to make sure you don't see anything off, especially if you haven't driven it in a while.
Maintain slideouts – If you have slideouts, lubricate the mechanism and check the seals. You can spray a reinforcement on the seals if needed to make sure everything is still in good working order.
Check all seals – Look over the entire RV and check window seals, door seals, and seals on the roof. Reseal any cracks and replace any missing seals.
Seasonal
You don't have to do everything every month, but the change of the seasons is a good time to reinspect everything, especially the parts you haven't used since last season. It's also a good time to do a deep clean, no matter how much you may clean it.
Deep clean – A deep clean is a smart idea twice a year, especially if you store it long-term. Break it out, open it up, and brush the dust off. Moisture, dirt, and trash you may have missed when you packed it away could become a much bigger deal if you let it sit for too long.
Do an inspection – Whether you're living in it currently or not, do a quick inspection to check for damage. Look for potential weak spots where birds, bugs, or rodents could get in and reseal if needed.
Wash and wax – For long-term storage situations, wash your rig and put on another coat of wax after you deep clean. You should look into doing this at least twice a year, if not every season. If you are traveling with it, do it more often.
Freshwater cleanout – You should always have a filter on the line running into your RV because your water source while camping may be less than reliable. However, you should also clean out your freshwater tank and the water lines by putting a cup of bleach in your freshwater tank. Let it sit for 24 hours, then run it through the lines and flush it out.
Weigh your rig – It's always nice to know how much you weigh, especially when navigating low-capacity bridges. Plus, depending on renovations and changes in furniture, the weight can change over time.
Check tires – You have to check your tires regularly, but if your RV is in storage, you don't have to do it any more often than once a season. If you are traveling, you need to do it more often, and definitely before you set out on the road.
Treat metal parts – Use a gentle lubricant to places where metal rubs together. Leveling jacks, entry steps, and other metal parts can benefit from this. Plus, it prevents rust from forming.
Yearly
There are a few things you should look into doing yearly. They're not things you might think about very often, but they're still just as important.
Keep records – Hopefully, you're already keeping detailed maintenance records, but keeping them organized and making sure they're up to date is something you should do once a year. As you look back at your old records, it will remind you of the due dates of some of your other maintenance tasks.
Service air and heat – Just like in a house, you should have your air conditioning and your heating system serviced once a year by a professional.
Service brakes – Always look for wear and tear to your brakes on your own, but have them serviced professionally once a year to catch anything you might have missed. Faulty brakes on an RV are not something you want to deal with.
Wash safety equipment – Take a vacuum to the carbon monoxide and smoke detector covers. Then wash them with a damp cloth, dry them off, and test them.
Inspect propane – Make sure you have someone check your propane connection once a year to make sure that there are no leaks, dings, or rust. This ensures the absolute safety of your RV and your family while traveling.
FAQ
Servicing and maintaining your RV might sound like a lot of work, but it's worth it to have something fun and comfortable to live in while traveling, no matter where your adventures take you. These frequently asked questions may help you learn even more about RV maintenance.
Question: Do RVs need a lot of maintenance?
Answer: RVs get a bad rap for being expensive and hard to maintain, but that doesn't have to be the case. If you're diligent about keeping a schedule and making time for it, maintaining your RV can be fun and will prevent more serious and much more expensive maintenance nightmares.
The maintenance your RV needs will depend on the type you buy. Smaller trailers are easier to maintain whereas large motorhomes will take longer and require more money
Question: How long will an RV last?
Answer: It's not uncommon to see 20 or 30-year-old RVs on the road and in campgrounds everywhere. That's because if you maintain it properly, it won't have as many problems and will last a lot longer. Taking care of your RV goes a long way to ensuring that you can enjoy it for years to come.
Motorhomes often last for 200,000 miles or more, but it will depend on how you drive it, how you take care of it, and plenty of other factors like where you stay and how well it's made.
Question: Do RVs break down a lot?
Answer: RVs tend to need a bit more maintenance than houses for vehicles, simply because they're built to move, and that constant movement will accelerate wear and tear. That's why regular maintenance is so critical.
A well-maintained RV will rarely cause problems, but a poorly maintained RV may break down every time you take it somewhere.
Question: Is living in an RV cheaper than a house?
Answer: It's surprisingly easy to find cheap RV living. Not only is it possible, but it's everywhere. You can cut back on tons of expenses in an RV, your bills won't be as high, and the rewards that come with a nomadic lifestyle are beyond compare.
Final Thoughts
Learning how to maintain your RV sounds overwhelming. Believe me, when my family and I first started traveling, we thought we'd gotten in over our heads at first. But it gets easier with time. You get used to it. And no matter how much you'd rather relax on your day off, putting some TLC into your rig will be well worth it the next time you want to go on vacation.