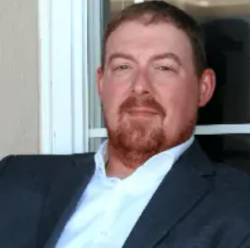 Latest posts by Justin Caldwell
(see all)
73
For anyone on the road, having roadside assistance is a convenience they may not want to live without, but for RVers, roadside assistance is critical. If you think changing a tire on a regular car is hard work, put tens of thousands of pounds and about 20 feet on top of that, and then try.
Roadside assistance can help motorists with all kinds of problems on the road, which is what RVers do all the time! It's money well-spent to make sure that when (not if) something goes wrong, you have someone you can call.
However, there are a lot of roadside assistance options out there, and Good Sam is only one. Let's take a look at how it stacks up and if it's worth the price of membership.
About Good Sam
Good Sam has had roadside assistance since 1984. They've gotten pretty good at helping all kinds of motorists, but they focus specifically on helping people with RVs.
They cover all kinds of vehicles, but their mechanics are experienced RV mechanics, which gives them a significant advantage over other roadside assistance companies that also offer some type of RV coverage.
They offer three different coverage plans, each more comprehensive and more expensive than the last. However, all are relatively affordable and come with a host of useful extras that you likely won't want to miss.
Their service gets excellent reviews and it seems to be unparalleled, and although they don't cover everything, they do cover a lot. As an experienced RVer myself, Good Sam is my top choice for roadside assistance, but you'll have to do the research for yourself to see what will work best for you.
Cost
Good Sam offers three membership levels for their roadside assistance plans. The Standard membership and the Platinum membership are both less than $100 for the year, and the Platinum Complete is a bit more than $100.
New members get great rates, but after your initial sign up, your rates will go up. However, they're generally on par with other roadside assistance services like AAA. The nice thing about Good Sam is that they very clearly publish their rates online so there are no surprises.
Keep in mind that these rates are entirely separate from their basic membership rates that get you discounts on gas and campgrounds. These memberships will cost anywhere from $20-30 for the first year, depending on where you get it. You can sign up on their website, at RV shows, or at your local Camping World.
You can also get a pretty hefty discount if you sign up for more than one year at a time. You can sign up for 1, 2, or 3 years at a time on their site. If you want roadside assistance, you have to sign up for that separately.
Covered Vehicles
Although notorious for their camping and RVing slant, Good Sam provides quite a bit of vehicle coverage. They have programs for covering your RV, camper, car, truck, trailer, and motorcycle.
The Standard plan covers only non-motorized RVs, so if you drive a motorhome, you have to sign up for one of the Platinum plans.
Good Sam even covers leased, rented, or borrowed vehicles, and you can put multiple RVs on your plan as well as cover your spouse and your children. You don't have to pay per member like you do with other roadside assistance companies.
Good Sam offers coverage for more vehicle types and more people than many other companies, so it's an excellent value.
Towing
If you've been there and needed that, you know how critical this type of coverage is. When you break it down, a lot of insurance and roadside assistance companies have fine print that doesn't include towing.
Good Sam offers unlimited distances when it comes to towing, which is a huge lifesaver for RVers who like to stay off the beaten path or boondock. They'll tow you to the closest service center in the United States or Canada, no matter how far it is.
The downside here is that you don't get to choose where you're towed. They'll simply tow you to the closest service center, even if it's in the opposite direction of where you're going. If you want to go somewhere else, it's not covered.
It's also important to keep in mind that not every RV is towable. Some towing companies have the capability to tow large RVs, but you won't always be in the vicinity of one of those. If you have an RV that's more than about 35 feet long and very heavy, Good Sam may have a hard time finding someone to rescue you.
If you want to add towing to your plan in other countries like Puerto Rico, Mexico, or the Virgin Islands, you can, but it will cost you.
Basic Coverages
Good Sam offers the basics in the roadside assistance department as well, like fuel delivery, battery service, locksmiths, and flat tire service. There's no limit on how much these services cost – Good Sam will cover them if you need them.
The large benefit to these coverages is that because Good Sam caters more to campers and RVers than other companies do, they have specialized mobile RV mechanics available to help. They're more likely to know how to get you back on the road faster.
Another basic benefit they offer is trip interruption service. You could get reimbursed for the cost of lodging, car rental, and meals while your RV is in the shop, as long as you're more than 100 miles from home.
There's also no limit on the number of roadside assistance calls you can make per year per membership. If you're traveling nearly full time, this is a huge plus. You won't have to worry about exceeding the number of times you're allowed to call for help.
Extra Coverages
While there are a lot of little perks associated with your Good Sam roadside assistance membership, there are a few that stand out more than others. They offer discounts on select rental cars and hotels as well as AAMCO discounts.
There are also discounts at Camping World and Gander Mountain with Good Sam, and they offer free shipping to Good Sam members on orders of $49 or more. You can get a 10% discount at retail locations and 15% off of propane at Camping World. You can also find free dump stations at some Camping World Supercenters.
These are huge benefits for RVers. Other roadside assistance companies that focus on passenger vehicles and offer RV coverage as a side note won't often include these types of camping-specific benefits.
You can receive a free one-day car rental if your RV gets towed, which is covered under the trip interruption part of your coverage. You get $0.05 off of fuel at select Pilot Flying J locations, and you don't even have to be filling up your RV to get it.
Good Sam gives its members a 65% discount on the Good Sam Guide series, which is a set of physical maps for navigating and locating campgrounds.
While you may use Google Maps or a GPS system of your own, it's useful to have a paper guide tailored to camping in a lot of cases. Also check out their 10% discount on Good Sam parks and campgrounds.
Enjoy Good Sam RV concierge service to help you find a park, campground, or restaurant nearby. If you break down and want or need to get your RV to the service center on your own, they'll still help you find the closest one you want to go to.
You'll also find while you're booking theatre tickets or nearly anything else online, there's a place to search for a discount, and often Good Sam will show up on the list. Get used to checking and you'll save a lot of money.
Fine Print
Every company has fine print, and Good Sam is no different. For example, they don't cover damages due to acts of God like tornadoes, hurricanes, earthquakes, floods, fire, snow removal, or vandalism. And if your vehicle has known pre-existing mechanical conditions, you won't be covered there either.
Website and App
Good Sam offers a website that's easy to navigate, especially when signing up. Their plans are clearly marked with pricing and features. It's easy to get started online, and when you register for an online account, you can sign in and manage your account from your dashboard.
They'll mail you a card you can keep in your wallet to receive discounts, and it also has phone numbers clearly marked so you can get to the right person when you need help.
Once you sign up, you can download and sign into the mobile app and do everything on the go, which is one of the best things for people traveling. Their app is also user friendly and easy to understand, with details of your plan and coverage and phone numbers to call.
Customer Service
Everybody likes excellent customer service, and it's well-deserved in situations where you're already slightly stressed about a breakdown. Good Sam clearly displays the numbers to call when you need help and their agents are kind, helpful, and accommodating.
Even better, there's an app you can download for your smartphone that's well-designed and easy to navigate.
Common complaints do include how long it takes for service agents to arrive, but that depends on where you are. It's normal to have to wait on the side of the road for longer if you're farther away from a major city.
The most important thing is that their service is safe, reliable, and affordable, which is about all you can ask for when you're traveling far and wide and run into problems.
Pros
Affordable
Trained RV mechanics
Unlimited distance towing
Membership includes spouse and all dependents automatically
Discounts on gas and other products
Cons
Will only tow to the nearest repair facility
Doesn't cover acts of God
Alternatives
Good Sam isn't the only company that offers roadside assistance to motorists. There are quite a few others, so in your search for the right plan for you, you may want to check out some of these alternatives.
AAA
AAA has been around since 1902, so they're a bit more experienced in the roadside assistance department. But does that make them better? It depends on what you want. Similarities include tons of discounts on everyday items, friendly service, and cost.
However, there are some critical differences. AAA focuses more on automotive roadside assistance, so their mechanics aren't necessarily trained in RV maintenance.
In addition, they will only tow you within 100 miles (not great if you're in the middle of nowhere), but they'll tow you to any shop within that distance (not just the closest one).
Allstate
Allstate offers a roadside assistance plan separate from their insurance coverage, so you pay a nominal fee for things like fuel delivery, lockout assistance, and jump starts. They also offer trip interruption coverage and plenty of retail discounts, much like Good Sam.
Where Allstate shines is in the affordable way you can get short-term coverage, like if you're renting an RV rather than purchasing one. It won't take a commitment to a year-long membership to get the coverage you need for one vacation.
Progressive
Progressive is a popular insurance company in the United States, but the pitfall here is that their coverage doesn't extend to other countries. Not even Canada and Mexico. The good thing is that Progressive is better at allowing you to customize your needs.
They include simple things like tire changes, lockouts, battery replacement, and fuel delivery. They'll tow you to the closest repair facility as long as you're disabled within 100 feet of a publicly accessible road.
Progressive will also cover your personal items in your motorhome, travel trailer, or fifth wheel up to a certain amount. This includes electronics like computers, camera equipment, and smartphones.
They also offer vacation liability so if someone is injured in and around your RV, you can get medical coverage up to a specified amount.
FAQ
On the fence about which roadside assistance plan may be the best for you? They all offer something different, so it's a very personal decision. Here are some frequently asked questions that may help.
Question: Is Good Sam Roadside Assistance Any Good?
Answer: A lot of experienced RVers trust Good Sam for their camping and roadside service needs. In fact, they're one of the best roadside assistance companies in the business, when it comes to RV coverage.
They have knowledgeable and helpful agents, their repair technicians are experienced, and you can trust them to do what's right for your RV. Their coverage typically makes the most sense for RVers of all types.
Question: Is AAA better than Good Sam?
Answer: It all depends on what you need, because their coverage varies. Good Sam offers better pricing and covers more vehicles and family members per membership plan. They also have experienced RV mechanics, whereas AAA doesn't.
However, AAA will tow you to any repair shop within 100 miles, whereas Good Sam will tow you to the closest, no matter how far away it is. There's some give and take with the coverage on each plan, so research thoroughly before deciding.
Question: Does AAA tow 5th wheels?
Answer: This is where things get tricky. Most services say they tow all kinds of RVs, including fifth wheels. However, some fifth wheels are simply too big to tow.
I've learned from personal experience that getting someone to tow a 45-foot toy hauler with three axles that weighs 25,000 pounds is just about impossible.
Any roadside assistance company will do their best to find someone who will tow you if they can, but in some cases, you may simply be out of luck. Check out what your other options are, in terms of mileage reimbursement to get it to the shop yourself, if they're unable to tow you.
Question: How Much Does it Cost to Tow an RV?
Answer: If you're thinking about ditching the roadside assistance and thinking it might be worth the risk to pay out of pocket for towing if you need it, check out the prices. They'll vary depending on the towing company, but it may cost more than $3 per mile to tow an RV, plus the service call, convenience fees, and more. RV transport isn't cheap.
Question: How Many Times Can you Call AAA in a Year?
Answer: This is the real kicker. AAA only allows you and each member on your plan to call 4 times per year. That means that every family member gets 4 calls, but only if you pay to add them to the plan, which costs even more per year.
Good Sam not only automatically includes your spouse and dependents on the plan at no additional charge, but they allow an unlimited number of calls per year. This is especially beneficial if you travel a lot.
The Verdict
It would seem as though there's really no contest here. Good Sam, despite not being around for as long as some other companies, still offers roadside assistance coverage that no one can beat.
They have detailed coverage in each of their packages and they specialize in RVs, so you'll get the right kind of maintenance and service whenever you need it, wherever you are.
There will always be limitations and fine print, but Good Sam is generally more affordable and more comprehensive than the others.
See how Good Sam directly compares to other popular roadside assistance