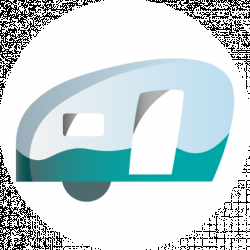 Latest posts by Roaming RV Team
(see all)
Snowbirds – Is your home safe?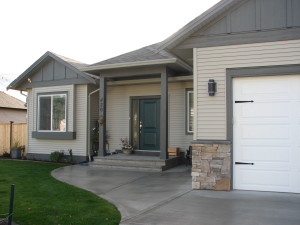 As RVers from Canada and the northern states head south in search of warmer weather one question should be asked – is our home safe while we're away? If you can't answer that question with confidence then you should really consider what you haven't done to make sure your house is well taken care of while you are enjoying the warm sunshine. We all have a tendency to get caught up in our vacation plans, making reservations, planning our route, budgeting and ensuring all of our travel documents are in order. But do we take as much time planning for our home to be safe and secure?
House Insurance
One very important step that should be taken right away is discussing what needs to be done to ensure your insurance is valid if something happens to it while you're away. Some insurers won't allow you to leave it empty, while others require it to be physically checked every two days. Talk to your insurance agent and find out what you need to do and then arrange for it to happen. It would be terrible to be a thousand miles away, have your house burn down and the insurance agent denies your claim because you didn't do as you should have.
To keep your home safe ~ make it appear as if you're home!
Have you ever driven through a neighbourhood and knew when you drove past a house that no one was home? There were newspapers piled up at the entrance and maybe the driveway hadn't been shovelled or in the summer the lawn was extremely over grown? If it's obvious to you that no one is home then it's guaranteed that a would-be burgler also knows the owner hasn't made any effort to keep his home safe. Timers that turn lights on at appropriate times or maybe a radio that is mainly talking will at least make people stop and think before assuming no one is home.

Preparations to keep your home safe
Caretaker – either find someone reliable to check your home regularly, rent it out or hire a security service to look after it. Don't leave it uncared for if you want your home to stay safe and not have any nasty surprises when you return after a few months on the road.
Mail – don't let it pile up. It's possible to have it held at the post office until you return or have someone reliable collect it and possibly forward it to you periodically. Many RV Parks will let you receive mail if you're staying there. Another option is to have it sent to General Delivery in a town or city you plan to be in. We used this system while traveling for a year and had no problems receiving our mail at Post Offices throughout the country. It was very exciting to mail from home! Today, it's much easier to stay connected via the internet but in the past it wasn't.
Alarm Systems – If you have an alarm system that's monitored make sure they know who to call if the alarm goes off. If it's not monitored, let your neighbours know you will be away and who to call if they hear your alarm.
Appliances / electronics – Unplug any appliances or electronics that aren't necessary. Not only will it prevent a fire it may save on your electricity bill.
The hot water tank should have a 'vacation' mode on it – turn it on. Turn off your garage door opener. It's very easy for burglars to break into the garage and then it's an easy step into the house. Never leave a garage door opener in a car parked outside.
Water – consider turning off your main water supply but consider whether you need it for the ice maker in your refrigerator or any other appliance.
Toilet – pour a small amount of chlorine into the bowl (not the tank) to prevent bacteria growth.
Banking Let your bank and credit card company know you will be away and what your main destination is. That way they won't assume your card has been stolen and stop you from using it. With the internet most of us pay our bills and take care of our banking needs online which is much easier now.


Emergency Contact Give the person who is looking after your home all the necessary information to reach you in case of an emergency. It's also a good idea to give them a list of service providers you normally use for plumbing, electrical or furnace problems. It's so much easier today to keep in touch and be accessible with the use of cell phones and computers. Snowbirds who prepare in advance to make sure their home is safe and have a plan for any emergency is more likely to have a stress free trip, knowing their home is safe and well taken care of while their away.
Home Safety List for Snowbirds
Arrange for a caretaker – give contact information to alarm company
Provide your contact information to caretaker and a neighbour
Newspapers – cancel both subscription and non-subscription
Take care of mail delivery
Garbage cans – make sure they are secured and not left outdoors.
Shut off gas appliances
Disconnect all electric appliances and electronics
Turn off water system if applicable
Unplug garage door opener
Lock all windows and doors securely
Set thermostat at a reasonable temperature to prevent freezing
Houseplants – set up for easy watering
Make a last walk-through before walking out the door.
Activate Alarm
Happy travels,
Carol Ann