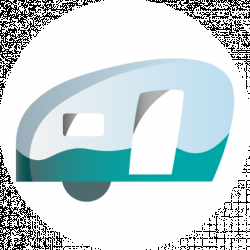 Latest posts by Roaming RV Team
(see all)
27
Pumpkin Butterscotch Skillet Cookie - Gluten Free
Today's RV Recipe:  Submitted by Karen Ewing:
Ingredients:
1 cup canned pumpkin puree (not pie filling)
1/2 cup coconut oil melted (I use liquid)
2 eggs
1/2 cup brown sugar
1 cup oat flour
1/2 cup quick cooking oats (I use GF)
1/2 cup almond flour
1 tsp baking powder
1/2 tsp salt
1 tsp pumpkin pie spice
1 cup butterscotch chips
Instructions:  
Preheat oven to 350.
Preheat cast iron skillet on stove burner over med/low heat.
In large bowl, mix wet ingredients well. Add sugar and stir.
Add flours, spice, salt and baking powder. Stir well. Add chips and stir to incorporate. 
Pour batter into warmed skillet and spread evenly.
Bake approx 35 min or until toothpick comes out clean from centre.
If desired, melt 2 tbsp choc chips and 2 tbsp heavy cream in microwave and drizzle over the top after baking. I usually omit this.
Note: In my RV oven I find I need to increase oven temp by 20 degrees and cooking time by a couple of minutes. 
Bake it on a BBQ:
To bake it in the BBQ, I put a cookie sheet on bbq rack upside down and then another cookie sheet on top of that. Then put cast iron on that. This gives it some air space between bottom of pan and flame. Once it has been baking for 5 min or so, lower heat and watch it carefully so it doesnt burn.
Variation: I have substituted apple sauce for the pumpkin, lowered the oat flour and increased the rolled oats, substituted raisins and walnuts for the butterscotch chips and changed the spice to cinnamon. It works well also.
Note from CarolAnn:  Give this RV recipe a try and let me know how it turns out – send an email with a photo to carolann@roamingrv.com
Do you have an RV recipe you would like to share? Send it to carolann@roamingrv.com and I'll post it on my blog. If you have a photo that would really be nice.