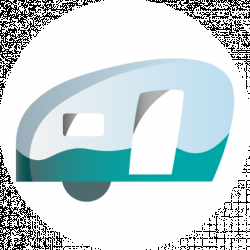 Latest posts by Roaming RV Team
(see all)
70
Active RVers don't let their disability prevent them from traveling. RVing is for everyone – including the disabled RVer.
Have special needs? Don't let that stop you from enjoying the RV lifestyle.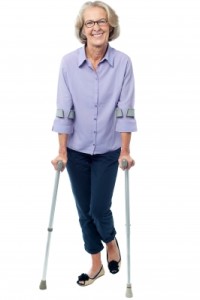 It's entirely possible to enjoy your time on the road in an RV, especially since it also allows a person with a handicap to travel in comfort and it can be extremely convenient. Everything you need is close at hand, and there's no worry about having to stay in hotels or struggle with other methods of getting around.
People who must use a wheelchair or other types of equipment to allow them mobility still would like to RV and with a few modifications it's entirely possible to accommodate them.
A few modifications to the RV can make it more friendly for the disabled:
Installing wheelchair lifts or ramps for access
Installing handrails or bars where needed
Widened entrances and interior pathways
Lower kitchen counters and cabinets
Install roll-in showers
Adjust drivers / passenger compartment for disability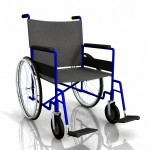 Most RV dealers can help with installing any of the equipment needed to make the RV more accessible and it will depend of the level of disability what exactly is needed.
I hear from people who have disabilities and are wanting to get back into their RV and sometimes it may seem insurmountable but sometimes with a few modifications in can be done and imagine how much better these people feel when they can get back on the road, whether its full time or just for a vacation. It's freedom!
Types of RVs for the Disabled RVer
Class A motorhome: This can be a good option because once the person enters the RV there aren't any stairs to climb and furniture can be adjusted and arranged to easily accommodate a wheel chair or other tools needed.
Class C motorhome: This may depend on the size of the unit and if there's a bed at the rear of the RV. There is usually a bunk over the driver's compartment that is not easily accessible even if you don't have any disabilities. These can be a bit cramped for a wheel chair but I guess nothing is impossible.
Travel Trailer: Probably one of the easiest units to modify since there aren't any stairs except the entrance which can be modified with a ramp or other tools to make it more accessible.
Fifth wheel: Depending on the level of mobility this might not work since the stairs to get into the bedroom and bathroom might make it more difficult. Not impossible but will need more adjustments.
I realize not everyone can RV even though their heart tells them they want to. However if it's possible to just make a few adjustments or change the type of RV you currently own to make it possible for an active disabled RVer to be more mobile then do it. There won't be any regrets and think of how many more adventures may be possible.
Happy travels,
Carol Ann