Roaming across Canada in your RV
RVing in Canada will give you the opportunity to enjoy different cultural experiences, attend events that may include a stampede, a winter carnival or a jazz festival.  The scenery will take your breath away and the people will make you welcome.  Each of the 10 provinces is unique and offers something special to its visitors. The Yukon and Northwest Territories are exceptional and the best way to explore them is definitely from the front seat of an RV.
Campgrounds / Parks in Canada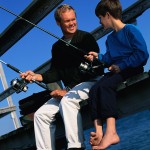 There are many national parks, provincial parks and private campgrounds in Canada to choose from and camping spots may vary from the very basic and rustic wilderness site to one that is in an ultra posh resort with every amenity you can think you need or want. Visit Campgrounds of Canada (it's free)
Highways / Roads in Canada
Highways are well maintained and well marked.  Maps are available at most service stations and most towns and cities have a tourist information centre that will provide you with information about campgrounds, shopping, and local events while RVing in Canada.
Canadian Weather
The weather varies depending upon the area and time of the year you visit.  Most RVers come to Canada in the spring, summer and fall.  However, in some parts of the country, specifically the south coast of BC many RVers spend the winter enjoying the temperate climate.
Shopping in Canada
Shopping is available everywhere and most products that are found in the United States are also found in Canada.  The currency is the Canadian dollar and most merchants will exchange foreign monies at that days rate but it is advised that you visit a local bank to get the best rates or use an ATM machine, which you will find absolutely everywhere.
Wi-Fi in Canada
Wi-Fi is easy to find, especially in RV Parks, coffee shops, libraries or hotspots around the country.
Canada is Big!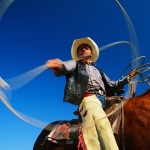 Most visitors to Canada are surprised as to its vastness so do some research before you come so you don't encounter any nasty surprises as to how many miles it is between locations.  Canada is diversified in its culture, history and geography and welcomes thousands of visitors each year and RVers will find it very easy to find their way around.
Resources:
British Columbia Provincial Parks: http://www.env.gov.bc.ca/bcparks
BC Tourist Office: http://www.hellobc.com
Alberta Tourist Office: http://www.travelalberta.com
Alberta:  https://reserve.albertaparks.ca
Saskatchewan: http://www.se.gov.sk.ca/saskparks
Saskatchewan Tourism: http://www.sasktourism.com
Manitoba Tourist Office: http://www.travelmanitoba.com
Manitoba Provincial Parks: http://www.gov.mb.ca/Conservation/parks
Ontario Tourist Office: http://www.ontariotravel.net
Ontario Provincial Parks: http://www.ontarioparks.com
Quebec Tourist Office: http://www.bonjourquebec.com
Quebec Provincial Parks: http://www.sepaq.com/index-en.html
New Brunswick Tourist Office: http://www.tourismnbcanada.com
Nova Scotia Tourist Office: http://www.novascotia.com
Nova Scotia Provincial Parks: http://www.destination-ns.com
Prince Edward Island Tourist Office: http://www.gov.pe.ca/visitorsguide
Newfoundland and Labrador Tourist Office: http://www.gov.nf.ca/tourism
Newfoundland & Labrador Provincial Parks: http://www.env.gov.nl.ca/parks
Northwest Territories Tourist Office: http://www.spectacularnwt.com
Northwest Territories Parks: http://www.iti.gov.nt.ca/tourismparks/parks
Happy travels,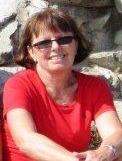 Carol Ann Quibell is an author, freelance writer and columnist who has been RVing or camping for most of her life. After a yearlong trip throughout Canada, the USA and Mexico in the 1990's she was hooked on travel and is determined not to stop. She loves to share information with fellow RVers and promotes travelling, camping and RVing to everyone she can.