19
Canadian RVers face obstacles when choosing the RV Lifestyle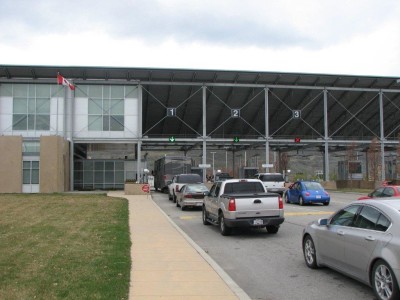 I was contacted recently by a Canadian couple who are considering the full-time RV lifestyle. Their plans were to do it at retirement age but the wife has been quite ill and as many of us believe, it's sometimes best to take advantage of opportunities when you can. My wishes for them are to have many happy years of travel and enjoyment.
Their concerns were also similar to many Canadian RVers who wish to live and travel in their RV full-time. They plan on selling their house to cover the costs of travel and living. We Canadians face obstacles that our American neighbours to the south aren't affected by. I am sure they have issues we aren't aware of but right now I am interested in helping Canadians when I can – I don't pretend to have all the answers but I do share whatever information I have been able to find.
Responses to Questions:
Listed below are some of the responses I passed on to them – if you have anything to add please use the comment box below. Very much appreciated.
Permanent Address
Canadian RVers must have a permanent physical address and not a mail box. This is a requirement for your driver's licence, medical and vehicle insurance, passport, etc. HOWEVER PLEASE NOTE YOU CAN COLLECT YOUR MAIL AT A MAILBOX – NO PROBLEM but need a physical address to register a vehicle and driver's licence. I have updated this because I wasn't clear enough on this. Thanks to M. for pointing this out. Sorry.
Some RVers rent a room in a family member's home. If that is what you are doing make sure you carry a copy of a receipt just in case you are asked. (You don't need to volunteer the information – just be truthful when asked.) If asked at the border where you live – you just state the town you live in unless they inquire further.
Another suggestion is to own or rent a long term RV lot where you can get your mail and register your address.
Change the address of your vehicle registration, driver's licences, medical, passport, etc. This is a requirement for ICBC (BC) and MSP. Everything I have read from every Province seems to be the same – you must have a physical address.
Question:
What do Canadian RVers tell the border people as to the length of time we will be in the US? What do we tell them as a destination since we will continuously be traveling?
As to length of time in the US.
Our medical, etc. only allows you to be out of the province for 6 months so you want to be sure and return prior to the 6 month deadline. Some provinces do have an extended absence request policy and I know there have been minor changes in BC so do your research before leaving.
At the border when asked length of time you will be away – be honest and say you will be returning in under 6 months and as to your destination – give the name of the furthest point you will be traveling to. For example if you plan on traveling throughout California, Arizona and to Texas, tell them you will be heading to Texas via ….
By being honest you will have fewer problems at the border.
Do you have any suggestions to tips to help fellow Canadian RVers with their travel plans or others in a similar situation – they want to become full-time RVers and travel periodically to the US?
All the best,