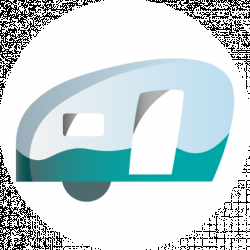 Latest posts by Roaming RV Team
(see all)
75
How long can full-time RVers leave their province?
When will your medical coverage expire?
One of the challenges Canadians face if they are full time RV living is ensuring they keep their medical coverage active and its important that they know what the rules are for the province that is classified as their 'home base'.
It really doesn't make a difference whether RVers are traveling within Canada or outside of Canada the issue is whether they are in their home province for the required number of days per year.
Canadians – Travelling in Canada–are you covered?
Having travel insurance is important when you leave your home province at any time – even for a day.
There sometimes is a misconception amongst people that if you are travelling elsewhere in Canada your medical coverage is adequate.
This is not necessarily true, and if you have medical services in another province your province will not reimburse you for more than the amount that would be payable had the same services been performed at home.
They will help pay for unexpected insured services that are medically required and performed by a qualified medical doctor, whether you are in Canada or another country, but you are responsible for any excess costs. 
Canadians – Travelling outside of Canada
Be prepared for higher health costs in other countries, and you may have to pay for it upfront.
Some services or items that are covered when you're in your home province. may not be covered when you're out of the province.
Don't forget to have adequate medical insurance in case of an accident or illness – not only your provincial medicare but travel insurance as well.
Provincial Medical Information
The provincial information listed below is current but things change regularly so please confirm with your provinces medical system before you leave home. 
Each province has different rules and it's very important to know what your home province's rules and restrictions are. 
Don't assume you will be covered–ask for permission first. IT'S IMPORTANT TO KNOW WHAT THE PROVINCIAL RESIDENCY REQUIREMENTS ARE.
*Note: Effective January 1, 2013, eligible B.C. residents (citizens of Canada or persons who are lawfully admitted to Canada for permanent residence) who are outside B.C. for vacation purposes only, are allowed a total absence of up to seven months in a calendar year.
To maintain eligibility for Medical Services Plan (MSP) coverage, an individual must continue to meet the residency requirements.
Residents who will be absent from B.C. for six months or more in a calendar year, need to contact Health Insurance BC to confirm continued eligibility and discuss options for continued MSP coverage that may be available during an absence.
It's possible that BC residents temporarily outside the province for work or vacation may apply for an 'extended absence' of up to 24 consecutive months, once in a five-year period. 
There are qualifications to meet but anyone wishing to take an extended vacation may be able to retain their medical coverage.  Worth checking out.
Your permanent home must be in Alberta and you must be physically present in Alberta for at least 183 days in a 12-month period.
You won't be penalized for temporary absences–that still counts as being physically present in the province. However, if you are away longer and are a permanent residence in Alberta you can apply for continued coverage.
It's possible to be absent for 24 months for travel, personal visits or educational leave but you must apply for the coverage.
You must contact them before you leave on any extended vacation. Alberta Health covers only some (limited) physician and hospital expenses outside Alberta.
It is strongly recommended that Alberta residents carry private supplementary insurance when travelling outside of Alberta to cover unforeseen emergency care and transportation, as these costs may be significant.
You're required to notify Health Registries when you will be on an extended absence of more than six months.
To update Health Registries about your extended absence, go online (recommended) or complete the Notification of Extended Absence Form.
Following an extended absence from the province, you need to contact Health Registries to ensure your Saskatchewan health services card is still active and you are eligible for benefits.
Manitoba
If you're taking an extended vacation, but are still a permanent resident of Manitoba, you may continue your coverage even though your vacation is longer than three months.
You must be in Manitoba for at least 183 days (six months) of the year – those days don't have to be in a row.
Before you leave, send Manitoba Health, Healthy Living and Seniors, Client Services a letter providing:
your full name
your permanent address
the date you will leave
the date you intend to return
your six-digit Manitoba health number
your out-of-province address
the names of any family members who are going with you
You then receive a term certificate that entitles you to continue benefits under Manitoba Health, Healthy Living and Seniors.
PLEASE NOTE:  2020  Ontario is working on changes – if you leave Canada you may NOT be covered.  
In some circumstances (described below), your eligibility for Ontario health insurance coverage (OHIP) may continue while you are absent from Ontario for more than 212 days in a 12-month period in certain limited circumstances, as long as you maintain your primary place of residence in Ontario.
Absences Within Canada  
If you are already insured by OHIP and choose to travel, work or study outside of Ontario but within Canada, you may be eligible for continuous Ontario health insurance coverage.
For more information on absences outside of Ontario, but within Canada, please refer to the fact sheet Studying, Working or Travelling within Canada.
You may also be eligible for continuous OHIP coverage during a longer absence when you are away from Ontario for vacation or other reasons for up to 2-years at a time which may be taken as a full two-year absence or as two one-year absences.
To be eligible for continuous OHIP coverage during your first absence of this type, you must typically be physically present in Ontario for at least 153 days in each of the 2 consecutive years before the absence.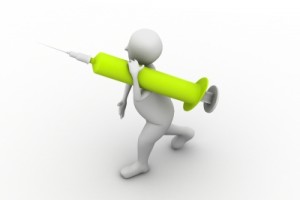 You may be eligible to maintain your OHIP coverage during subsequent absences of this type.
To be eligible for a further Vacation/Other Reason absence, you must meet the physical presence requirements in Ontario for at least 153 days in each of the 5 consecutive years before each subsequent absence.
To remain covered by the Québec Health Insurance Plan, all persons who have taken up residence in Québec must be present here more than half of the year.
The Régie conducts checks to ensure compliance.
Specifically, your total number of days of absence in a given calendar year must be less than 183 (absences of 21 days or less do not count).
The departure and return dates are not considered days of absence from Québec. 
Calendar year A year running from January 1 to December 31 of the same year.
Persons who do not observe this rule lose their Health Insurance Plan coverage for all the calendar years during which they were absent 183 days or more. The Régie will require that they repay the cost of the healthcare services received during that time.
Before leaving Quebec:
If you are absent from Québec 183 days or more in a given calendar year, you must notify the Régie of such, ideally before you leave, if you know how long you will be away.
You must also fill out the form entitled Temporary Departure From Québec, available from the Régie.
Upon receiving the completed form, the Régie will confirm in writing, if applicable, whether you remain eligible for the Health Insurance Plan.
During their time away from Québec, persons who remain insured qualify for services covered outside Québec.
Exceptions to the rule
Certain persons may remain covered by the Health Insurance Plan despite an absence of 183 days or more in a given calendar year, if they are in one of the following situations:
They qualify for the once-every-7-years exception;
They will be working, studying or taking training outside Québec;
They qualify for coverage under a social security agreement;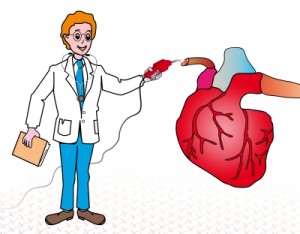 It's recommended that in all instances of temporary leave (one month or more), you notify New Brunswick Medicare in order to maintain your Medicare eligibility and ensure there is no delay in payment should you require and receive physician and/or hospital services during your absence.
Permanent New Brunswick residents who plan to be temporarily absent from New Brunswick for a vacation or visit remain insured during their absence, provided they live in New Brunswick for at least five months (153 days – consecutive or not) during a 12-month period.  
Approval may be granted for a duration of up to 12 months only once per 3 years from the time of return.
 If exceeding 12 months, NB resident must reapply for Medicare.
Failure to do so prior to your departure may result in termination of your coverage.
New Brunswick residents leaving NB are advised to obtain supplementary insurance from private insurers to cover the portion of accounts not payable by Medicare. 
 As of August 1, 2014 Nova Scotia residents are permitted out of the province for vacation by one additional month.
This will allow Nova Scotians to have a vacation outside of the province for 7 months in each calendar year and continue to be eligible for Medical Services Insurance (MSI).
Vacationers are required to inform MSI of their absence by telephoning 902-496-7008 (local) or 1-800-563-8880 (toll-free) or submitting an email to msi@medavie.ca.
If you are a resident of PEI you are eligible for a PEI Health Card.  You are considered a resident of PEI, if you:
are legally in Canada; and
make your home in Prince Edward Island and are present for at least six months plus a day each year, or have received a waiver of this requirement from Health PEI.
If you are traveling within Canada, your PEI Health Card will cover you for emergency or sudden illness health care services.
Notify Health PEI if your absence will exceed one month to help avoid any delay in payment for an out-of-province service.
Provide your departure and return dates, destination and reason for absence. For example, a student at an off-Island university, an extended winter vacation, or a sabbatical leave.
If you're traveling outside Canada, your PEI Health Card will cover you for emergency or sudden illness health care services.
The cost for services outside Canada may be considerably higher and you will be required to pay medical costs up front.
Submit your detailed invoice and proof of payment to Health PEI within six months of the date of service.
You will be reimbursed at PEI rates in Canadian currency.
You will be responsible to pay the difference between the amount charged and the amount paid by Health PEI.
Medical Care Plan (MCP) will provide coverage under the Medical Care Plan (MCP) to beneficiaries who temporarily leave Newfoundland and Labrador.
Coverage under the Hospital Insurance Plan will also be provided, however, the Department of Health and Community Services can provide more information on the services insured outside Newfoundland and Labrador.
Coverage under the Dental Health Plan is not available outside Newfoundland and Labrador.
To ensure that coverage remains intact while outside Newfoundland and Labrador, an Out-of-Province Coverage Certificate should be obtained from Medical Care Plan (MCP).
This provides a maximum of twelve months' out-of-province coverage to eligible beneficiaries, with the following qualifications:
Beneficiaries leaving for vacation purposes may receive an initial Out-of-Province Coverage Certificate for up to twelve months' coverage.
The normal four month residency requirement must be met immediately following their return to Newfoundland and Labrador.
Further Out-of-Province Coverage Certificate's will only be issued to provide up to eight months' coverage.
In Conclusion
It's important to be familiar with what medical coverage you are eligible for and its just as important to obtain travel medical insurance as well. 
Shop around because there are all types of policies and prerequisites. 
Your medical history plays a huge role in what coverage you can get and be honest because you may run into difficulty if you need emergency care and it isn't covered because of something you didn't report.
Yes Canadian full time RVers do face challenges with their medical coverage but it appears that most of the provinces are starting to be a bit more accommodating and anyone who really wishes to take an extended absence from their province may be able to do so.