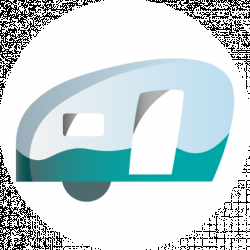 Latest posts by Roaming RV Team
(see all)
73
A dream of full time RVing? Is it too late?
My answer to that is a definite NO!
Sometimes we have dreams and plans for the future but put them off for a variety of reasons. Maybe it's that you don't have enough money, or the kids are still dependent, or your elderly parents need you or you want a big motorhome but can only afford a small travel trailer. It really doesn't matter what the reasons are that we put off actually making the step into becoming full time RVers. We just keep dreaming and planning.
Then you get a wake-up call!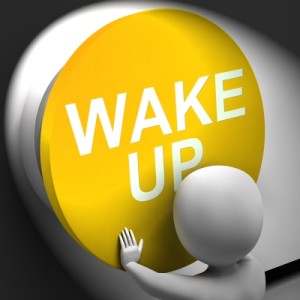 Last Friday was our wake-up call. I had to call an ambulance to our home because my husband got very very sick.  Before I go any further he is okay and on the mend but what it showed us is that things could change in the blink of an eye and if there are things you want to do then maybe you should get serious about doing it instead of putting it off until "someday".




For some reason life seems to get in the way of dreams and hopes and before you know it you're back in the thick of mortgages, responsibilities, life's challenges, etc. and your dreams get put on hold.
How important are your dreams?
Yes, there are some of us who just like to dream and that's okay. But there are others like myself whose dreams of getting back on the road almost eat at my stomach because I want it so badly.  I loved the freedom of not having to look after a yard, shovel snow in the winter, or having to stay in one spot and getting out into the world and see what there is to see.
Plus I really like the RV community and the people I have connected with and met during my travels.  When I hear from some of them and they tell me about their adventures and travels I am very happy for them (really I am) but just wish we were part of the excitement.
It comes down to priorities and what you really want to do. If you really want something you are the one who has to make it happen. You can't leave it up to someone else thinking your dream (whatever your dream is) will just evolve because it doesn't work that way.  Once you decide what it is you want then the planning process comes into affect.
Plan for full time RVing
What is it going to take to become full timers? Is there a certain amount of money you think you need? Do you need to purchase an RV or can the one you have work for the immediate future?
If money is a problem, can you work part-time to supplement your income or can you travel and work or create an online business?  Figure out what you need (not what you want) in the way of an income and how you are going to get it. Is it through pensions, savings, income or?
Know what it will cost you to full-time and know how you can reduce your costs if that is important.  Full time RVing can be much cheaper than living in a regular home but depending on what you need or want it can be just as expensive.  It requires a BUDGET.
Is down-sizing a problem?
A very hard thing to do is downsize from a regular home with everything that goes with it down to a shoe box. But it can be done! We have done it – actually a couple of times. It's difficult to get rid of those mementoes from our past but maybe someone in the family would enjoy them or you could take photos of them and use them as screen savers on your computer.
Storage
If in doubt store your things for at least a year and then re-evaluate after the year because you may surprise yourself that the things you thought were so important don't mean as much anymore and it's time to rid yourself of them.
I could go into a lot of detail about the process of becoming full time RVers but I think it's not about the process but more about making the decision. Is full time RVing what you dream of?
Then get started before you get a wake up call and it's too late.
Happy travels,
Carol Ann