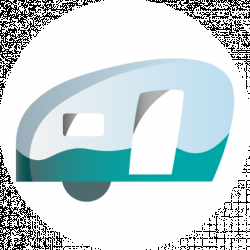 Latest posts by Roaming RV Team
(see all)
71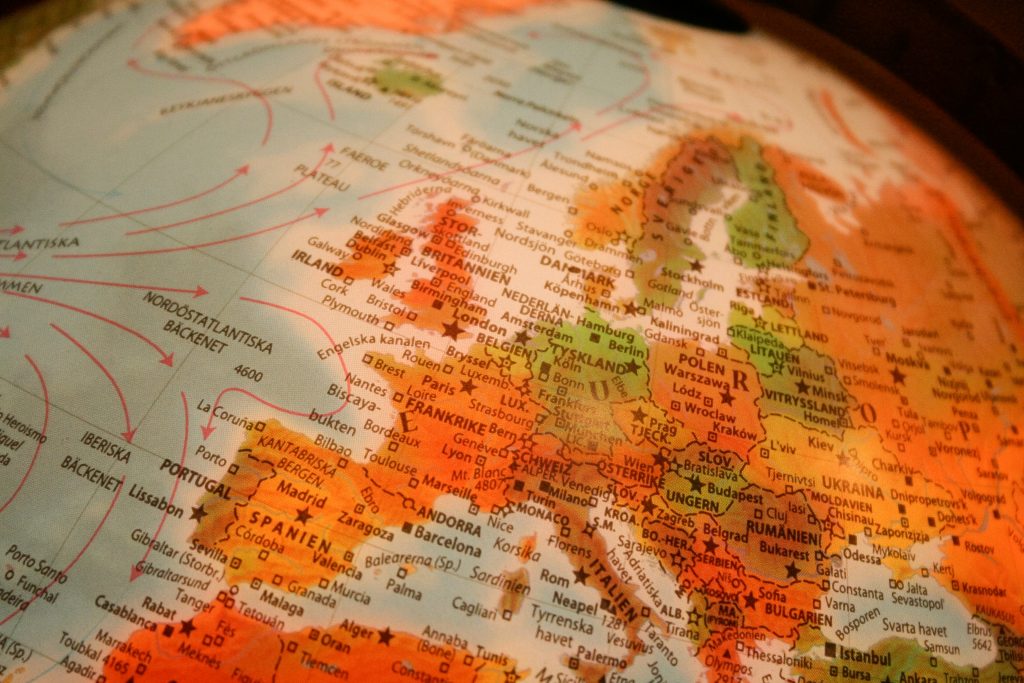 Want to RV in Europe – here's the facts:
Guest blogger Cal Bailey tells us how to RV in Europe.
Traveling in an RV in Europe gives you an incredible amount of freedom. If you love somewhere, stay as long as you like. Not keen on your next destination? Pack up and drive on to your next stop.
Exploring Europe in a camper van is an iconic trip which many travelers aspire to do.
However, it requires careful planning and some detailed budgeting to be able to enjoy the experience instead of worrying about your dwindling savings.
Take a look at some of the most common expenses you'll need to account for and tips on how to cut down on your spending.
Where to stop
When it comes to stopping for the night, you have quite a few options to choose from. Motor stops are usually cheaper than large campsites but don't offer the same level of facilities. The average fee is €25, and there are plenty of apps and guidebooks with useful information about location, facilities, and prices.
Campsites are a great place to park your RV safely but may be quite far outside a town.
You might need to catch a bus or grab a bike to get into the city center. Campsites tend to cost between €15 and €40 a night, but you'll have the chance to have a nice shower and access to a good wifi connection.
One of the best things about traveling in an RV is wild camping, finding amazing places by a lake, by the beach or in the countryside, and making it your home for the night.
It's always best to research where you can wild camp before it's time to stop, as driving around looking for somewhere in the dark can be quite stressful.
Also check the regulations for each country, as in some places it's illegal (such as Croatia).
If you decide to stop somewhere that doesn't have access to electricity, having the right sleeping bag will ensure you stay cozy at night.
Fuel costs when you RV in Europe
At the time of writing, the average cost in Europe for super 95 petrol is €1.22, Premium 98 is €1.28, and diesel is €1.14.
Your fuel costs will depend on how many miles you cover per day and where you're filling up. Here's a great resource to check fuel prices by country.
A great way to save some money when you're on the road is to join shared economy apps like Bla Bla Car, which put you in touch with people traveling to the same destination as you to share fuel costs.
As well as spending less on fuel, this is a great way to meet other travelers, as long as you speak the same language!
Toll roads
Unfortunately, driving around Europe means shelling out on tolls, but not all countries have them, and some are much cheaper than others. France definitely wins when it comes to paying eye-watering amounts to use A roads, it can cost over €100 just to drive down the West coast!
But with a little preparation, you can plan your route to avoid tolls whenever possible.
The European Driver's Handbook as some fantastic information about driving in Europe as well as tolls and costs. Just bear in mind that sometimes a non-toll route will take much, much longer, so you'll end up having to spend more on fuel. If you're in no hurry, programme your sat nav to avoid tolls, sit back, and enjoy the scenery.
Eating and drinking
Europe's a big place formed of 44 countries, and prices differ greatly depending on where you are. For instance, your weekly shop will cost a lot more in England than it will in Spain.
If you're trying to cut costs, try and do most of your shopping in stores like Lidl and Aldi, as they offer great price-quality.
Depending on the type of fridge you have, you might have to stock up mostly on dry goods and canned food, but there are plenty of RV-friendly meals which are tasty and budget friendly.
Of course, exploring the culinary scene in a new country is one of the great things about traveling, but it can help to treat yourself to eating out one or two nights a week. Eating out every day can quickly eat up your savings.
So, how much does it cost to RV in Europe?
The answer to this really depends on your travel style, the distance you want to cover, how long you'll be traveling, and whether you need to buy or rent an RV.
When you're budgeting for your trip, you'll need to include things like fuel, campsites, groceries, eating out, tolls, ferries, parking, wifi, insurance, and transport.
If you're on a tight budget and prepared to cook all your own meals, choose wild camping or cheaper motor stops, and avoid toll roads whenever possible, you should be able to get by on €50 to €60 a day.
On the other hand, if you've got a little more to play with, €130 a day should allow you eat and drink your way around Europe – well, within reason!
Final thoughts
Should these prices seem steep, think of what you'd be spending on flights, transport, and accommodation to cover a similar distance. As well having an incredible amount of freedom, you can travel to remote places which can be difficult to access with public transport, you won't need to cart around heavy luggage or suffer the tediousness of airport security and flight delays.
So based on the above why not consider to RV in Europe for your next vacation?
About The Author: Cal Bailey runs Mountain Leon– a travel blog he started after two years on backpacking around the world. Cal is born and raised in Melbourne and has a goal of traveling the world.
He spent almost a year traveling Europe in an RV and he decided to share his best tips on how you can do it.
Safe travels wherever you are.
Carol Ann