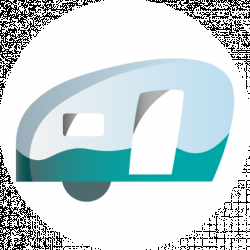 Latest posts by Roaming RV Team
(see all)
hmmm… travel and work – work and travel – do they actually go together?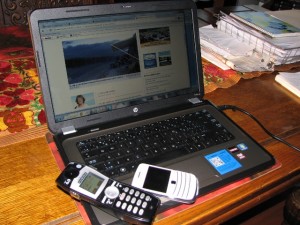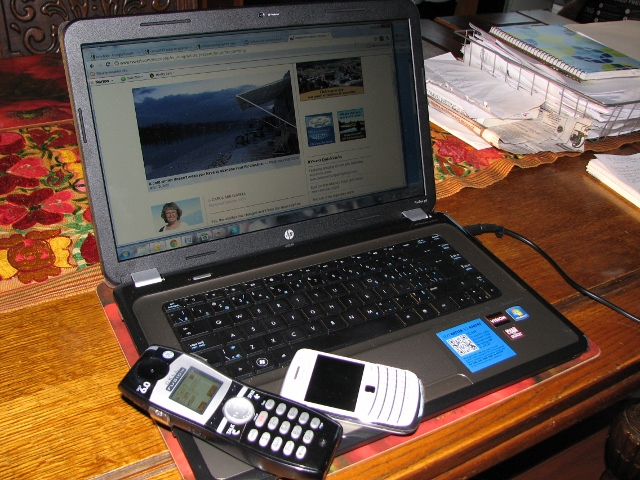 If you are anything like me at all you may be trying to figure out how you can start traveling right now even if it means both work and travel!  There always seems to be the little matter of money that gets in the way of actually doing as much traveling as some of us would like. I am always trying to come up with ways for RVers to earn an income to help make it possible for them to hit the road sooner rather than later.




I joined a Facebook Group for people who want information on earning an income while RVing and I am constantly surprised with some of the questions that are asked by a few of the members. It made me realize we are all at different stages in our journey of becoming full-time RVers. Some are just in the dreaming stage, many have started planning, others are just begining their travels and the fortunate ones have been full-time rving for years.
A major factor in becoming full-time RVers is having an adequate amount of money to live on, put gas in the tank and food on the table. Each of us have a different comfort level as to what we need to be able to live the full-time RV lifestyle.
It really doesn't matter whether you're an RVer or not, the process of making money online is for absolutely anyone who wants to earn a living over the internet. It can be done from the comfort of your kitchen table, a local coffee shop or from your RV wherever it's parked.
Sometimes when I start actually trying to think of ways of earning money I can become overwhelmed by the number of potential ways to make money specifically ~ online.  Just a few ideas are listed below and I will continue to add to this list as I come up with relevant information that will help you decide whether it will work for you or not.
Travel and work online
Consulting online
One definition of a consultant is "an expert in a particular field who works as an advisor either to a company or to another individual." Pretty straight forward. Operating a consulting business can be extremely rewarding for those who enjoy assisting others in obtaining their goals, whether it's advising them on hiring employees, updating computers, non-profit fund raising, or how to market a business. A well written article in Entrepreneur describes it much better than I could possibly do, so if you are highly skilled in your field and want to investigate it further please read it for even more information.
Affiliate Marketing
Affiliate marketing is probably one of the fastest ways of making money online. You don't need to have products of your own, or need a lot of money to get started. Basically what affiliate marketing entails is signing up with companies like Commission Junction, Amazon, shareasale.com, CLICK BANK and promote some of the products listed with them. These are the places where you need to sign up if you do have your own products to sell as well and have other affiliate marketers sell and promote your stuff!  I have to admit I like Commission Junction because it's easy to understand and use.
When I first started researching affiliate marketing the first thing I did was purchase Rosalind Gardner's Super Affiliate Handbook! which is considered to be the bible for affiliate marketing. I still refer back to it regularly and have to admit I even printed it out even though it's over 400 pages. For anyone who is serious about earning money online this is an excellent place to start.
For those who are really serious about learning the business of Affiliate Marketing you will want to check out Rosalind's training program: Multi-media Program By Super Affiliate Blogger Rosalind Gardner Provides Step-by-step Instruction To Setup And Make Money From Blogs Through Affiliate Marketing. Includes Text & Video Tutorials As Well As A Community Forum. Super Affiliate Blogger Pro!  Seriously, she is the real deal and I am a member.
Most of us are familiar with Amazon
 with all kinds of products to promote. It's possible to start an online store featuring products in a specific niche that interests you from Amazon
.
A word of caution:  Don't promote anything you don't believe in or am confident in.  Your followers or customers will quickly move on to someone else they trust if they don't feel you are on the up and up.
Rather than letting it get too overwhelming I thought I would break down the possibilities into different topics and for this post I have chosen to talk about one of my favourite ways of earning an income online – through Affiliate Marketing as well as another popular method – Consulting.  In my future posts we will talk about the following ways to travel and work online for RVers.
Writing
Teaching – absolutely anything. Create a set of videos teaching a subject
Sales – own products or affiliate marketing
photography
Travel Blog
Happy travels,
Carol Ann
PS:  Every prospective full-time RVer asks the same question when considering this lifestyle, "How much will it cost?"  Read more here: