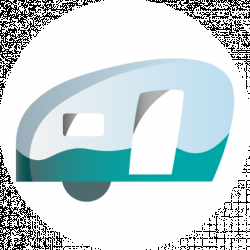 Latest posts by Roaming RV Team
(see all)
58
ICBC Auto Insurance Refund when traveling to Mexico
Hi everyone,
I recently sent an email to ICBC asking them whether they still offered refunds to their customers who travel to Mexico.  The reason I asked is because a few years ago I took advantage of this refund opportunity after spending 3 months driving around Mexico.  When in Mexico you must have Mexican insurance for your vehicle or RV and your BC insurance is not valid.  Because of that when you get home make sure you follow their instructions and ask for your refund.

Here is their reply:
This refund is still in effect, provided that the vehicle has been outside of Canada and the USA for 30 days or more.
In order to request a refund, one would need to send us the following:
proof of entry and exit dates for their vehicle.  This can be in the form of gasoline receipts, camping receipts, and/or an importation document, showing the vehicle identification number (VIN), registration number, or plate number; AND
proof that their vehicle was continuously outside of Canada and the USA for 30 days or more.  This can be in the form of gasoline receipts, hotel receipts, and/or a photocopy of a foreign insurance policy, showing the vehicle identification number (VIN), registration number, or plate number
They may send their request to:
Here's a form that's been shared with us to use: ICBC Refund Request Form
ICBC – Insurance Customer Services
151 West Esplanade  L299136
North Vancouver BC  V7M 3H9
Happy travels,