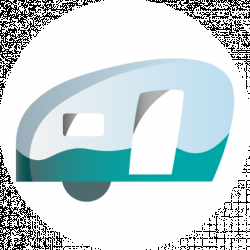 Latest posts by Roaming RV Team
(see all)
Solo RV Travel
There are probably more solo RVers on the road than most of us realize and for anyone who is hesitant about hitting the road alone don't let a bit of fear stop you from living your dream.
There seems to be two major concerns for anyone who travels alone, especially women, and those are safety and security which are valid but not insurmountable.
In the beginning…
Research the RV lifestyle and attend educational rallies to learn more about RVing. In Kelowna, BC there are seminars held each year at the Okanagan College which have been highly recommended. Don't be bashful and ask questions.
Have a reliable RV that you can handle. Have it checked over by a mechanic or RV technician before you even purchase it if possible. If necessary take some lessons by an instructor to get the appropriate licence for you to either drive your motorhome or pull a 5th wheel or trailer. Check with your licensing agent before purchasing an RV to find out what you need to operate it.
Travel with a group or friends for a couple of trips.
Practice hooking up and unhooking a few times without an audience. There is nothing worse than trying to do something for the first time in a campground and have 20 people come over and tell you how you are doing it wrong. However, it also gives you an opportunity for meeting some friendly RVers – so you choose.
Be safe…
Keep your RV well maintained to prevent unnecessary breakdowns. There will always be surprises but by having good tires, regular maintenance and checkups should reduce the likelihood of problems. Set up a regular maintenance schedule and then follow it!
Follow your instincts. If you feel uncomfortable or a place does not look very good then move on. You won't sleep there very well anyway so why stay? There are always other spots down the road.
Park so you can drive straight out. You don't want to have to back out in an emergency or get blocked in by others – this is also good if you want to leave really early in the morning and there are other campers in the area.
Keep your doors locked at all times and close your windows at night.
If boondocking try and park where there are other RVers.
Meeting people…
10.  There really isn't any reason why you always have to be alone if you don't want to be.  There are lots of solo RV Clubs or groups to join for all age groups and interests.
11.  Most people have access to the internet and there are forums online that you can meet others and share conversations with. This is also a great resource to learn more about the lifestyle and ask questions.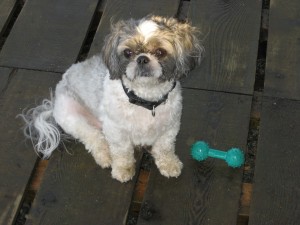 12.  Get a dog. Pets are great companions and I know from experience that whenever I walk my dog it creates conversation with other dog owners, especially if your dog is really friendly.
13.  What are your hobbies?  Sitting outside with a project will usually bring the curious over to investigate. I read somewhere that if men just put the hood up on their vehicle it brings in a crowd!
14.  Work on the road!  Especially if it is somewhere other RVers either stay or visit. It also helps increase the bank account and you will be able to travel longer.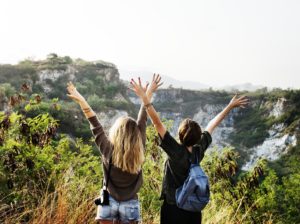 Odds and End…
15.  Photocopy all of your documents and have them in a safe place (with a family member or friend) in the event of an emergency.
16.  Have a checklist for setting up camp and dismantling everything before you hit the road.
17.  Get a GPS and learn how to use it.  However, get a good set of maps just in case because GPS systems don't work everywhere.
18.  Stay in one location longer and take advantage of cheaper rates for those who book by the week or month.
19.  Don't advertise that you are alone – say goodbye to your (pretend) partner when leaving your rig unattended.
20.  Be at your destination in the mid afternoon and get off the road before its dark or all of the campgrounds are full.
Most of the above suggestions apply to all RVers whether they are travelling alone or with others.  Don't let the fear of the unknown stop you from living a lifestyle you dream about.  There are so many spectacular places to visit, fascinating people to meet and adventures to enjoy.  Get going – you can do it.
If you found this helpful visit RVWest Magazine and read other articles in my RV Living column.
Happy travels,