RVers are an adventuresome and interesting group of people who are usually looking for new adventures and are curious about things around them.  Searching for mushrooms can be individually or in groups and some feel a mushroom "hunt" is an experience of a lifetime. Doris Price, a guest blogger shares her knowledge below.
Go Where Your Spirit Takes You
A different type of an RV adventure that may be fun… if you take this sport VERY seriously, is the hunt for mushrooms. This hobby has a small but dedicated core of enthusiasts located throughout this country and all over the world.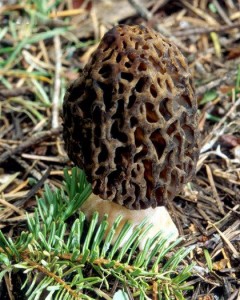 Many camp grounds expound on the fact that mushroom abound around their park and use this to attract RVers. Coolwater Campground in Michigan for example says "May is for morel mushroom hunting!  We are located near prime morel mushroom hunting grounds. Stay at Coolwater and make us your mushroom base camp".
Also many RVers follow Mushroom Hunting Forays across the country. These are guided mushroom hunts which some have felt are experiences of a lifetime.
Ohio also calls to Mushroom RVers to travel to different locations in Ohio to hunt for true treasure: morels and other wild mushrooms. It's a yearly tradition for devoted mushroom hunters who have their own secret spots, rituals and time-tested methods.
Mushrooming is tedious as the mushrooms are hard to see but that is part of the allure of mushroom hunting. Some Morels are very well hidden and it takes a bit to adjust your eyes to see them. Then once you have found one you find…..many.
Just remember, when choosing a place to pick, put yourself in a location of beauty whether it is starkness of a fire burn or lake side, take time to enjoy the scenery and fresh air.
About Doris Price
Doris is an avid, seasoned mushroom picker. She wanted to share her experience and knowledge about picking fire morel mushrooms so she wrote a book "Fire Morels For Profit". Visit her website and share your mushroom picking stories.
Happy travels,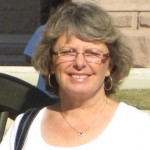 Use the form on the right, adding your name, so you can receive up-to-date information on RVing as soon as it happens!
Carol Ann Quibell is an author, freelance writer and columnist who has been RVing or camping for most of her life. After a yearlong trip throughout Canada, the USA and Mexico in the 1990's she was hooked on travel and is determined not to stop. She loves to share information with fellow RVers and promotes travelling, camping and RVing to everyone she can.