Whether you are in the market for a new RV or are just curious about the RV Lifestyle, attending an RV Show & Sale or Event should be interesting, informative and beneficial. There most likely will be exhibitions, seminars, sales, entertainment, food and other RVers to meet, prizes to be won and lots of things to see and do. Wear your good walking shoes, dress in layers and be prepared for the crowds, because there are a lot of people just as interested in RVing as you are.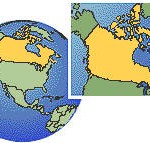 Educational Seminars
The seminars themselves are worth the admission price because there could be sessions offering "How-to" advice on everything from using solar power, propane safety, braking systems, backing up a trailer, winterizing your unit to having someone describe the best places to visit in Mexico.
Most shows have a seminar schedule for each day of the show and individual seminars are approximately an hour long. They are free and each one may be offered two or three times during the length of the show. For example, a session on solar power may be scheduled for one day at 11:00 am, 7:00 pm the second day and maybe 3:00 pm the third. By researching in advance and knowing what will be offered, a person can plan when the best time is for them to attend.
Exhibitions on display
Exhibitors may include large resort owners displaying information on their property, an investment company, a driving school, an RV Manufacturing company, campground associations, travel agency, an insurance company, mobility provider, educational providers, cookware, engine parts and repair, RV Magazines, RV Clubs, driving schools, RV rental information, truck accessories, volunteer opportunities, and of course a favourite of ours – home made fudge. These are just a sample of what may be found when you attend an RV show this year.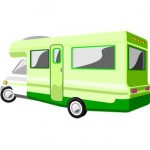 There could be RV furniture, accessories, awnings, supplies and items that will make your life as an RVer easier. This may be the place to purchase a great outdoor mat or biodegradable toilet paper, arrange for a new awning or learn about a new braking system or towing system. Experienced vendors and exhibitors will be there to answer your questions and help you make a decision as to what may be best for you or your RV.
RV Sales
We can't forget the RV Dealers who will have their best merchandise on display for you to view and dream about. There probably will be luxurious Class A motorhomes you can step inside and explore as well as every other type of RV made. Rows of fifth wheels, travel trailers, Class C's, Class A's, Camper vans (Class B's) and tent trailers will be lined up so visitors can explore each in turn. Prices will range from the very affordable to the most extreme but they will all be available for viewing and a chance to meet the local dealers.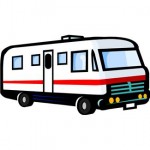 Most shows offer a place for private sales giving everyone an opportunity to locate a good used RV that may be on display or advertised.
Almost anything you are curious about can be answered or at least attended to at an RV Show. Stay current on the latest gadgets; learn more about the RV Lifestyle; buy your next RV; or just meet up with old friends at the next RV Show & Sale in your area, a one stop shop for everything related to RVing.
Happy travels,

PS:   Sign up for my Newsletter at the top of this page on the right hand side!
PPS: Don't forget to visit RVWest and read my column as well as find out more about RVing!