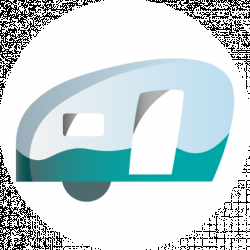 Latest posts by Roaming RV Team
(see all)
Pay your RV travel expenses by working remotely
Paying for travel costs can be difficult since most of us don't have unlimited funds and need to work. But…if we could make money while we travel, by working remotely wouldn't it make our travel dreams become a reality?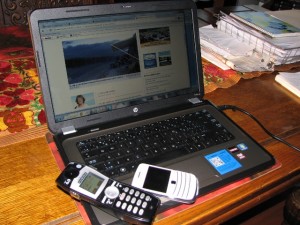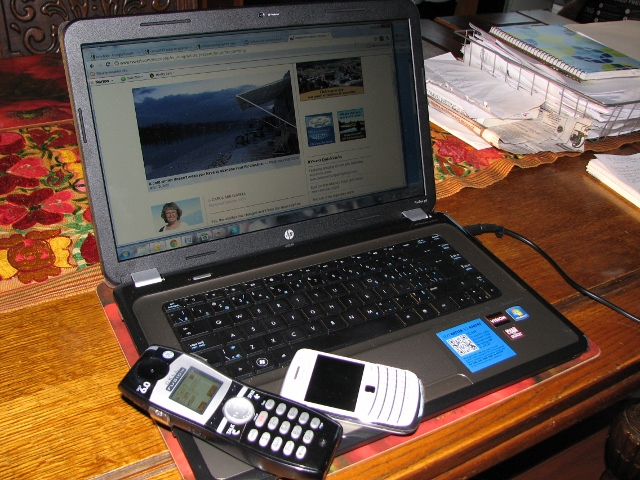 Does anyone make millions of dollars online?
We hear all kinds of stories every day about people making millions of dollars working online and yes, there probably are people who are doing that well. The truth is that the actual number of success stories is really not that great. But, there are thousands of people all over the world who are making a decent living by working remotely over the internet. How do they do it?
The challenge of working remotely.
There are definitely challenges but they aren't insurmountable. It will depend if you have decided to work from home at one location or whether you are moving around. I like to have the flexibility of working from wherever I am no matter if I am sitting in an airport, on a ferry, or in my home office. I like having everything necessary at my finger tips.
If working just from home then it is just a matter of setting up an office and ensuring you have all the tools necessary to work and communicate either with your employer or your clients. If you are more transient then it will come down to what tools you need to get the job done. A lap top computer, internet provider, and good communication tools should get you started. The tools you require to work remotely will depend on the type of work you will be doing.
Current employment
Could you do your current job from home? It may seem impossible but sometimes with a little bit of thought and planning it can be done. Before you run into your employer's office and make the suggestion, it might be a good idea to sit down and come up with a plan, make sure it will work and then start with baby steps. Once your overall plan has been developed, suggest to your employer that you do it one day a week and when that proves successful you will be in a better position to ask to have it expanded to 2 or 3 days and eventually to full time.
Now, consider something. If you were sitting on the Gulf of Mexico or in your home office in Idaho, would it really make any difference to the work you are doing? Would you be just as productive? If you answered yes, then continue with your plan and make adjustments as needed and continue working for your current employer. There are benefits to being able to do this and that doesn't only include a steady pay check.


Consulting
If you have been working or involved in any type of activity for awhile you are probably good at what you do. Offer your services as a consultant and by doing so are offering your knowledge, skills and experience to businesses or people who can use them. A consultant may make recommendations, or solve problems or provide specialized work. It will depend upon what your experience and employment background is. Don't just concentrate on your work history though, because your hobbies or other skills could be in high demand. As a consultant you are an independent contractor and not an employee so can determine what work you will or will not do.
Coaching
Do you enjoy teaching others how to do something? Use your skills and experience and show others how to do the type of work you did or something else you are good at. I love helping small businesses get started and since my background includes operations management, entrepreneurial ventures, self employment and a variety of other things I have the skills and knowledge to coach others with their business plans.
Make a list of things you are good at, what skills you have, your experience, knowledge and give yourself the credit you deserve. Everyone is good at something and there is always someone who needs help doing the same thing. If you enjoy teaching, then this may be the way to go.
Project Networks or Outsource Providers
There are networks online whereby you exchange your skills for money. Projects of all types of work are posted and you as a contractor bid of them and if successful are awarded the contract and must provide the work. There are literally thousands of work opportunities posted at any one time but there is also a lot of competition and a person must be careful as to how they do this.
There are always learning tools available to show you how to create your profile, bid on jobs and what is recommended. Take the time to watch the videos and read their instructions. I is possible to make a living at this type of work but you must do it right. There are too many foreign contractors who will take the work from you for almost nothing. But as you develop a reputation as being efficient and reliable the work or contracts will increase. It takes time but is not impossible. An example of this type of network is Elance as well as cDesk. There are many more and by doing a good search you will find more.
Yes, there is competition by countries like India but if you are good at what you do, are reliable and reasonably priced (without giving it away for free) you should be able to build up a clientele list.
Online Business
Once again, use your skills and expertise and provide either a service or a product online. If you are selling something it may be your own product or someone else's merchandise. Affiliate marketing is a business whereby you promote other's products and earn a commission for doing so. It is possible to earn a living by being an affiliate marketer but it does require a lot of hard work.
Whatever services you can provide or product you have for sale, there is always someone who wishes to have them. It is just a matter of connecting and that means marketing yourself or your product. Writing, photography, business assistance, web site design, copywriting, researching, virtual assistance, travel agent and teaching are just some of the services you can provide online. I personally love affiliate marketing and know there is money to be made but it isn't going to happen overnight.
The above samples are just a small number of ways of earning a living remotely from wherever you may be. The advantages are huge and the possibilities are endless. Working remotely to pay for your travel does require hard work and dedication but isn't anything that's worthwhile?
Happy travels,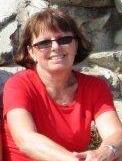 Carol Ann Quibell is an author, freelance writer and columnist who have been RVing or camping for most of her life. After a yearlong trip throughout Canada, the USA and Mexico in the 1990's she was hooked on travel and is determined not to stop. She loves to share information with fellow RVers and promotes travelling, camping and RVing to everyone she can. Learn more about working on the road here http://roamingrv.com/category/working-on-the-road