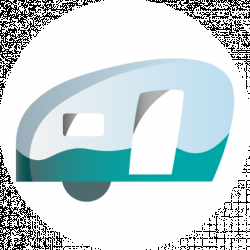 Latest posts by Roaming RV Team
(see all)
76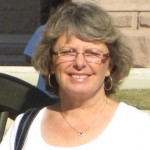 RV caravan tours are not for everyone but even independent travelers who travel alone should consider taking a caravan tour which is an organized trip with a tour guide leading the way. Why would an experienced Rver want to connect with a guided tour? It may be so they are more comfortable traveling to locations that they wouldn't go to alone. This may apply to Mexico or Central America where sometimes it is more comfortable to travel in a group with experienced guides who know the terrain, the language and give their group peace of mind in an unknown environment.
Details are taken care of by the caravan company because they know what is the best driving route, where the RV parks are located, what visas are required, know what side excursions are available, and offer companionship and security. They take care of all reservations, organize special events, and educate their customers on required documents, local history, safety issues, and many provide emergency medical assistance insurance.

Wagonmaster
Wagonmaster
Most RV caravans have a Wagonmaster who heads out first ensuring all reservations for RV Parks or excursions are ready for their customers when they arrive. The RV owners are given advice as to what direction, the best route, sights to see along the way and given a suggested arrival time at that days destination.
RV Rentals USA Nationwide!
Tailgunner
Following the group is a tail gunner who follows along to ensure anyone with any difficulty whether it is regarding breakdowns or accidents are given the services they need to continue with the tour. The tail gunner is most often an experienced mechanic or Rver with tools and skills to assist as much as possible. This ensures no one in the group is left sitting along a highway with a breakdown and not able to communicate their need to the group.
Price Includes
Of course each RV caravan tour company is different but for the most part RV Park fees and reservations are included in the tour price. Some other features usually included are:
Trip logs (maps)
Services of Wagonmaster and Tailgunner
Emergency medical assistance insurance
Fees for border crossings and visas
Side excursions (pre-arranged)
Organized social hours at the end of each day
Trip preparation packet and check list
They do NOT include the cost of the RV if you are renting one, fuel, food and personal expenses. When booking your trip ask questions and be sure you know exactly what you are getting for your money.
There are currently tours to almost every country in the world but most are located in North America, Mexico and Central America offering tours that meet most people's interests. Caravan tours are a great way for novice RVers to learn about Rving and determine if it is something they wish to continue either for vacations or fulltiming. There are many RV rental companies such as RV Rentals / Motorhome Rentals from El Monte RV
available who can provide a motorhome or other type of RV that can be used while on a RV tour.
Although we have not utilized the services of the following companies my research has indicated that they are reputable and reliable. Do your own research also and see if they offer what you may be looking for.
Adventure Caravans – USA, Alaska, Canada, Mexico, Central America, Overseas
Fantasy RV Tours – Alaska, USA, Canada, Mexico, New Zealand, Australia, South Africa, Europe
Baja and Back RV Caravan Tours – Mexican Baja – No longer in business
Baja Amigos RV Caravan Tours – Mexican Baja
Happy travels,
Carol Ann