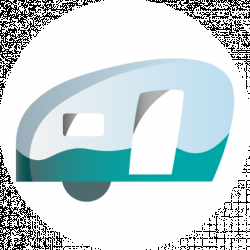 Latest posts by Roaming RV Team
(see all)
16
RVers are helping other RVers during these difficult times
I am always so proud of my fellow RVers when they step in and help when others are having problems.
During the current COVID-19 crisis we are all facing many challenges in our attempts to physical distance ourselves – protecting both ourselves and anyone we may come into contact with.
I belong to an RV Forum called RVillage where anyone can join for free, connect with other RVers and ask questions where needed.  There's groups for every subject matter including :
Boondockers
Women who RV
Thousand Trails
Workamper News
Caravan Connection
Camping for fun
and 3000 more interest groups
As most of us know most Federal, National, State and Provincial campgrounds are closed due to the COVID-19.  Many snowbirds who use these campgrounds on their way north don't have access to them nor have a safe place to park and self isolate.
It's not only just snowbirds – many full-time RVers in both countries struggle with this problem as well because some of their regular campgrounds are being used to provide homes to homeless persons as risk.
How do RVers solve the problem of many RV Parks closing?
Both Canadians and Americans are coming to their rescue by offering them places to park on their own private property.  
I've seen parking spots being offered for overnight use right up to allowing RVers to park for a few weeks. How amazing! But not surprising.
I live in British Columbia and I've seen offerings from here to Washington State, Florida and every place in between.
RVillage is a free membership group and worth joining and connecting with other RVers – this is a time we need to connect with each other.  
Stay safe everyone.