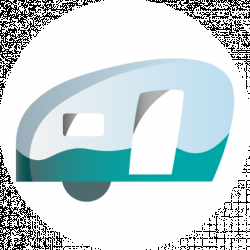 Latest posts by Roaming RV Team
(see all)
8
How are you facing today's challenges?
Today's world is a heck of a lot different than it was just a year or even 6 months ago and everyone is facing challenges we never expected.
I am so glad the weather has gotten warmer and we can at least be outside in the yard.  My flower bed got weeded much earlier this year than normal.  I usually put it off as long as possible – usually because I would normally be working my seasonal job at Rocky Mountaineer but not this spring.  I got laid off on March 18th.
We are fine but I worry about others who have lost their jobs and are struggling to survive.  There are so many businesses who aren't going to come out of this very well and my heart goes out to them. 
We are doing our best to stay home and not expose ourselves to others or expose them to us.  So far I think we have done very well – only going grocery shopping once a week and being careful to not get closer than 6 feet.
I try to take a good walk every day in my neighbourhood. 
Frustrating to see other's not take COVID-19 seriously
I understand if you are a full-time RVer it may be difficult to find a place to park safely and wait out the storm since most of the parks and campgrounds are closed.  I understand the challenges you face and appreciate that most have worked it out.
But when I see RVs of every size and shape loaded down with kids, kayaks, bikes, and every sport equipment imaginable I fail to understand why they would be heading down the road in search of a place to camp.  
The instructions from our medical experts is – STAY HOME.  You obviously must think you're invincible and nothing will happen to you or your family but you're not!
What happens if you get into an accident and expose a first responder, or you get sick in one of the small towns you're visiting and they don't have the resources to help you?  
What if you are a carrier of the disease and bring it to a town that so far has been able to avoid it?  
There is nothing more that I would like to do than pack up our motorhome and find a quiet spot to relax around a fire and forget about all this but that's not going to happen.  
What does it take for people to realize it's not safe
I could go on and on about how frustrating it is to see people flaunt their selfishness when the majority of people are doing their best to help eliminate or at least reduce the impact this terrible virus can do to us or our families.
However, I will stop here and just say thank you to those who are working hard at staying safe, those who are caring for those are ill and everyone else who is doing their best to provide essential services.  Thank you – everything you are doing is so much appreciated.
Stay safe everyone – we are all going to come out of this and life will return.