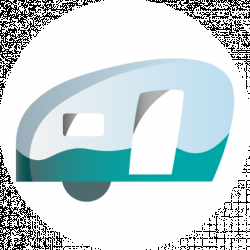 Latest posts by Roaming RV Team
(see all)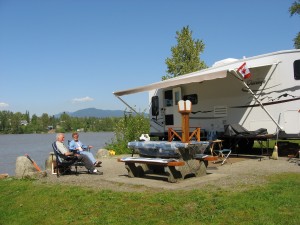 Membership camping has been around Canada for many years and is quickly becoming popular with campers and RVers of all ages. It may actually become a necessity in the future rather than an option since many campgrounds have recently closed due to owners taking advantage of rising land values and selling to developers.
Don't confuse memberships with individually owned strata or leased lots, because memberships require a one-time cost plus annual dues, enabling the campers to stay in a variety of beautiful parks without paying an overnight fee. A membership gives a camper a home park and connects them with affiliate all over North America where they may stay for a much reduced rate.  That alone makes it almost worthwhile.
In Western Canada there is one of the best examples of membership camping with Holiday Trails Resorts near Bridal Falls, BC a short drive from Vancouver. Holiday Trails home park is actually a whole system rather than just one campground. Members stay for no fee at all Holiday Trails Resorts and there are quite a few of them scattered across British Columbia, Alberta and Washington.
Having a membership provides the camper with many options that are as diversified as the campers themselves. Making reservations is extremely easy, no nightly fees in your home system and there's usually a high standard of amenities that everyone appreciates. Long term benefits and an asset is the fact that they can be sold, transferred or left as an inheritance.

Campgrounds in Western Canada are beautiful, picturesque and plentiful with many operated by the provincial governments and regional districts, as well as the privately owned campgrounds and resorts. They range from the most basic rustic spot in the wilderness to the most luxurious city resort with every amenity possible.
Unfortunately, this wonderful resource for campers may not be as plentiful in the future.  In 2009, statistics indicated that more than 74 campgrounds had closed mostly due to housing or condo development.  In the photo above Bill and Shirl Vankoughnett are enjoying their favourite campground at Derby Reach near Fort Langley, BC operated by Metro Vancouver. When asked why they return to the same campground each year, Bill said, "We love it. We're only half an hour from home but it's a whole different world. Where else can you park 10 feet from a river and fish from your doorstep? But campgrounds are getting more crowded all the time and hard to get a spot."
Campgrounds are getting more crowded all the time!
As more people join the thousands of RVers and campers now enjoying themselves the shortage of campsites will become more evident. Many RVers may never consider purchasing a campground membership because it seems too confusing or they don't understand how they work. But they may be missing a fabulous opportunity. For those campers who appreciate their comforts and wish to become part of an RV family, membership camping is definitely worth checking out.
Happy travels,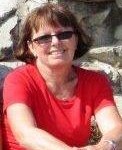 Carol Ann Quibell is an author, freelance writer and columnist who has been RVing or camping for most of her life. After a yearlong trip throughout Canada, the USA and Mexico in the 1990's she was hooked on travel and is determined not to stop. She loves to share information with fellow RVers and promotes travelling, camping and RVing to everyone she can.
PS: Not own an RV?  Why not consider renting first to see if you like it (which you probably will) RV Rentals / Motorhome Rentals from El Monte RV