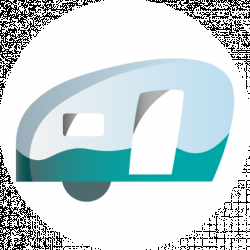 Latest posts by Roaming RV Team
(see all)
84
8 Simple steps to ensure stress-free camping with your pet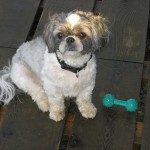 Your pets don't want to be left behind—plan ahead and include them. When preparing for a trip in our RV we usually check the oil, make sure necessary repairs are taken care of, load up with supplies, buy a map and plan our route. Sometimes in the excitement of preparing our RV for the trip ahead, we forget that our pets may need some special attention too. Harrison Forbes, an animal behaviorist and host of Pet Talk—a nationally syndicated radio show—has provided us with tips about travelling with our family pets to ensure their trip is also stress-free.
Do you know what the pet policy is at your destination park

? Do they have restrictions that may not allow pets? Are there dog walking areas? What size of dog is allowed, and how many per campsite? By calling before you leave home and having these questions answered, there won't be any nasty surprises when you arrive.
Identification

:Does Fido have ID tags with up-to-date information? Put your cellphone number on the tag—that way they can reach you if necessary wherever you are. Hopefully your pet won't get lost but whoever finds him will be able to reach you. Having a picture of your pet with you may also come in handy.
Vaccinations

:Are your pet's shots up to date? What is your vet's name and phone number? In an emergency you will need to provide this information to the local veterinary hospital. Why not bring a copy of his medical records just to be safe? Some areas are prone to ticks and fleas—do you have what's needed to prevent them from making your pet their new home?
Veterinary hospitals

:Check out in advance where the closest veterinary facility is from your campground. It's better to be prepared in case of an accident or sickness than frantically searching for a vet at the time of the emergency.
Insurance

:Are your pets covered by an insurance policy in the event of an accident? Check with your insurance provider or pet medical insurance company.
Travel pack

:This should contain everything from their favourite food, special bed, portable feeding/watering bowls, water, pet first-aid kit, leash, clean-up supplies, and lots of toys to keep them busy and out of trouble. It might be a good idea to have the pet kit permanently left in your RV and just refill items as needed.
Secure your pet when traveling

:When pets are not restrained in the vehicle they can be a distraction to the driver and be injured if there is a sudden stop or accident. Keep them safe and secure either in a crate or harness.
Prepare for extreme weather

: If you will be away from the RV for any length of time make sure your pet has enough water. Is there proper ventilation? Would it be advisable to have the air conditioning on? Remember your RV can get very hot in the scorching heat and will adversely affect your family pet.
Family vacations aren't really complete without the family pet and by taking a few simple steps to make sure camping with your pet is fun and stress-free, your vacation will be even more memorable and Fido doesn't have to be left at home. Happy travels,

Resources:
Harrison Forbes: An animal behaviorist for over 20 years, talk show host, police dog trainer, and author of his autobiography, Dog Talk, which is in stores now. He is the resident pet expert for the Live with Regis and Kelly show and is a monthly regular on the Fox News Network. http://www.harrisonforbes.com http://travellingpets.net/pet_travel.html
Home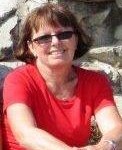 Carol Ann Quibell
is an author, freelance writer and columnist who have been RVing or camping for most of her life. After a yearlong trip throughout Canada, the USA and Mexico in the 1990's she was hooked on travel and is determined not to stop. She loves to share information with fellow RVers and promotes travelling, camping and RVing to everyone she can.
http://rvingforcanadians.com