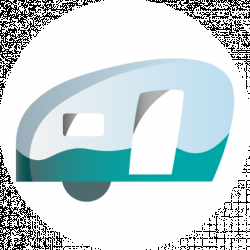 Latest posts by Roaming RV Team
(see all)
I have spent the afternoon researching the internet on the RV Lifestyle, something I write about quite regularly.  I am horrified at some of the descriptions I have found.  One piece absolutely made me angry because the writer had obviously never stepped into an RV, never mind owned one.  However, I did find one article by Tia Oshields to be informative so have decided to share it with you.
Recreational vehicles or RVs are self-propelled vehicles equipped with living space and various amenities. Recreational vehicles normally include kitchens, bathrooms, bedrooms, and living rooms. RVs come in all shapes and sizes and provide temporary living quarters for vacation, travel, or camping purposes. Many of the best RVs contain some of the most luxurious amenities. In some countries, the terms caravan, camper van, and motor homes are more commonly used to describe RVs. RVs have been traditionally driven for cross-country trips and leisure activities such as camping and fishing exp…RV Lifestyle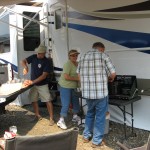 The writer obviously has some knowledge about RVs and has some good information.  When I read about RVs not having any amenities such as microwaves the hair on the back of my neck rises up and get frustrated by the poor information they are providing.
Click on the link to read the complete article on the RV Lifestyle .  It is worth taking the time if you have any questions about what an RV is, what amenities they offer and how you too can enjoy a vacation in an RV or choose to make one your home.
I usually recommend that anyone who has never RV'd before should rent one first RV Rentals / Motorhome Rentals from El Monte RV
.  Try them out, figure out what you like or not like about the RV before spending all of your hard earned money on something you may regret later.
Happy travels,