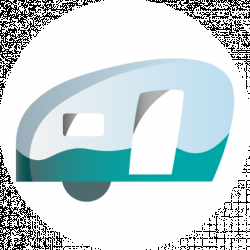 Latest posts by Roaming RV Team
(see all)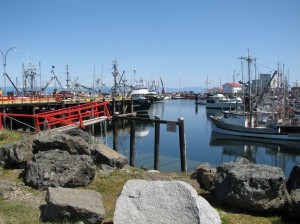 Twenty minutes from Vancouver by air, is a huge island surrounded by many smaller islands, beautiful inlets and sections of rugged coastline popular with surfers, fishing enthusiasts and boaters.
Much slower but equally enjoyable are the ferries that bring their passengers over from the mainland to historic Victoria ~ the provincial capital and Nanaimo, a gorgeous harbour city.
This weekend I took my camera and explored a couple of favourite places that visitors to Vancouver Island enjoy.
Cathedral Grove
An old-growth forest on Vancouver Island is home to 800 year old gigantic trees towering over the winding trails at Cathedral Grove where each year thousands of visitors spend a few hours in awe at what they find.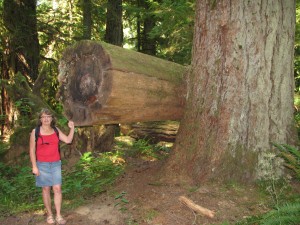 As some of the biggest trees in all of Canada these giants remind us of what Vancouver Island was like before the Europeans settled here.
How to get there
Cathedral Grove is located on highway 4A between Parksville and Port Alberni at the north end of Cameron Lake and within MacMillan Park. Parking is extremely limited and traffic is congested because the trail head is situated along the main highway with pedestrians crossing from each side of the road.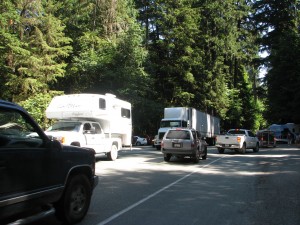 Use caution through this area but don't stay away because once you see these majestic old trees you won't quickly forget the experience.
The Murals at Chemainus
South of Nanaimo is the small and interesting town of Chemainus that has made of name for itself as the "Muraltown".  These beautiful pictures depict the culture and history of the area telling a story that is not hard to visualize.  The exterior walls of most buildings in the downtown core have a mural and are best seen by strolling along the streets on foot, by trolley car or even horse-drawn carriage.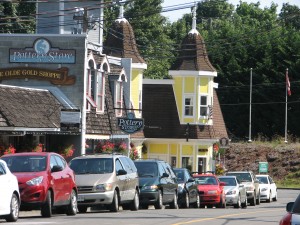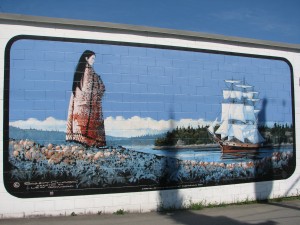 How to get here:
Follow the Island Highway south of Nanaimo approximately one hour and follow the signs.  You will take a left hand turn into town and there is lots of parking for RVs.
I just thought I would share with you a couple of places I always enjoy when I have the opportunity of visiting them.
Happy RVing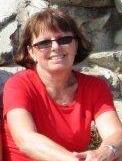 Carol Ann Quibell is an author, freelance writer and columnist who has been RVing or camping for most of her life. After a yearlong trip throughout Canada, the USA and Mexico in the 1990's she was hooked on travel and is determined not to stop. She loves to share information with fellow RVers and promotes travelling, camping and RVing to everyone she can.