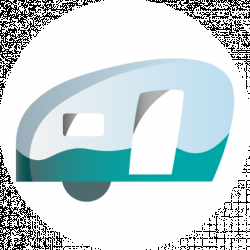 Latest posts by Roaming RV Team
(see all)

Buying a used RV may be a smart idea
Sit back and relax!  Buying a used RV should be a well researched and thoughtful process that if done right, can give you an excellent RV that suits your budget, is comfortable for your lifestyle and meets all of your needs.  Knowing this in advance, you shouldn't expect to buy a used travel trailer over night, or you may live to regret it.
The  RV doesn't have to be new!
It would be nice if all of us could afford a brand new, shiny RV that has never been used before but that's not always a good idea.  One of the most important factors is depreciation.  As soon as the RV leaves the dealer's lot it goes down in value.  There is absolutely no avoiding it.  Just because you are buying a used travel trailer or other RV does not mean it can't still be shiny and in good shape.  It can be – you just have to look for it.
What type of RV do you wish to purchase?
Are you an experienced RVer?  This will make a difference on what you choose to buy.  If you are an experienced Rver you probably have more of an awareness of the types of RVs available and what each of them offer in terms of amenities, comfort, price and usability.  That takes care of some of your research.  Whether you are buying a used travel trailer or any other type of RV the process should be the same.
During your search you should definitely be searching classified's online for a number of reasons.  The first is to find out what is available, and then learn about prices and what people are buying.  By doing a little research ahead of time you will know when you find a really good deal. Find the RV of Your Dreams… HERE RVT.com…successfully connecting RV Buyers and Sellers for over 10 years.
Maybe rent an RV first?
If you have never camped or spent any time in an RV then you should test the waters first.  If you do not have accessibility to an RV through a family member or friend I suggest you rent one (RV Rentals from El Monte RV
) before buying. If your dream has always included driving down the highways in a big motorhome then rent one before committing to something that may not be right for you. This can save you a great deal of grief and money.  How do you feel in the driver's seat?  When faced with the reality of having a motorhome versus the dream it may be a lot different.
What type of used RV should you buy?
Once you determine the type of RV you wish to purchase, now you have to do some research on style, size and what amenities are offered in each.  Different manufacturers produce different products, some good and some bad.  You will want to talk to other RVers to find out their experiences and recommendations.  Research the internet, talk to people on some RV forums and get their thoughts.  Know your needs and determine the best make and model for your budget and lifestyle.
Who should you buy a used RV from?
Should you buy from a private buyer or licensed dealer?  Most often a dealer will supply the buyer with a type of warrantee or guarantee in case of a faulty product.  A private seller will not do that, but don't let that scare you away from buying privately. Buying privately versus purchasing from a dealer can be a challenge, so do your homework and by not buying in a hurry it will give you a better chance of a good deal.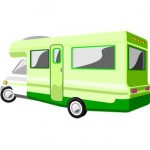 What kind of shape is the RV in?
Buying any type of used RV can be a scary because of the unknown factors – whether the used travel trailer has been taken care of, has been in an accident, or is it a lemon?  Hire an expert if you don't feel comfortable in your own ability to know in what condition the RV is in.  I purchased a campervan a number of years ago and although I was pretty sure it was a good buy, I spent a bit of money and had a mechanic go over it.  When he learned the price I was paying he told me to grab the van and run since I was getting such a good deal.  This made my purchase so much easier and I handed over my hard earned money quite happily knowing my van was in good shape.
What to look for in the used RV.
Things to look for when investigating a used travel trailer should include signs of abuse both inside and out.  Has it been in an accident?  Is there rust underneath?  Has it recently been painted to cover up something?  Is there a warranty?  Do the appliances work properly?  Has it been lived in or have a great deal of mileage?
Can you afford it?
The next thing you must ask yourself is ~ can you afford it?  Don't over extend yourself because you will regret it in the not to distant future.  Buy within your budget and not jump hastily at the local RV show when the sales person tells you the sale is only for that day.  Think about it and go back to the dealer another day.  He's not going to turn your business away and if he does it's because it wasn't such a good deal after all.
Buying a used travel trailer or any type of used RV can be very rewarding and give you something that you will use for many years to come.  For that reason alone you need to take your time and find the perfect one for you.
Happy travels,

PS: To learn more about RVing you must click here and get to know the RV Travel Experts: Click here to visit Pine Country Publishing.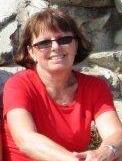 Carol Ann Quibell is an author, freelance writer and columnist who has been RVing or camping for most of her life. After a yearlong trip throughout Canada, the USA and Mexico in the 1990's she was hooked on travel and is determined not to stop. She loves to share information with fellow RVers and promotes travelling, camping and RVing to everyone she can.