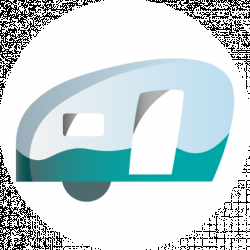 Latest posts by Roaming RV Team
(see all)
76
Full-time RVing doesn't work for everyone!
Why do people choose to live and travel in an RV full-time?
They have the freedom to go whenever and wherever they want to go.
They untangle themselves from all the trappings of a "normal" living arrangement.
Why do people choose to live full-time in a regular house?
I believe it's all about comfort and security and they think it's what they should do.
I have heard others say it's a trade-off between comfort and freedom and I agree.

Living in a house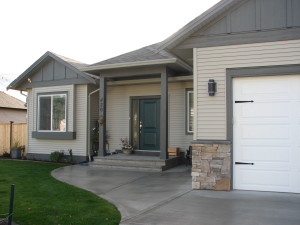 Living in a house is comfortable with all its amenities, lots of room for all of the stuff a person wants, a permanent address and neighbours they are comfortable with.
However, the cost of the house and it's 'amenities and stuff' may prevent the people living there from having the freedom to come and go as they would like and stops them from traveling.
Having a home may include a high mortgage, utilities, taxes, maintenance and the need for a permanent job to pay for it all.
Most times there isn't any extra money left over for the things we dream of doing.
Full-time in an RV
Living in an RV is all about having the freedom to keep moving, enjoying new experiences and meeting new people.
Since RVs are much smaller than most homes there isn't any room for excess baggage and the contents have to be kept under control due to space and weight.
People sometimes talk about the sense of relief they felt after letting go of all the needless belongings they kept for so many years without truly wanting them.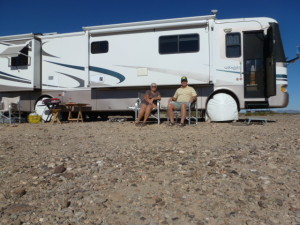 Why are you working?
What are you working for?
Are you happy or think this is what you need to do?
Do you really need a million dollars in order to retire?
The choice of lifestyle will determine how much money you really need. It's a trade-off and each person decides for themselves what is important – comfort or freedom?
I choose freedom
I get bored easily and I get itchy feet to keep moving.
Yes, having a home is nice but not at the expense of not being able to travel.
For myself it's not worth it.
But… that isn't the same for other people I know – they need the security of having a permanent roof over their head and having their collection of belongings around them.
What if it's too late?
How many people do you know who worked all of their lives to save money for their retirement and then find they are either too old to enjoy themselves or their health prevents them from doing the things they have always wanted to do?
I know quite a few who passed away in their fifties and sixties without getting to enjoy the freedom of retirement.
I wonder if I had a chance to ask them now what choices they would have made differently if they had known their lives were going to be cut short?
I question as well whether we really need all of those "things" we work so hard for.
How much does the RV need to cost?
The next thing is the cost or size of the RV. Some people say they can't afford the RV they really want so they stay at home instead of compromising.
Full-time RVing is not about the RV.
It's what living in an RV can do for you.
It gives you the freedom to keep moving and enjoying yourself and I really believe it can be done in a big motorhome or a small trailer.
It's the journey not the destination.
Okay I am partial to being able to travel and don't need all those expensive toys – and yes they are nice to have but I don't "need" them.
We have become a very transient society anyway and with modern technology it is extremely easy to stay in touch and take care of our personal obligations.
It's all about choices.
Full-time RVing is a lifestyle choice and although I think it's fantastic there are definitely a few who don't agree with me.
That's okay – what may be right for me does not have to be right for them.
That's why we have choices. What's yours?




I hope I have given a few people something to think about and maybe help them make a decision that's right for them.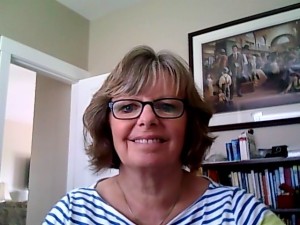 Happy travels,
Carol Ann
PS:  If you are thinking of purchasing a second hand RV and are worried about what to look for then read this to help you.