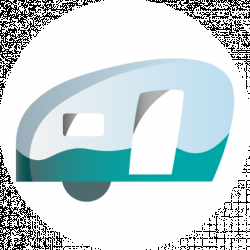 Latest posts by Roaming RV Team
(see all)
Zus Smart Car Charger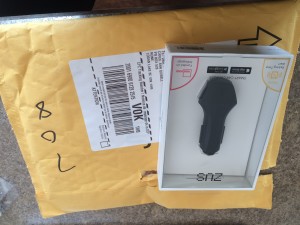 I was recently contacted by a representative from Nonda, a tech start-up based company from Palo Alto about a new product – a Zus Smart Car Charger – and they asked if I would like to try it and provide a review.  I'm always interested in new gadgets and although there are features I wasn't sure I would use I said yes.  A short time later it arrived in the mail and I quickly gave it a try.
Instructions to Operate the Smart Car Charger
Do a search for the Zus App on your Smart Phone or iPhone – easy to do on my iPhone. If can't locate it via Google their website is www.zusapp.com
Open the App and plug in the Zus to the cigarette lighter.
Start the vehicle engine.  (Note: I didn't have to do this – it started working immediately)
Turn on your phone's bluetooth
The app will search for the Zus product in your vehicle and automatically connect.
No problem – it worked immediately.  However, you have to allow it first.  That makes sense.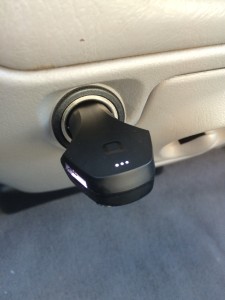 So let's talk about what it actually is before I tell you how it worked.
What is a Zus Smart Car Charger?
First of all it's a vehicle finder and a smart car charger in one.
Smart Car Charger:  What this means is you can use this device to charge your phone and iPad at the same time. There's two USB outlets and they brag about the charging speed is 2X faster that normal car chargers. So far I have charged my phone and was very happy with the results because usually it seems to take twice as long to recharge my phone in my vehicle but this worked well although I didn't try it with two devices yet. We have two vehicles and our truck is 15 years old so doesn't have any USB outlets so this product is really good for it.  However, my car is only 2 years old and has built it ports already so I don't need this. But love it for the truck – which will be pulling the RV so that's a good thing.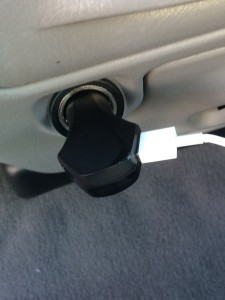 Let's talk about the vehicle finder next.  I really didn't think I would need a vehicle finder but I'm the first one to admit that it's sometimes difficult to find my "white" car.  Do you have any idea how many small white cars there are?  Try coming out of a grocery store that you shop at regularly and park in a different spot each time. So surprisingly I might just use it for this purpose.We would need to have two devices because I wouldn't want to be switching them back and forth all the time so realistically I would have to decide whether it's worth purchasing for the "finding" purpose only.
I used the Smart Car Locator and it worked great!  it connected immediately and told me how far the vehicle was from where I stood and was happy with it.  So far so good. I don't know how far away from the vehicle you need to be before it doesn't work – that's a test I'll do soon.
Parking Metre Timer
This is a feature I realised it had after I got it all set up. If you put money in a parking metre and want a reminder when your time is up there's a feature on the App that will let you know when you need to rush back to your vehicle and plug the metre.  It worked perfectly.  That I like!
Would I purchase this device?
Yes, I would – specifically for our truck to use for charging our iPhones and iPads when traveling in the truck.  It's small and compact and seems to work just fine.  I like the parking metre feature and can be useful for both vehicles. Our truck is a bright red and easy to spot so not sure if we would use the vehicle finder for it but who knows?  My car is white and if it wasn't for a pink monkey I have hanging from the rear view mirror would be hard to find amongst all the other white vehicles so the Zus Smart Car Charger will be handy for that purpose.
If you have a Zus Smart Car Charger I would love to hear what you think.
Carol Ann