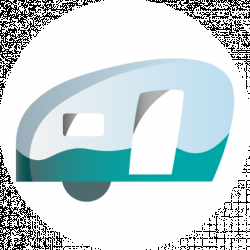 Latest posts by Roaming RV Team
(see all)
BC Parks works with thousands of volunteers every year – please go to www.bcparksvolunteers.ca for more information.
Park Host Program
The Park Host Program is an important hospitality service available to visitors in some park locations. The role of a park host is to enhance visitor services, greeting park visitors and providing them with information about things to do in the park and surrounding area.
BC Parks – Park Host Opportunities
BC Parks is currently seeking volunteers to deliver the Park Host Program in the following parks. For more information on these specific Park Host opportunities and how to apply with BC Parks, select the park listed below.
Kakwa Provincial Park
Spatsizi Plateau Wilderness Provincial Park
Park Host Opportunities with Park Operators
Park Operators working under contract to BC Parks are currently seeking Park Hosts in the following locations. Please note that these Park Hosts report directly to Park Operators and are not considered BC Parks' volunteers. All roles and responsibilities as well as insurance requirements are the obligations of each Park Operator. For more information on the opportunities and how to apply, select the park listed below:
Big Bar Lake Provincial Park
Birkenhead Lake Provincial Park
Champion Lakes Provincial Park
Christina Lake Provincial Park
Green Lake Provincial Park
Kokanee Creek Provincial Park
Kootenay Lake Provincial Park
Lac La Hache Provincial Park
Lac Le Jeune Provincial Park
Mount Fernie Provincial Park
Mount Robson Provincial Park
Syringa Provincial Park
Ten Mile Lake Provincial Park
Whiskers Point Provincial Park
Ecological Reserve Warden
If you are interested in contributing your knowledge and enthusiasm for conservation and support for the protection of our Ecological Reserves, read about how to apply. Please ensure you have familiarized yourself with the information in the Ecological Reserve Warden Handbook. BC Parks is currently seeking ER Wardens for the following Ecological Reserves:
Chilliwack River Ecological Reserve
Gilnockie Creek Ecological Reserve
Gladys Lake Ecological Reserve
Mount Derby Ecological Reserve
Mount Elliott Ecological Reserve
Narcosli Lake Ecological Reserve
Pitt Polder Ecological Reserve
Ram Creek Ecological Reserve
Stoyoma Creek Ecological Reserve
Tsitika Mountain Ecological Reserve
To apply and learn more about each individual park click here..
posted March 27, 2016