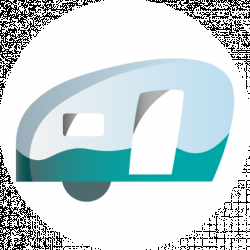 Latest posts by Roaming RV Team
(see all)
82
There's even more to do in Calgary this summer but don't miss the Calgary Stampede
Buckle up for a ride of your life if you are anywhere between July 3 and the 12th and make sure you take at least one day to enjoy the famous Calgary Stampede.
From sensational chuck wagon races, that will have you out of your seats in excitement, wild bucking broncos, famous country and western singers, scrumptious food, a midway filled with thrilling rides for every age, and a first class parade that kicks off the Calgary stampede in style, they have it all.
The world's greatest rodeo cowboys and cowgirls bring their exceptional skills here to compete every year with Showdown Sunday the most exciting day.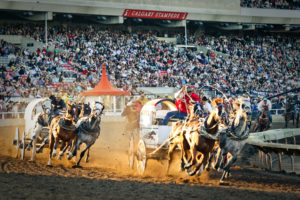 The Calgary Stampede is definitely the highlight during the summer for visitors to Calgary but if crowds are not your cup of tea or you want a little more quiet time there is so much more to Calgary than just the stampede. Whether you include the stampede in your visit or come here anytime during the summer months Calgary is one of the most well-liked Canadian tourist spots because it offers people a wide variety of diverse attractions to visit and interesting sights to discover.
From arts and culture, to special attractions, festivals, shopping, championship golf courses, popular restaurants and fine dining, nightlife, and tours, there is certainly something for everyone in Calgary. It's the perfect vacation destination for friends, a couple or for the entire family and Calgary is so well laid out it's easy to get around and find what you are looking for. Cyclists and walkers will love the trails that have been well planned throughout the city.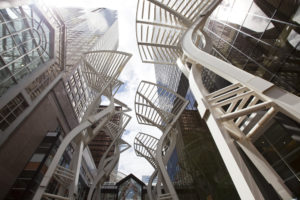 Top Six Things you can do in Calgary after the Stampede
With so many amazing things to do, it can be difficult to narrow down a list of attractions that stand out in Calgary. It all really depends on the sort of things that you are interested in doing. The following are six of the most popular activities and attractions the city has to offer vacationers.
Canada's Sports Hall of Fame
This is a fantastic place to visit for sports fans and non-sports fans alike. Find out about the history of Canadian sporting events and its decorated athletes from several different sports. There's absolutely no shortage of interactive displays that will make sure you are entertained for several hours. The interactive Gallery Exhibits will enthrall everyone.
The Splash Gallery is an absolute highlight here – you'll feel like you actually walked into a pool and are completely surrounded by all kinds of water sports.
In the Contact Gallery you can become an F1 racer and turn the wheel at a simulated auto race or feel the motion of golf clubs swinging, rackets hitting a ball, and how track athletes fly over the hurdles.
It's all about Canadian sports and how visitors can actually experience what the athletes do – even stepping into the ring with legendary boxer and world heavyweight champ Lennox Lewis to try some fancy foot work in the interactive Shadow Box.
Calaway Amusement Park
If you are a thrill seeker and really love amusement parks, then Calaway Park really should be on your list. The biggest amusement park in Western Canada, it offers an incredible combination of rides, entertainment, and good food. Well suited for the whole family and there's an RV Park attached to the Park.
Calgary Tower
The 626 foot high (191metres) freestanding observation tower was built to celebrate Canada's Centennial in 1967 and to promote downtown area growth. Start your tour of Calgary right here, enjoy the 360-degree picturesque view of the city, and stand on the glass platform while the city lies below you to admire. Take a complimentary tour to learn even more about this beautiful city's history.
Heritage Park
Canada's largest living history museum where you can touch, see, smell and talk to the history. Learn about Western Canada's history starting from the 1860's to the 1950s that includes a 1860s Fur Trading Fort and First Nations Encampment, 1880s Pre-railway Settlement, c1910 Prairie Railway Town and the Gasoline Alley Museum and Heritage Town Square from the 1930s, '40s and '50s.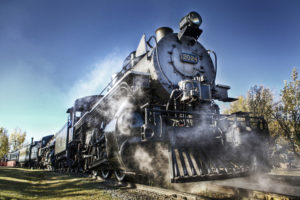 Many of the exhibits including period houses on display were actually transported to the park and furnished with authentic artefacts. Visit the village that was recreated to appear like early 20th century Alberta, see the classic and vintage cars at Gasoline Alley Museum and travel on the horse drawn carts. Ride the thundering steam train, visit the museum, and enjoying the antique midway are only a few of the great activities that you can do during your visit.
Canada Olympic Park
Canada Olympic Park offers a wide variety of amazing activities that you can only experience here; such as the summer bobsleigh ride. Take your chances with the zip line, go mountain cycling, try Euro-bungee, play mini golf or take the ski jump tower tour. As you can imagine, there is absolutely no shortage of wonderful things to do at Olympic Park.
Fort Calgary
Visit this national Historic Site where the North West Mounted Police built their fort in 1875 and is actually the birthplace of Calgary. Alberta is a beautiful province with the wheat fields and prairies to the east and the rugged Rockies to the west. Besides the beautiful city of Calgary, there are many places just a short drive away including Lake Louise, Banff National Park, Drumheller, Sulphur Mountain, and Maligne Lake, all easily accessible in an RV.
Whether you are just traveling through or have Calgary as a destination definitely plan on spending time here. There is a reason why they have a reputation for being a must see vacation destination and it would be a shame to miss out on the chance to visit this summer. Dust off your boots; grab your hat and head to one of the best stampedes in North America, you won't be sorry for taking part in the Calgary Stampede.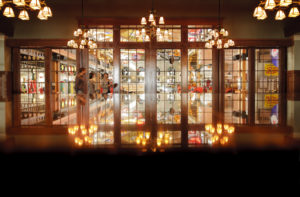 Must see places to visit near Calgary
The Royal Tyrrell Museum of Paleontology at Drumheller, Alberta. If you are excited about dinosaurs, Alberta's Badlands, searching for fossils and participating in an exhibition in search of dinosaur bones then you need to bring the whole family here.
Banff National Park ~ just an hour an a half west of Calgary, the park offers stunning mountain scenery, wildlife practically around every corner, unlimited outdoor recreational activities including golfing, whitewater rafting, canoeing, fishing, and even just relaxing in your beautiful campsite.
Resources
Calgary Stampede Website: http://www.calgarystampede.com/stampede
Visit Calgary: http://www.visitcalgary.com
Tourism Alberta: http://travelalberta.com