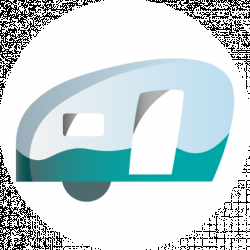 Latest posts by Roaming RV Team
(see all)
70
Campground Attendant Couple preferred
Cheam Fishing Village – Agassiz BC
$3,000 a month – Temporary
Start Immediately – October 15
RIVERSIDE CAMPING
The campground at the Cheam Fishing Village offers 45 campsites by the majestic Fraser River.
Campground Attendant
We are seeking a retired couple to fill summer positions as campground hosts.
This is a full-time summer seasonal position. Campground hosts live in the campground, in their own RV. A campsite is provided in the campground free of charge, with 30am power, water hookups, picnic table and firepit.
Main duties will be registering overnight campers, ensuring campers abide by campsite rules to ensure safety to the public, keeping occupancy records, positive public relations and the regular cleaning of campsites.
This is a shorter-term position, starting immediately, ending mid-October.
Send Resume for Campground Attendant to chris@swiwsspirittours.com
Phone – 250 689 2495
See Campground at www.cheamfishingvillage.com
Posted August 18/2017