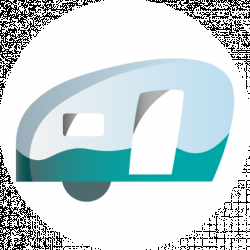 Latest posts by Roaming RV Team
(see all)
RV-Job:  Host Couple needed in BC
We're looking for a host couple to assist us. Paradise Valley Campground in beautiful Squamish, BC Canada
A host site for a couple is provided with full hook ups along with a competitive wage in exchange for 40 hours of work per person with shared/alternating morning and afternoon shifts. You must bring your own self-contained RV unit.
Qualities:
• Camping experience preferred.
• Anticipate and meet guest needs/expectations.
• Provide quality guest experiences
• Ability to work constantly with guests offering a high degree helpfulness, tact and professionalism
• Detail oriented, client-focused, excellent decision making, problem solving, take responsibility and effective communication are required.
Daily Duties Include:
• Guest check-in
• Site Check-out maintenance
• General grounds and trail maintenance
• Operate store, including firewood sales
• Washroom, shower cleaning and garbage removal required throughout day
• General maintenance and security
• Report issues to On-site Managers
Requirements:
• Canadian Residents or dual citizenship
• Reference are mandatory, must pass criminal record check and be bondable
• Valid Driver's Licence
• Reside on-site
Compensation: Based on experience and will include a fully-serviced RV site.
Interested parties please forward resume by email to rvlifer@icloud.com or text (604) 815-3141
RV-Job posted June 15, 2017