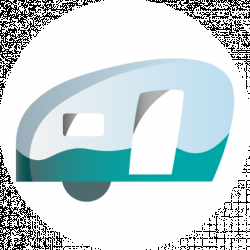 Latest posts by Roaming RV Team
(see all)
Camping without an RV!  Five great tips to prepare for your family camping adventure.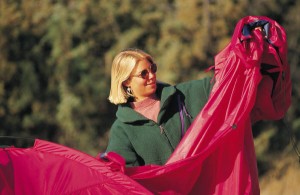 Not everyone has the benefit of having an RV, but that doesn`t mean they can`t have a family camping trip.  Tenting with your kids will give you the ultimate adventure of camping.  They will love it.
By following these tips will help your vacation be both safe and fun.
1. Prepare in advance.  If camping with small children you will definitely want to have a tent that will fit everyone but if your kids are older they will appreciate having their own tent giving them some privacy and a sense of independence.  Pup tents are perfect for them.  Have a family practice session in the backyard assembling the tents to ensure all the pieces are still in the bag and you know how to set them up.  I remember arriving at a campground at 10:00 at night and trying to pitch a brand new tent in the dark with two kids who also didn`t have a clue.  Thank goodness for the campers in the site next to us – they put it together and saved the day!
2. Choosing a campground before you leave home is probably a good idea. Depending upon whether you decide to "rough it" or choose a campsite that is close to amenities, you can research them online. Campgrounds often advertise events and nearby points of interest. You will know what equipment, clothing, and food you need to take, and also what there is to see and do when you are there.
Provincial campgrounds or State Parks are perfect for tenting. The sites are well maintained and beautiful. Plan in advance in case of rain – high ground is definitely better.
3. I love lists. It actually has become a bit of a joke with some of my friends when we are speaking of doing things because the first thing I say is "my list…".  Having a list of things to take is important to ensure nothing gets forgotten and some of the more important items you will need on your camping trip are:
* Cooking gear such as a frying pan, a few pots, a bucket, barbecue grill or stove, Ziploc bags, and cooking utensils. In addition, food containers and canned goods are best. Prepare a few meals at home and package them in containers for the trip. Also bring water, a can opener, a kettle and coffee pot, and a cooler with a block of ice.
* Having appropriate clothing is essential and will depend on the time of year, location and what the weather man is forecasting. Light layers works well and bring sweaters and jackets for the evening hours. Extra socks, hats, and gloves may also be warranted and if you plan on doing some hiking, proper hiking boots are a good idea.
* Sleeping bags, first aid kit, flashlights, cell phone, garbage bags, toiletries, sunscreen, ointments, a map of the area, insect repellent, games for the kids, and rainwear.
Check out what's on Sale at Camping World! Hundreds of Items – Huge Savings. Click here to shop!
Don't forget they are available online if you don't live near one of their fabulous stores.
4. Choosing a spot to set up the tent means no rocks or sticks that will definitely poke you through the night when you are trying to get comfortable. Most campgrounds post warning signs or instructions regarding specific animals and vegetation.
5. A campfire is a must but make sure it's away from the tent.  After you have roasted the marshmallows, sang songs, and told ghost stories; douse the fire before going to bed.
Finally, enjoy the entire family camping experience. Sleeping under the stars, communing with nature, and relishing the time spent with family will not only bring a family closer together, but the memories of this experience will last forever.
Happy travels and camping,