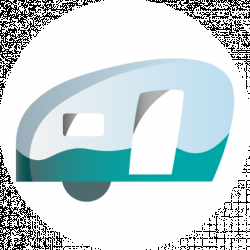 Latest posts by Roaming RV Team
(see all)
Have a travel blog so your family can share your travel experiences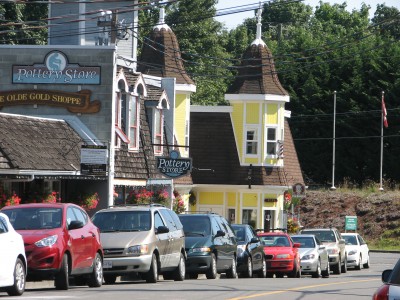 If you're anything like most travelers, you probably like to share your RV travel stories with those sitting at home who are anxious to know what you are doing and where you are, and want to see your interesting photos. Sending photos by email can be time consuming and frustrating if you don't have access to high-speed Internet regularly. Being restricted to a small number of photos for each email can almost make you quit, leaving everyone wondering what's happening with you. By waiting until you get home to tell them about the wonderful day you had in Phoenix (or wherever you are), you may forget all the little details that made it so special.
There are a number of ways to stay in touch with family or friends when on the road. With the Internet so easily accessible, emails can be sent daily—and Skype is great for video calls. One of the easiest ways of sharing your beautiful photos and experiences is by having a RV travel blog. It isn't difficult to set up and it doesn't have to cost a dime. Your fantastic photos and exciting travel diary (blog) can be in one place and your family can make comments and ask questions. It's one way they can keep tabs on you and feel as if they are a part of your trip.
Technically challenged?
Don't panic. Setting up a RV travel blog is not difficult and you may find out how creative you can be and really enjoy the process. There are a couple of ways to do it, and the easiest and cheapest is by using WordPress or Blogger. They're free and very easy to get started on.

Both allow you to set up your blog on their account using free themes, or template designs. Your blog address would be something like yourname.blogger.com or ourname.wordpress.com. Use your imagination and create a name that relates to you and your travels. These types of blogs can be set up in a matter of hours and are easy to update.
Setting up your travel blog
Both WordPress and Blogger have clear setup instructions with videos showing you how to do each step. Another wonderful source of teaching material is YouTube. You'll find videos showing how to do almost anything you can think of. When in doubt, ask your kids or even your grandchildren—they would probably love to show off their skills.
Expanding your RV travel blog
If you have hopes of expanding your travel blog in the future, you might want to consider self-hosting, which means you will need to find a server to host your travel blog and register your name as a domain name (web address). It's not expensive and it gives you exclusivity to the name for as long as you pay the small yearly fee. If your future plans include growing the travel blog, then this might be the best choice because it doesn't have some of the limiting features the free blogs have—especially if you hope to monetize it in the future. However, there is absolutely nothing wrong with having a small free travel blog just to share with your friends and it can be changed easily in the future if you should decide you want more.
Scheduling your blog
Don't think of it as a chore. When I'm travelling I usually update my diary every morning, documenting what I did the day before. Updating your travel blog can be done the same way: daily, weekly or whenever you have something important or interesting to share.
You will quickly realize that those at home are checking your RV travel blog regularly and are anxious for your news. They all want to know what exciting things you are seeing and how much fun you are having. That's a good enough reason to take the time to set up your travel blog before you leave home. It's worth the effort.
Happy travels,
<
Resources I use and recommend:
GoDaddy: I have recently started using GoDaddy
for some of my friends to register their Domains and they have been very happy with the hosting packages as well. Good service and are well respected. I have used them myself for registering domains with complete satisfaction. It's worth checking them out. Please Click the ad below!
Hostgator: I use Hostgator for some of my server needs. I pay around $17 a month and can have a unlimited number of websites. Service has been excellent, and I have absolutely no complaints.
It's okay to use FREE WordPress themes but I really like StudioPress Themes and purchased themes from them that I have really happy with. The forum group is really helpful and the themes are excellent.
Aweber: It's important to stay in touch with everyone and Aweber's email marketing system is one of the absolute best. I use it and love it.