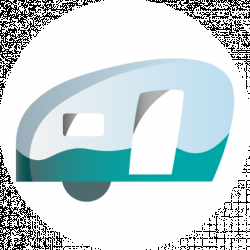 Latest posts by Roaming RV Team
(see all)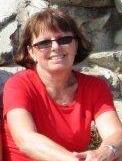 Very recently I was interviewed by a CBC radio announcer on the RV Lifestyle and we talked about many things that included types of RVs, budgets, home base options, costs of RVs and the RV lifestyle as well as many other things related to full-time RVing for Canadians. Her initial focus when she first contacted me was budgets for full-time RVing. During the interview we spoke for approximately 15 to 20 minutes and I hoped at the end of our session that she would have a fairly good understanding of Canadian full-time RVers and what challenges they face compared to our American neighbours.




Most Full-time RVers are not Rich
When asked by her as to what the cost of our fifth wheel was I did not discuss the price we paid.  What I explained to her was that it's not about the RVs we travel and live in – it's about the journey.  It really doesn't matter whether you pay $20,000 or half a million – you purchase the RV that fits your needs and your budget. It's no different than when we purchase a stationery home – what do you need and want and what is your budget?
It comes down to why do we want to live in an RV?
My dream of full-timing is to have the flexibility of traveling whenever and wherever we choose and at the same time not have to live out of a suitcase.  It is so nice to have your home with you – with all the necessary items that makes your life more comfortable. You get to sleep in your own bed each night, have a fridge filled with food you like and your clothes are hung up in a closet, not getting wrinkled in a suitcase.
That's only part of it. The next thing is having the ability to have a different front yard every day or as many times as you like. Traveling in an RV exploring everywhere we wish to travel to is so liberating. A few years ago I was on the road for close to a year and one small thing I loved was discovering the different grocery stores in each region and learning about their popular foods. Another was traveling down a road with no set plans and just being open to what we find.
Not all Canadian RVers live in Buses
Listening to the show she spoke to another announcer as if most Canadian full-time RVers live in 40 foot buses that have been converted into RVs with every amenity known to man including an interview with an RV Sales Rep from Ontario who sold high-end motor homes. Yes, there are definitely Canadians who own motorhome buses and trust me, we drool when we see one. But we don't all have one but her show was interesting and my 20 minute interview got knocked down to 20 seconds about when you can no longer travel!  That's okay it was fun to do and you will probably enjoy hearing what they have to say.  Just remember there are plenty of other Canadian full-time RVers traveling down the road pulling their fifth wheel or driving their gas powered Class A or Class C and having just as much fun as those in their big buses..
Good information was provided in the interview by both announcers and if you would like to listen 
My 20 seconds of fame!  Happy Travels everyone.
Carol Ann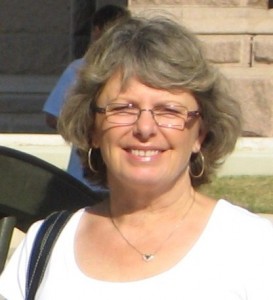 Bio:  A freelance writer/photographer and columnist, Carol Ann has traveled extensively throughout Canada, USA, Mexico, Central America and most recently China. She regularly contributes to a variety of online and print magazines both nationally and internationally. She specializes in travel articles for RVers, seniors and budget travel.




She was a contributing author to the award-winning book `RV Traveling Tales" – Women`s Journey of the Open Road. Her most memorable trip was backpacking and documenting a three month journey throughout Central America with her children.
Websites:      RoamingRV:   http://roamingrv.com
Personal/Business:  Carol Ann Quibell
Column:          http://www.rvwest.com/rv_living
Twitter:  https://twitter.com/RVRoaming
Facebook Pages:  https://www.facebook.com/roamingrv