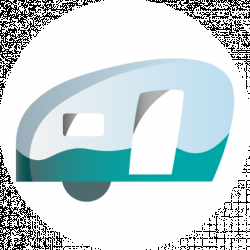 Latest posts by Roaming RV Team
(see all)
66
US Internet Providers create problems for Canadians traveling in the US
I recently received an email from a friend of mine who happens to be a snowbird who goes south every winter.  Over the years they have tried everything from satellites to phone jacks to ensure they have internet while traveling through the US. It always seems to be a challenge and she talks about her most recent problems they encountered with Verizon. Have a read and if you can add anything to this please let me know.
Nita wrote:
Many Canadians have signed up with the US Internet Provider – Verizon for internet and phones in the states, myself included. I have had  what they call a jet pack for internet.
Four years ago, I got a 2 year contract with Verizon to have internet using a jet pack,  (internet stick). When we headed north each spring I was able to suspend my account for 180 days each year, with the understanding it would extend my contract. I was good with this and that is why my 2 year contract was really 4 years.
US Internet Provider – Verizon has changed their internet contact policies
Well this year I upgraded my jet pack and signed a new 2 year contract, I also got a two year contract on a smart phone, with data, unlimited US calling, and 1 cent a minute long distance to Canada. That was the the real selling point, I was a very happy camper.
On April 6th I suspended my account for the first 90 days and only got 14 days. I spent the next two hrs on the phone tryng to get them to adhere to what I was told when I made my purchase of the jetpack and a smart phone just two weeks before that. I was now told that they were now doing it on a rolling period, and I would have to pay the 50.00 per month for the Internet, so that was $200.00 then July  I could suspend it for 3 months.
They offered nothing but the flat contract fee of $50.00 per month, I even spoke to a  supervisor, I then asked if I could buy out my contract, yes I could !!! For $170.00 and not have to have a  contract, for internet next year because I own my equipment, so that is what I did, no my phone, which I love. Will have the same issue next year so I will do the same thing with it before I leave next year.
Word  of warning  No longer can we suspend our accounts for the time we are not in the United States. I said to the supervisor you will have some VERY upset Canadians she said we already do.
But on a better note, I took my Verizon smart phone to a wireless talk in Penticton, and they took out the Verizon sim card  (the phone was already unlocked) and now with a Canadian provider I can use the same phone in both countries, great news, sorta, because it is Verizon it only works with Rogers, no service in a lot of places. Something I will work on next year,
There always seems to be issues that Canadians face when trying to ensure they have internet service and economical cell phone coverage.  This is just the latest I have heard about. I would really like to know what internet providers others are using and how good are they. Either comment below or send me an email to carolann@roamingrv.com and put INTERNET PROVIDERS in the subject line.  
Happy travels,
Carol Ann
Click on the photo of this Portable Satellite Antenna from Camping World. 
At 40% smaller than the Carryout, this compact, fully automatic satellite antenna is the smallest of its kind on the market and perfect for RVing, camping, tailgating and more! Carryout G2 is compatible with DISH (SD & HD), DIRECTV (SD) and Bell TV (SD & HD), and works with a wide variety of receivers. Equipped with two coax ports, the G2 supports two receivers so you can watch different programming from the same satellite on 2 TVs at once. Plugs into a standard 12V outlet in your vehicle (12V power RV converter to 110V sold separately). The Carryout G2 also offers the unique ability to convert to a roof mount antenna for stationary use.