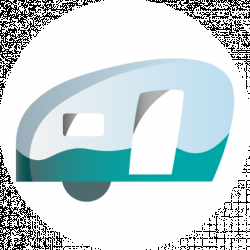 Latest posts by Roaming RV Team
(see all)
87
RV Roadside Assistance
Hi everyone,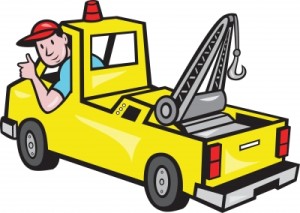 Roadside assistance for RVers is important – even if you never have to use it. Having an insurance policy even just gives you peace of mind. First of all I have to say I have been a CAA member for 25+ years but am really questioning whether I should continue with it for our RV Roadside coverage. Some of the people I have been speaking with say that Good Sam Roadside Assistance is excellent so I thought maybe I should do some comparisons and see which company provides better or more service for RV coverage.
CAA Basic does not cover RVs
First of all CAA Basic plan doesn't cover RVs so we have to go to the CAA Plus Plan which costs $124.20 CAD (remember I am in Canada) I just picked some of the main points for comparison sake but if you go with either company make sure you research them thoroughly to ensure you get the coverage you need.
CAA Plus (in BC it's BCAA)
Number of Emergency Roadside Calls 6 Tow Up to 160 kms free or to nearest garage Deliver Gas Free – up to 10L Locksmith Up to $100 Roadtrip Interruption Up to $500 RV Coverage Optional for additional $19.05 Additional Associate Membership Pricing $88
BCAA(as per their Website)
Policy features
Coverage anywhere in Canada and continental U.S. Replacement Cost Coverage on units that are ten years old or newer (in the event of a total loss and you've insured to 80% or more of its replacement value). Emergency Vacation Expense Allowance: includes towing and storage to a maximum of $150 per day, and $1500 in total, so your vacation can continue uninterrupted. Automatic coverage for a newly acquired RV: if you sell your current RV and buy a new one, your new RV is covered up to 30 days. 24-hour emergency claims service.
Good Sam Standard Package for $79.95 (US) per year
RV coverage Included Spouse and dependent children Included RV Mobile Mechanical Dispatch Included Unlimited Distance Towing to the Nearest Service Center (US & Canada) Included Trip Interruption Service $1500
Good Sam (as per their website) ~ Every Vehicle Covered Under One Plan
With Good Sam Roadside Assistance, you are protected while driving all your owned RV and all your autos with one simple plan. It's easy to get the help you need, by a provider you can trust. You're covered while driving the following: 1 Recreational Vehicle (RVs): Self-contained Motorhomes Fifth Wheels, Travel Trailers and Toy Haulers Pop-up Camping Trailers Non-Recreational Vehicles: Cars Vans Pick-ups, SUVs Boat Trailers Motorcycles Your Family Is Covered, Too ~ Everyone in your family, including your spouse, domestic partner and dependent children under 25, are automatically included in your plan-at no additional cost. Friends of ours have used Good Sam for their RV coverage and were extremely happy with the service they received.
Read more about their experience here.
Conclusion on comparison between CAA and Good Sam RV Roadside Assistance
It appears to me that Good Sam basic
offers much mor
e than CAA Plus package for cost as well as benefits. I couldn't find how many tows per year are allowed by Good Sam while CAA Plus provides six tows a year. RV Coverage with CAA costs extra and extra family members cost $88 while Good Sam does not charge for additional family members. I would be interested in hearing what you have to say about this or do you recommend something else for your RV Roadside Assistance?
Happy travels,
Carol Ann