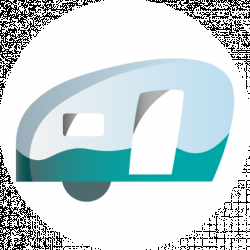 Latest posts by Roaming RV Team
(see all)
Downsizing doesn't have to be difficult.
So, you want to fulfill your dream and hit the road full-time, huh? Great idea! Seeing the country in an RV is a truly magical experience, whether you're an experienced road warrior or a rookie longing to chase the highway's call for the first time. Downsizing your life to fit in an RV can seem like a stressful experience, but it doesn't have to be. If you follow our tips, you'll be organized and set to go in no time! Here are the steps you need to take to downsize your life to live in an RV full-time.
1. Break Down The Process Into Groups
You've accumulated a lot of stuff in the process of living your life, but breaking things into sections will make the sorting and decision-making easier to digest. We recommend categorizing your possession into four groups: clothes and shoes, kitchen and household items, office items and important documents, and garage items and tools.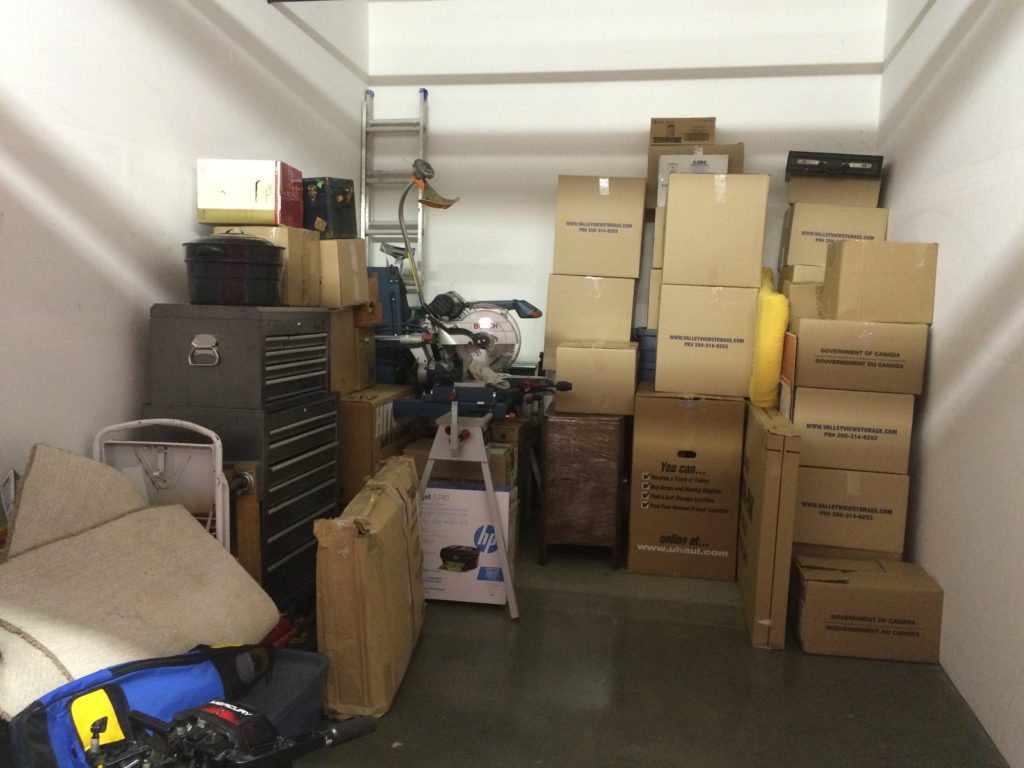 Clothes & Shoes
The nice thing about RV living is that the dress code is simple and casual, so you'll be able to cut down on your wardrobe considerably. Basic casual clothes are the most useful for your purposes, but keep in mind: quality over quantity. Don't pack too many clothes that only work for one set of weather and temperature conditions, diversify your choices to have clothes for every kind of weather, and focus on versatile pieces like coats and pants with zipper-removable legs that can be worn in many different kinds of weather. Donate or sell anything you can; unless you know you'll need it for an event, dressy clothes aren't needed in your RV. Ask family members to hold on to sentimental items like wedding dresses or letterman jackets. Or, if need be, rent a storage unit for the items you just can't separate from.


Kitchen & Household Items
The kitchen is one area you're unfortunately not going to be able to skimp much in preparing for RV living. You're still going to need most of your basic supplies like utensils, measuring items, food prep tools and the like. The key in guiding your downsizing though is focusing on three things: what are the absolute minimum things you need to prepare meals, prioritizing ingredient storage over food storage (you're not likely to have as much fridge space as you did at home), and preparing for cooking outdoors, too. Keeping these three factors in mind, you should be able to strip your arsenal down to the bare necessities while keeping yourself open to take advantage of all that RV living has to offer, like preparing coffee without power and grilling in the great outdoors.
Office Items & Important Documents
This is an area where you'll be able to save a surprising amount of space. Yes, you'll need your electronics (computer, phone, camera, all the cables, etc.), but you can cut back on appliances and paper clutter. The only things you really need physical copies of are insurance records for any pets you might have and your own identification documents. Beyond that, you can and should digitize anything else like photos, business documents, and what have you. Don't have space for a printer? No problem! Many local libraries offer printing services that you can access if you're willing to venture into town.
2. Fitting Your Garage Into A Toolbox
You may have a lot of tools to fix things around your home, but the nice thing about downsizing for RV living is that the RV is your home, and the smaller space will require less upkeep with fewer tools. You'll want your standard mechanic's tools and accompanying bolts, screws and nails, as well as an axe, a bucket and bungee cords to start. After that, it's just choosing the tools and supplies that will keep you prepared for any situation or problem that could arise with your RV.
3. Choose Your Hobbies
When setting your space priorities, don't forget to leave room for a little fun. If you have any easily portable hobbies, choose one or two and make space for them! The point of RV living is to live, so don't leave that out of your thoughts. Some hobbies, like beading and quilting, can also be a great way to connect with other nomads out on the road.
When it comes to downsizing, it's important to consider where the leftover items will go. If you have enough stuff, host a garage sale and put the money towards anything you need for living in the RV full-time.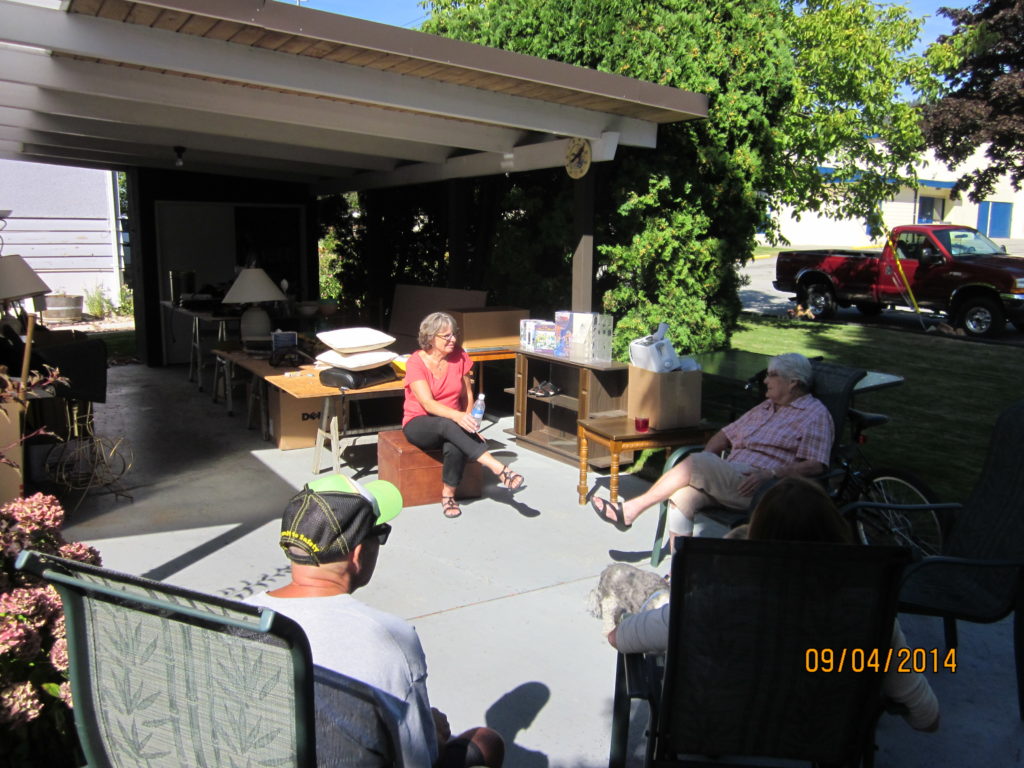 For anything that isn't sold and remains in excellent condition, donate it at your local Goodwill. If you'd rather not deal with any of the above, contract a junk removal service to pick up your leftover items. Just make sure they have a environmental program in place, where they recycle and donate as much of your goods as possible before sending it to the landfill. Leave no extra effort on your behalf!
Get purging and happy RVing!
Thanks to our Guest blogger Haley Kieser
Safe travels,
Carol Ann