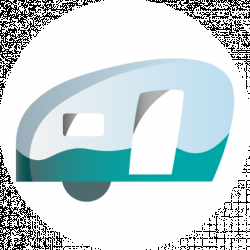 Latest posts by Roaming RV Team
(see all)
75
Updated RV Clubs for Solo RVers
I am constantly asked for the names of clubs that solo RVers can join to meet others and so I have updated my previous list and will continue to add more as I learn of them.
RVingWomen
RVingWomen  – This is a community of women, 18 and older, who travel independently. Some are retired and travel full-time while others are still working and join up on weekend rallies.
If you are new to RV travel you are invited to come to one of their rallies where you can meet other women, see their rigs, and hear how they travel.  There is everything from tents to big motorhomes.  There is a member directory for support.
Baby Boomers
Baby Boomers – This is an RV / camping internet group formed June '06 and intended primarily for baby boomers, empty nesters, winter Texans, etc. located in and around Texas and the hill country. Do you own a motorhome, travel trailer, fifth wheel, bus or popup RV and need to use it more? They do too – thus the reason for forming this new group.
Loners on Wheels
Loners on Wheels – Loners on Wheels is an RV Club of legally single men and women who enjoy traveling, camping, RV caravanning and the lifestyle of singles. This is not a matching making or dating service. Companionship and support is what they're all about. Although love does bloom at times!
Rainbow RV Club
Rainbow RV Club – North America's largest gay and lesbian recreational vehicle camping club.
Wandering Individuals Network – Solo RVers
Wandering Individuals Network – An RV Singles Travel Club.  WIN RV Singles is the premiere RV club for singles. They are an active, adventurous club for single campers and travelers. WIN RV Singles has circuits across the US, Canada, and Mexico and are open to all legally single adult travelers.
         WIN is an active club. With an average of 80 caravans, circuits, and gatherings each year, they provide activities for all single travelers: hiking, biking, sightseeing, kayaking, zip-lining, boat tours, museums, plays, factory tours, and more.
          Everything is planned by the members. WIN provides free or inexpensive camping spots, detailed destination information with GPS coordinates, and experienced hosts who know their way around the RV world. If you're looking for an adventurous singles RV traveling club, then WIN is for you!
Escapees Solos
Escapees Solos – Community is at the heart of our Club. Escapees form enduring connections with other RVers who share their passion for travel, exploration and independence.
Generic Clubs – vehicle specific
Not just for singles but more based on the vehicle you are RVing in.  This is a really good list of RV Clubs but most of them are vehicle specific.  If this is something important to you by all means check it out.
Online Groups for Solo RVers
RVillage
RVVillage – This is a very active online group with sub groups of every category.  I am a member and highly recommend it.
Canada
Explorer RV Club
Explorer RV Club – This is the largest national Canadian RV club for ALL RVers.  Not specific for singles for perfect for Canadians who wish to meet more RVers to potential travel with. It's open to all RVers of all ages and it doesn't matter if you own a tent trailer or a million dollar bus – they believe that all RVers have the same basic needs.
Facebook Groups:
50+ Single RVers Connection – A closed group for SINGLE RVers over 50 in NORTH AMERICA to connect with other RVers. If you would like to join this group, please be in NORTH AMERICA, have a current photo of yourself, an indication that you are SINGLE, and photos of your RV so that they can tell you are a SINGLE RVer! It IS a DATING site….NO one in relationships or Married, no sexually explicit posts. If you're interested in a profile you see, please connect with Private Message. Have fun!
RV Singles – RV Singles is for people who enjoy RVing and happen to be single or flying solo, are widowed and looking to meet other RV singles on the road either just for friends or possibly a little romance. All members are welcome except those who do not welcome other members. We do not discriminate in this group!
Traveling Singles RV & Camping Dating Edition – Dating Site
Other Recommendations
If you are traveling alone and would like a safe place to park overnight then Boondockers Welcome is for you.  Not only will you make new friends but you will sleep soundly knowing you are in a safe place.
GOOD SAM TRAVEL ASSIST: Good Sam Travel Assist only $59.99 for a limited time!
If you have any clubs for Solo RVers you would like listed here please contact me and I'll add them.
Safe travels,
CarolAnn