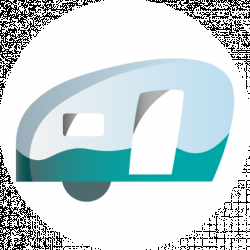 Latest posts by Roaming RV Team
(see all)
59
Dont wait for a life-changing event to happen before…
you live your dream of full-time RVing.
How many of you have had dreams of RVing and tell yourself "someday" we are going to … or someday we are going to travel to … or someday we are going to buy a… and someday we will go south every winter… or someday we will …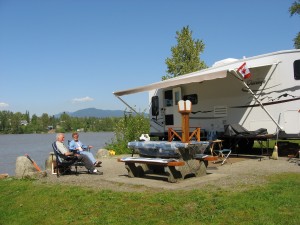 It doesn't matter what your dreams are – they are yours and are important to you. So, when do you plan on fulfilling them – someday? Did you know for some people someday never come? Life seems to get in the way of our dreams and one day we wake up, look around us and realize it's too late.
It could be too late for a number of reasons whether it's poor health, age, finances, family commitments or something else restricting us from fulfilling our dream. So what is stopping you from full-filling your dreams?
Second hand RV
Rather than purchase a second hand RV and start travelling were you waiting to buy a big motorhome someday? Think of all the fun you missed while you waited. That big expensive motorhome may always be out of reach and never possible to have and that used class C you compromised for could end up giving you memories that are unforgettable.
How to make up for a low budget
Living or traveling the RV Lifestyle does not need to be expensive, nor does it have to wait for someday. It's the journey and the experiences encountered while RVing that are important and what creates memories. Not the RV itself. So don't wait – get started living your dream today – waiting for tomorrow may be too late. Boon docking saves money as well as eating at home and not in restaurants. There are hundreds of ways of saying money and not having to live extravagantly.
Get to know each other again
We sometimes fill up our time with doing things where others entertain us – such as going to the movies, a theatre show, or spending time with other people. Yes, it's all important but when the budget is low a game of cards over a picnic table in your favourite campground may surprise you as to how much fun you might have. It doesn't cost anything and it gets communication going between the two of you. Who knows where the discussion may lead.
Five years ago we were full-time RVing (but not traveling a lot) but my husband was not comfortable with the lifestyle. He thought he needed a house, a full-time job to pay for it and all the toys and tools to keep it maintained. Now five years later, we realize time is running out for us – he is getting to an age where he may not be able to get travel insurance, his health may not be as good as we had hoped and he is more fearful of trying new adventures. It will be a waste of five years if we don't get to travel and explore where we always have talked about. It's time to sell the house! Don't give up on your dream of full-time RVing too – you may never get the chance.
I would love to hear about your dreams, what they are and have you been able to full-fill them.
Until next time,
Carol Ann