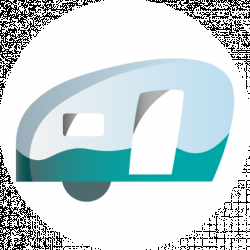 Latest posts by Roaming RV Team
(see all)
21
Its here!

The 2020 very popular Good Sam Guide and Campground Directory.

The Good Sam Guide Series is the only print edition of RV parks and campgrounds in North America.
This is one of the most popular guides and many RVers love it – including me.
The 2020 Good Sam Guide Series features an exclusive, expert rating system for privately owned parks, with all evaluations completed in person by consultants in the field during the past 12 months. 
There's detailed park listings plus – and I like this – Good Sam Discount locations.  Plus included are hundreds of dollars in Camping World Coupons.
 The articles describe some of the best places for outdoor adventures and information on hunting, fishing and boating for each state and province.
The 2020 Good Sam Guide Series is a must-have travel resource for RVers!
This is the only North American print directory of RV Parks and campgrounds with 12000+ locations listed in both the United States and Canada.
This travel savings guide is a must to have for absolutely anyone who RVs, camps or is even thinking about it.
Save hundreds of dollars on accessories and gear at Camping World, Gander Outdoors & Overton's including the Double Your Discount camping coupon, along with RV park information, RV travel lifestyle articles and much more.
Here's what you will find inside..
Essential up-to-date information on 12,101 campgrounds, RV parks and services including 2,433 Good Sam RV Parks & Campground
400,000+ campground, rating and map updates
Save over $500 with Outdoor Busters at Camping World, Gander Outdoors and Overton's retail locations nationwide
Snowbird Destinations, Road to Adventures and Family Camping ideas and advice
All private parks evaluated using Good Sam's trusted 10/10/10 Rating System
Points of Interest, Big Rig, Internet and pet information
GPS coordinates and addresses
User-friendly, full-color state and provincial maps
Plus MUCH MORE!