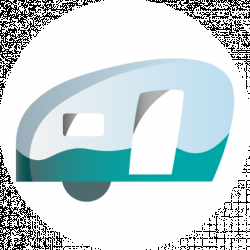 Latest posts by Roaming RV Team
(see all)
18
It's that time of the year to be thinking of RV jobs for the summer.  
I did a search and some of the jobs I found are listed below.  I've separated them into types of jobs rather than locations. 
These are just some of the RV Jobs listed.  I am NOT affiliated with these job search engines but they are awesome resources. WOWjobs; Indeed;WorkBC; NUEVO.
Do a google or yahoo search using the words campground jobs in the province or territory you wish to work in.  In just a few minutes I found lots of listings.  
Campground Manager Positions
Lindsay Agricultural Society

–

Lindsay, Ontario
---
Are you looking for an exciting opportunity to manage a brand-new campground through development and into the start-up years? The Lindsay Agricultural Society is building a greenfield campground at the Lindsay Exhibition Grounds and is looking for the high energy leader to oversee the construction and launch of "KOA Kawarthas/Lindsay".
The Campground Manager is responsible for the daily planning, management, and filling a primary leadership role on the campground. Responsibilities will include registration, retail, other income items, physical plant, related financial reporting, and other various duties assigned by the General Manager.
Bow Valley Park Campground

–

Bow Valley Provincial Park, AB
---
Seasonal Campground Managers:
RV Plot provided in the campground you will manage. Limited services provided.
As a campground manager, you will manage and maintain a campground, its facilities, and ensure exceptional visitor experience. Partners/ teams are encouraged.
Salary: $2400.00 per month per person
Start Date: April 27, 2020
End date: Season End (October 2020)
Location: Bow Valley Provincial Park is located approximately 45 minutes west of Calgary on the Trans Canada Hwy . The nearest town is Canmore, located about 20 minutes drive away, while Banff is an additional 15 minutes further west.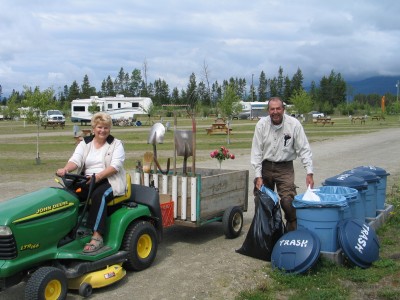 Goldstream Provincial Park – Park Manager
RLC Enterprize Ltd

–

Victoria, BC
---
RLC Parks Services is currently looking for a dynamic multi-dimensional individual to fill the role of Park Manager at Goldstream Provincial Park.

Goldstream Park is home to waterfalls, old growth forest such as Douglas Fir (some more than 600 years old), Garry oak meadows, arbutus, protected flora and fauna, and the Goldstream River salmon run. Facilities include a campground with 173 campsites (gatehouse) and 2 shower buildings, playground, separate group sites (2) and Day visiting area with a Nature House/ Visitor Centre and picnic area. There are many trails for hiking including John Dean, Gowlland Todd and Caleb Pike as areas of responsibility. There is also an RV Sani-station in the campground, service area and RLC Park Head Office building beside the BC Parks office near the group sites.

Experience managing around 10-14 staff along with good customer service skills, ability to multi-task, delegate and solid computer skills are mandatory requirements for this position. Experience working in a campground or park or related experience is preferred but not necessary. The Park Manager will work under the direction of the Operations Manager and work closely with other Administrative Staff. Criminal record check and clean Drivers abstract will be required upon hiring.
Campground Managers (2 Person Team)
Red Deer Lions Campground

–

Red Deer, AB
We are seeking a qualified Campground Management Two Person Team for the 2020 season in Red Deer, Alberta. The successful candidates will maintain property operations by attracting and serving guests, overseeing maintenance of the campground appearance and ensuring we meet or exceed our goals.
This is a contract position that is full time from April 27 to October 1, 2020. The successful applicants are required to provide their own RV/Trailer to stay on site for the employment contract dates.
Kananaskis Country Campgrounds

–

Kananaskis, AB
---
This is a paid position. 
We operate provincial facilities for Alberta Parks in Kananaskis Country and are searching for couples to fill positions as campground managers/hosts. These are temporary summer seasonal positions that are ideally suited to retired couples interested in spending their summers camping in the mountains and promoting enjoyment of the parks.
Main Job Responsibilities:
· ensuring camper registration and collection of fees
· cleaning of sites and washroom facilities
· record keeping of occupancy
· selling firewood
· informing the public of park regulations as needed
There are multiple opportunities and work terms available, starting either mid-May or mid-June and running through September long weekend or later (as late as Thanksgiving weekend).
Campground Groundskeeper
Westcorp Inc.

–

Kelowna, BC
---
Position Summary:
The Campground Groundskeeper position is primarily responsible for performing a wide variety of duties including grounds upkeep, pool and hot tub cleaning and chemical balancing, maintaining washroom and facility cleanliness, and processing campsite reservations, all with a strong focus on exceptional customer service.

This is an exciting summer job with flexible hours from March to September, competitive wages, and an end of season bonus – come join our team!
Evening Camp Host/Security
Duckworth Management Group
– Fort Langley, BC
This job will run from April 15, 2020 to October 16, 2020 – 32 to 40 hours per week
The Evening Camp Host is focused on providing efficient service and creating a memorable experiences for our guests. In this position, you will have a direct impact on the overall experience of our guests by providing an excellent service while ensuring compliance to all camp rules.
This position requires flexibility in shift start and end times.
Park Attendant Martha Creek Provincial Park
West Kootenay Park Management Inc.
– Revelstoke, BC
Salary: $18.00/Hourly
Job Type: Full Time, Seasonal
Start Date: 2020-04-21
Language: English
Minimum Education: High School
Positions Available: 2
NOC Group: Operators and Attendants in Amusement, Recreation and Sport (6671)
NOC Job Title: Attendant, Campground
Revelstoke, British Columbia
Job Description
Are you interested in working in a outdoor setting in a beautiful povincial park? If you are an outdoors, people oriented person who can work in a team setting and independently, we may have a vacancy that is of interest to you. 
Campground Host/Caretaker – Saskatchewan
The Town of Grenfell is seeking an energetic and self-motivated host for the Grenfell Recreational Park Campground.
This is the ideal position for someone who has a passion for interacting with the public, values problem resolution and enjoys working in the outdoors. Accountable to the Chief Administrative Officer, the host(s) will ensure the safe, effective and efficient supervision of the 49-site campground June through August.
A campsite will be provided in the campground free of charge for those wishing to host onsite (you must supply your own RV).