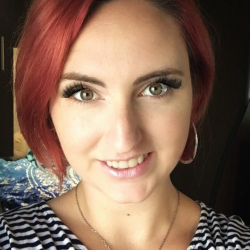 Latest posts by Jessica Lauren Vine
(see all)
83
If you aren't one of the 11 million households in the US that own an RV, renting recreational vehicles could be your ticket to a magical camping trip. You might be wondering, "How much is it to rent an RV?" and could even wonder if it's worth it to rent an RV.
I have so many memories of RV trips, both as a kid and an adult. We even lived full time in an RV when I was a kid for about seven years, and then I took my family on the road for a little over two years. That's not for everyone, but I think it's definitely worth it to give RV rental a shot so you can experience this unique way of enjoying a new location. You never know, it might spark your desire to hit the road full time yourself or to buy an RV of your own.
Bottom Line Upfront
The type of RV you want to rent and your location play into how much money you need to put out for your RV rental. Here are some costs for an RV rental in 2022:
2019 class A 36′ bunkhouse – $299 per night
2019 travel trailer 26′ – $120 per night
2019 Winnebago "Minnie Winnie" 20′ – $95 per night
The thing to remember though is that the travel trailer and the class A motorhome can often sleep 7 people. If you go to a hotel, you have to split everyone up because of maximum room occupancy, which would mean a more expensive trip and not being together with everyone.
Determine the Amount of Sleeping Room You Need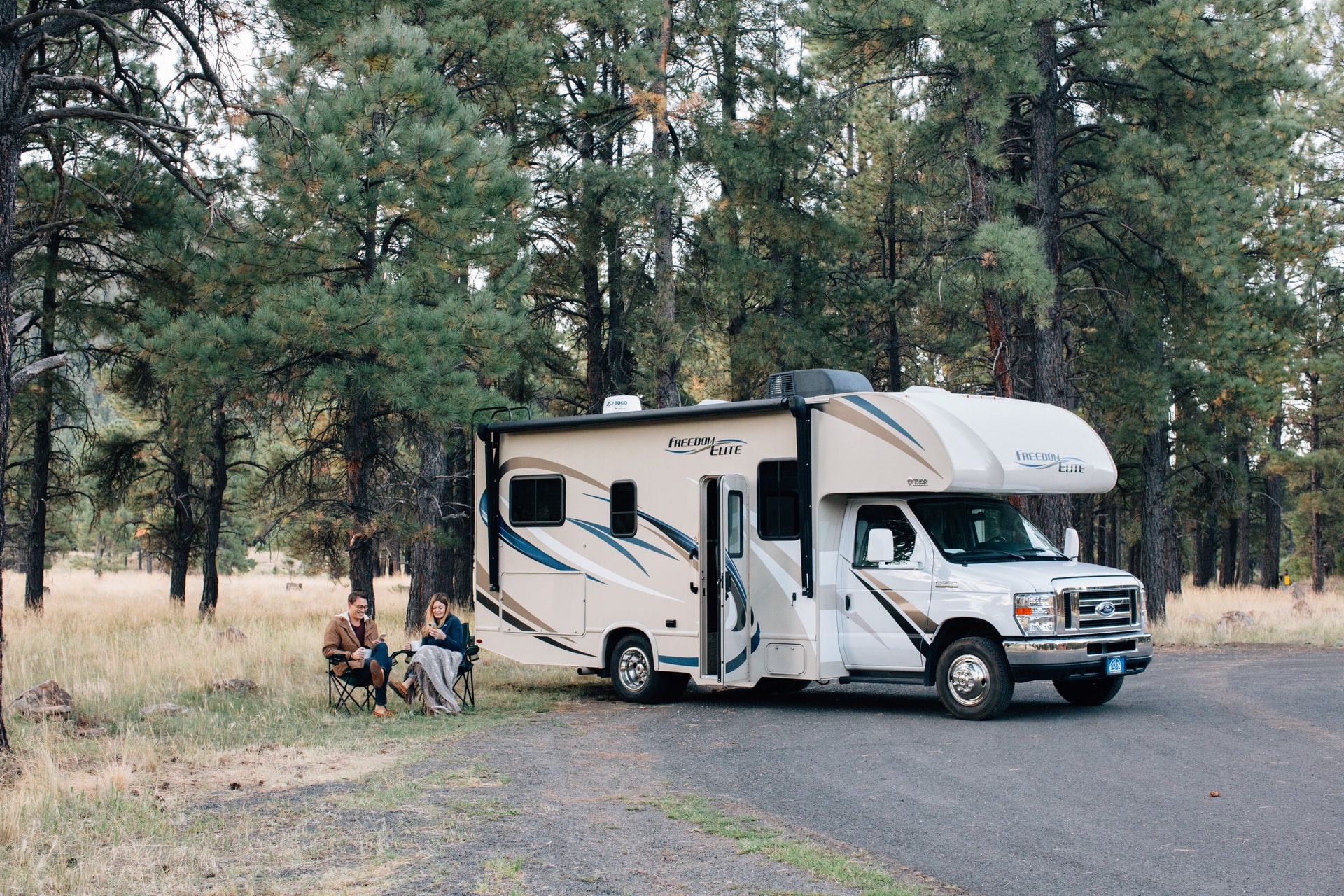 The first thing you need to think about before you start looking at pricing is how many people you want to be able to sleep in the RV. That's not necessarily how many beds the RV has. There are lots of places you can pull out couches, flip tables, let down lifts, and other methods of revealing more sleeping space.
When you go to rent an RV, you might see on a website that it says it sleeps five people. Before thinking that is enough space for your family, you should make sure those sleeping spots are big enough for your specific people. Some sleeping spaces might only fit small children, or they might have teddy bear mattresses on them that wouldn't really cushion a person other than a small child.
You want your RV trip to be as comfortable as possible and things can get really uncomfortable fast without the right sleeping arrangement—trust me. That isn't to say that you need to get the biggest RV if you have a large family. You just have to have the right layout. For instance, we lived in an 18 foot RV for a year while we traveled around America. That wouldn't have been possible if the RV hadn't had the layout it had.
There was a short queen bed at the front where my husband and I slept. There was a jack knife sofa where our oldest slept. My second oldest slept on this little pull out shelf mattress platform above the jackknife sofa. My third oldest slept on the cushions where the table converted to a bed, and our littlest one had a cot we put on the floor next to the jackknife sofa. Obviously, it was a tight fit, but we made it work because of the layout.
Picking the Type of RV You Want to Rent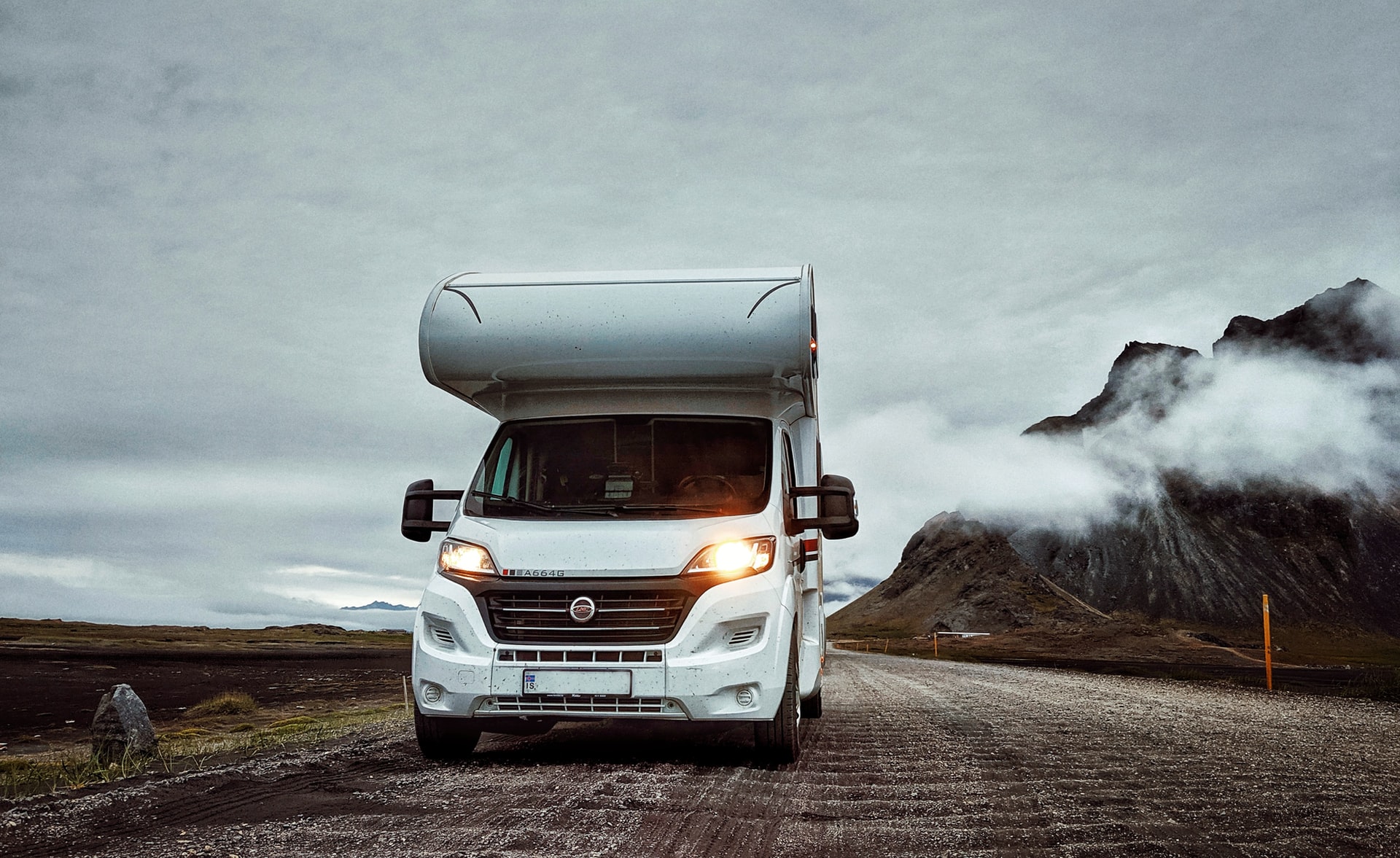 There are different types of RVs you can rent, and depending on the size and how new it is, you could put out a pretty good amount of money. Any RV you rent with a motor will cost you more than a pull-behind RV, aka travel trailer. There is a lot more that can go wrong when you rent an RV with a motor, so it's only normal that they would require you to pay more when you rent it.
If you have a big truck that you can pull an RV with then that is a good option if you want to save money. You could also ask the person renting the RV to pull the RV to the place you want to camp, which can decrease the amount of insurance you pay when you rent the RV. If you don't drive it or pull it, then the insurance portion doesn't look as ugly on the bill.
Class A (the big driveable motorhomes) are one of the most popular options for big families. However, they are also the most expensive. The smaller the RV you can get, the more money you'll save, but you also need to think about the experience. You don't want to jam everyone into a tiny space and hope they keep a good attitude.
Costs You Might Not Think About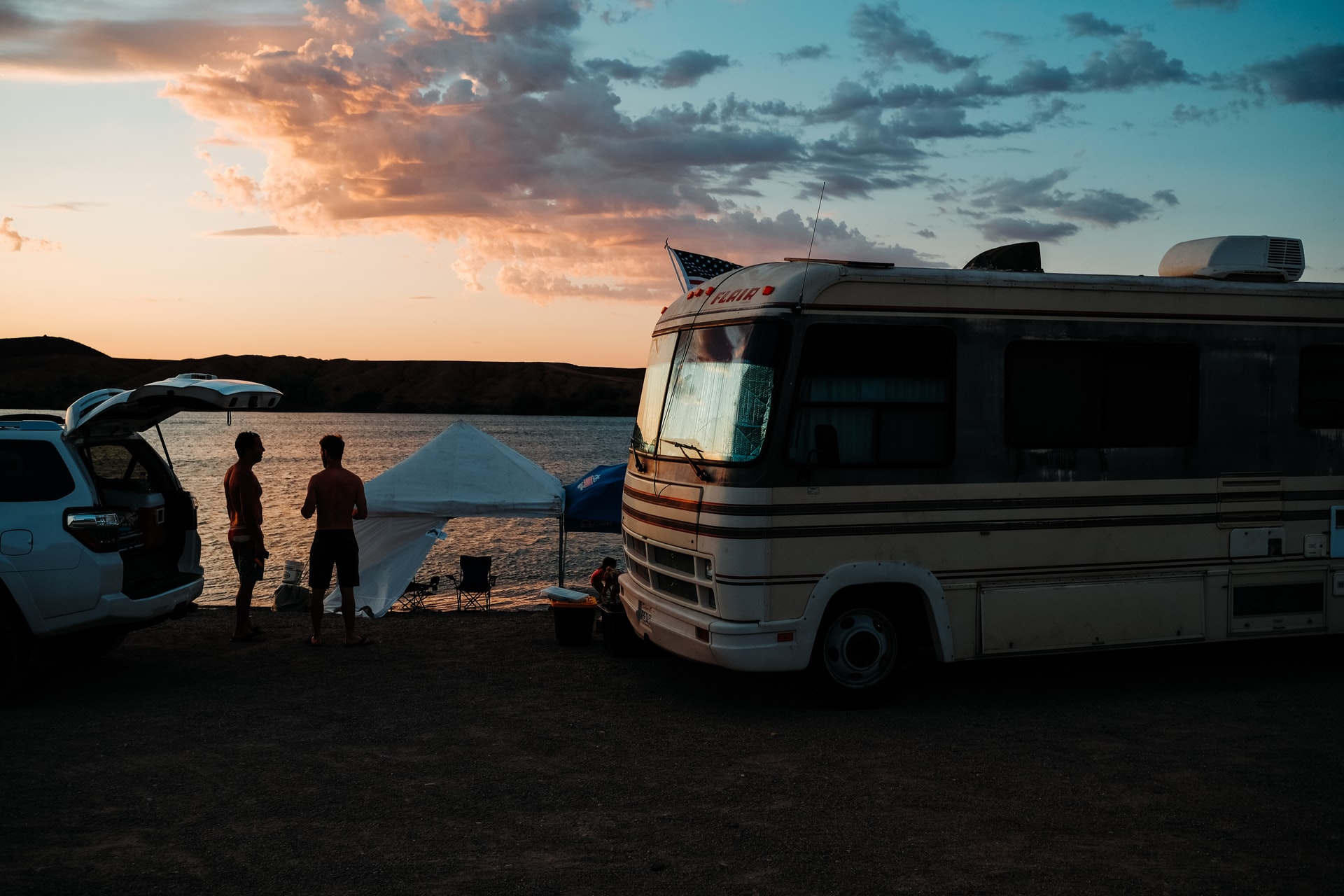 When you look at the price to rent an RV, you might not think that it's too bad. Just paying a few hundred dollars for an amazing time with your family. That sounds like a good deal, right? Well, it might be, but there could be some hidden costs you didn't think about.
Here are some of the common costs you might come up against but didn't think about when you go to rent your RV:
Security deposit (especially if you want to bring pets)
Campground stay costs
Cleaning fees (sometimes owners make these really high to keep the per night rate low)
Fuel
Additional mileage cost
Setup or delivery fees
Trip insurance
RV insurance
You might have thought of some of these—good job! It's not the ones you remembered that hurt you. It's the one you didn't plan for that might bite you in the budget and that's no fun when you're trying to have a great vacation with your family.
Best Budget Options to Rent an RV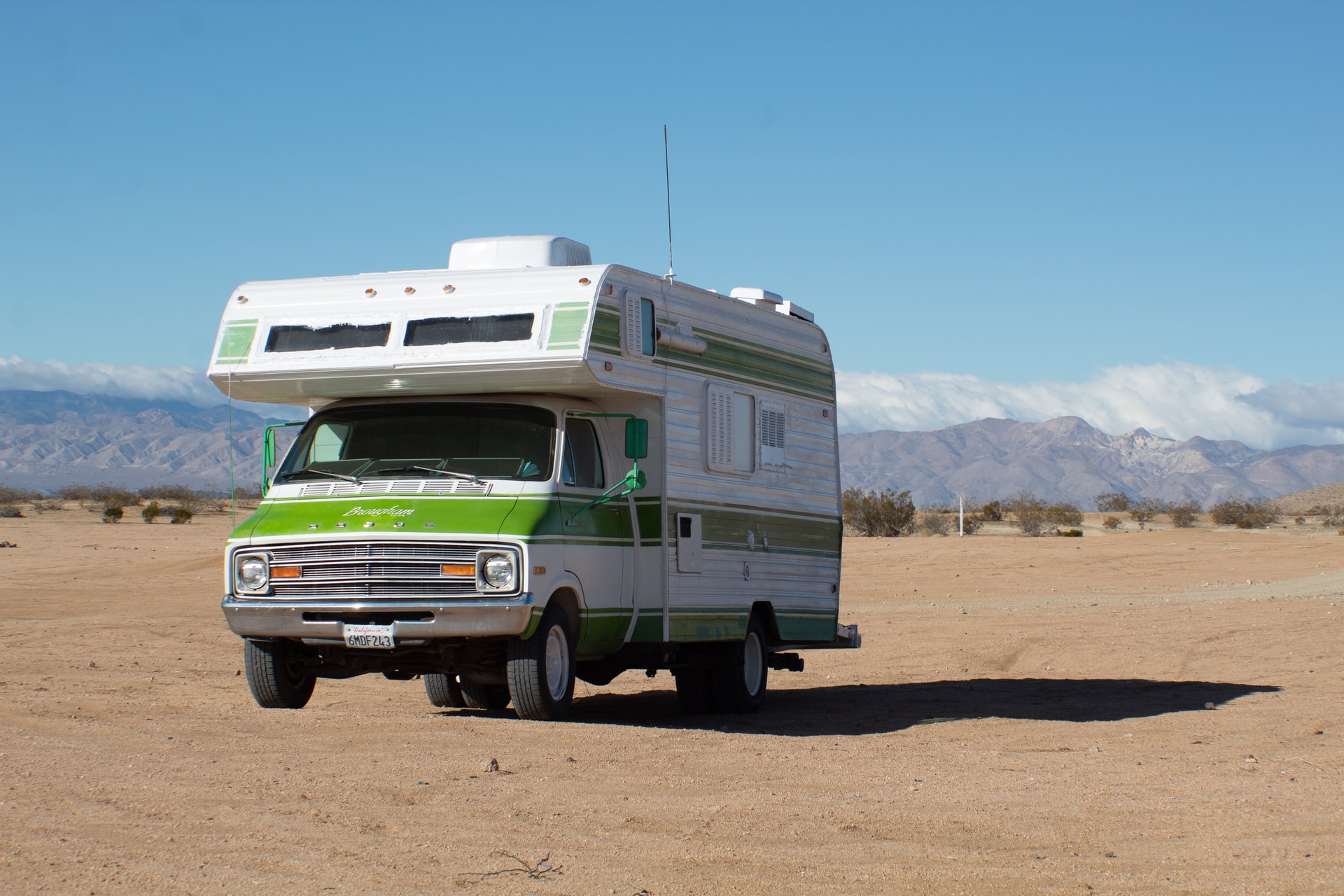 I totally understand being on a tight budget and still having the desire to go hang out in an RV with your family. There are some good budget options that you can find so you can still have your cake and eat it too. Or maybe it's have your s'mores and eat them too?
The cheapest way to rent an RV is to have it set up on-site and never drive it or pull it. Also, the smaller and less luxurious the RV you pick is, the less money you have to pay. You can also find some public land to put your RV on if you want to camp without hookups. Keep in mind that camping without hookups isn't for wimps.
If you've never camped without hookups before, you're in for some surprises, so be ready to experience those.
What to Bring When You Rent an RV
Even if the RV listing you rent says they have everything and you don't have to worry about bringing anything, I'm all for being overprepared. Even having one of the important things you want at the RV missing can make the whole trip terrible.
With that in mind, make sure you add these additional costs into your equation when you think about RV rental pricing.
First aid kit
Snakebite kit
Toothbrushes and toothpaste
Body wash
Shampoo and conditioner
RV holding tank chemicals
Pillows, pillowcases, sheets, and blankets/sleeping bags
Towels
Extra socks and shoes
Bathing suits (if you're going to swim)
Nail clippers
Hairbrush and hairdryer
Laundry hamper
Gloves
Sunglasses
Can opener
Measuring cups
Mop and broom
Toys
Extra bulbs and fuses
Tire gauge, pump, and patches
Cell phone battery charger packs
You may add some other things to the list yourself. I'd recommend making a physical sheet and checking everything you want to take with you off the list. It can be frustrating to get to your campsite and have to run out miles to pick something up from the store.
You might even say, why would I add these things into the cost? I'm going to have body wash and shampoo already. Yes, you should have that already but it's not unlikely that you'll forget these things in the RV when you leave, so just plan on factoring those into your budget for the RV trip instead of thinking it will be normal everyday use.
How Much Does It Cost to Rent an RV? Frequently Asked Questions
Before you hit the road in your RV rental, you likely have some questions. These frequently asked questions about RV rentals will help you avoid unexpected situations.
Question: Where can you rent RVs?
Answer: There are quite a few RV rental options that make it easy to book an RV for your big trip. Some of the most popular ones are RV Share, Outdoorsy, and Good Sam.
Question: How much is RV rental insurance?
Answer: Depending on the type of RV you rent, RV rental insurance can cost you anywhere from $15 and up. The better driving record you have, the better your insurance rate will be so you might want to see who in your party has the best driving record and let that person drive the RV.
Question: Is renting a motorhome worth it?
Answer: Since motorhomes are probably the most expensive RVs that you'll rent, you might question whether or not it is worth the cost to rent them. In my opinion, if you're going to go on an RV trip, it's best to rent what you want. Motorhomes are usually more luxurious than travel trailers and I'd say that renting them is definitely worth it if you can fit them into your budget.
Question: Can you rent an RV with a regular license?
Answer: Yes, you can rent an RV with a regular license. Yes, you can even drive a big motorhome without having an endorsement or a license like a CDL. CDL stands for commercial driver's license, so you do not need one to drive an RV rental.
Conclusion – Cost of Hitting the Road in an RV Rental
When you look at how much money you'd put out to rent a hotel room, you will see RV rental is very comparable to or even less expensive than renting a hotel room. That is especially true if you want to stay at a resort that tacks on extra fees for internet and other amenities.
Renting an RV could cost you anywhere from $95 per night for a small RV or even $300 per night or more for a more luxurious RV. However, keep in mind that the memories that you would create are priceless. If you bought an RV instead of renting it, owning an RV will cost you much money and keep your money tied up in loans, maintenance, and other issues that often arise when you own RVs.
If you want to learn more about RV classes so you can choose which RV to rent, then check out our article on RV classes.