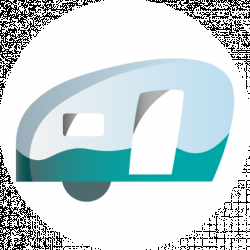 Latest posts by Roaming RV Team
(see all)
The following is from an email I received from Julie who is thinking of RVing full-time and is looking for information on workamping.  I receive quite a few emails from RVers and those are seeking information and have decided to share them with you and get even more input.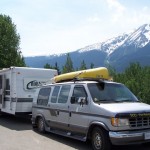 Question:  Hi, I am thinking of buying a small camper van and hitting the road for at least one summer, and seeing if this is something I want to do full time. I have been Rving for the past couple of years, and love the road. I need help getting started about RVing in Canada, and working on the road, workamping sounds great to me. How do I get started and are there jobs for Canadians in Canada while Rving, and a network I can join so as not to RV alone.
My response:   Thanks for your email and I will do my best to answer your questions. I am always happy to connect with others interested in full timing. Yes it is possible for Canadians to find RV jobs and there are many networks you can connect with. There is absolutely no reason to be completely alone. Here's a link to one of my sites http://www.roamingrv.com and you should have some of your questions answered there.
Here are some specific links to posts that may help you. http://roamingrv.com/category/solo-travel/ and http://roamingrv.com/category/canadian-workamping/
That should get you started. Would you mind if I posted your question on my forum and have other RVers respond with their suggestions?
#####
She agreed and now I am putting her question out to to the rest of you.   The following are just a sampling of resources that may provide job opportunities and information.
 What are your suggestions or thoughts and how can we help her meet her goal of becoming a full-time RVer in Canada?

PS:  Here's even more information on Full-time RVing.