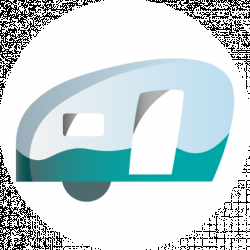 Latest posts by Roaming RV Team
(see all)
 The following is an email I received from Vicki who is interested in learning more about women assisting with the driving of the RV.  My response follows and I would love to hear from you – comment at the bottom. Thanks.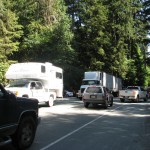 Question:  We are thinking of selling our home and becoming full time Rv-ers in 2 years when my husband retires. My question is do you have a motor home or fifth wheel and are you able to help with driving if it is a fifth wheel?
Thank you
Vicki
My response:  
Hi Vicki,
Thanks for your email.  Your plans sound exciting and I wish you well with them.  As to your question regarding helping with the driving the answer is yes I can help with both a motorhome or fifth wheel.  I am fortunate to have an air brake ticket so can even drive those big fancy ones with an air system.
If you are unsure of yourself, why not take a couple of driving lessons with an RV or when you do get your RV do it then.  There are plenty of women who can drive or help with the driving and they are very good at it.
I think it's important that everyone be able to do the driving – what happens if it's an emergency and your husband is unable to drive?  Friends of mine (many years ago) were in the states and he injured himself and could not get out of bed for 5 days.  She couldn't drive their motorhome because it was a standard and there they sat!  When they got home a few months later she signed up for some lessons and now feels confident in her ability to drive.
Would you have any objections to my posting your question on my website with a response?  There are many women who are asking this same question and I think if they knew others had overcome their own fears more would try at least. Please let me know.
Thanks again for your email.

So, what do you have to add to this?  How many women out there do all of the driving, share the driving or do not drive at all. I would be interested in learning more about this.  Please comment at the bottom of this post.