84
I have traveled in RVs from both Jayco and Winnebago, and there are some noticeable differences between these two brands.
For me, Jayco offers better affordability, while Winnebago RVs always feel more luxurious inside. I wanted to write this Jayco vs Winnebago brand comparison to help anyone considering buying a new RV from these popular North American manufacturers.
So, let's take an in-depth look into how Jayco and Winnebago compare.
Bottom Line Up Front – I think that Winnebago is the better RV brand, mainly because they provide a luxurious interior and manufacturing that is hard to beat. While Jayco has its plus points, including generally being more affordable, Winnebago offers much more. If you have the money to spare for a quality Winnebago motorhome, I think the investment is definitely worth it in the long term.
Main Differences Between Jayco vs Winnebago
The main differences between Jayco and Winnebago are:
Jayco generally offers cheaper motorhomes, whereas Winnebago is a more expensive brand.
Winnebago RVs are more luxurious, whereas Jayco RVs don't feel as extravagant.
Jayco builds its RVs with the environment in mind, whereas I don't think Winnebago is as environmentally conscious.
Winnebago offers a three-year warranty on their RVs, whereas Jayco offers a two-year warranty.
Winnebago RVs have more durability, while I think Jayco motorhomes are built with cheaper materials.
Exploring Jayco and Winnebago – Features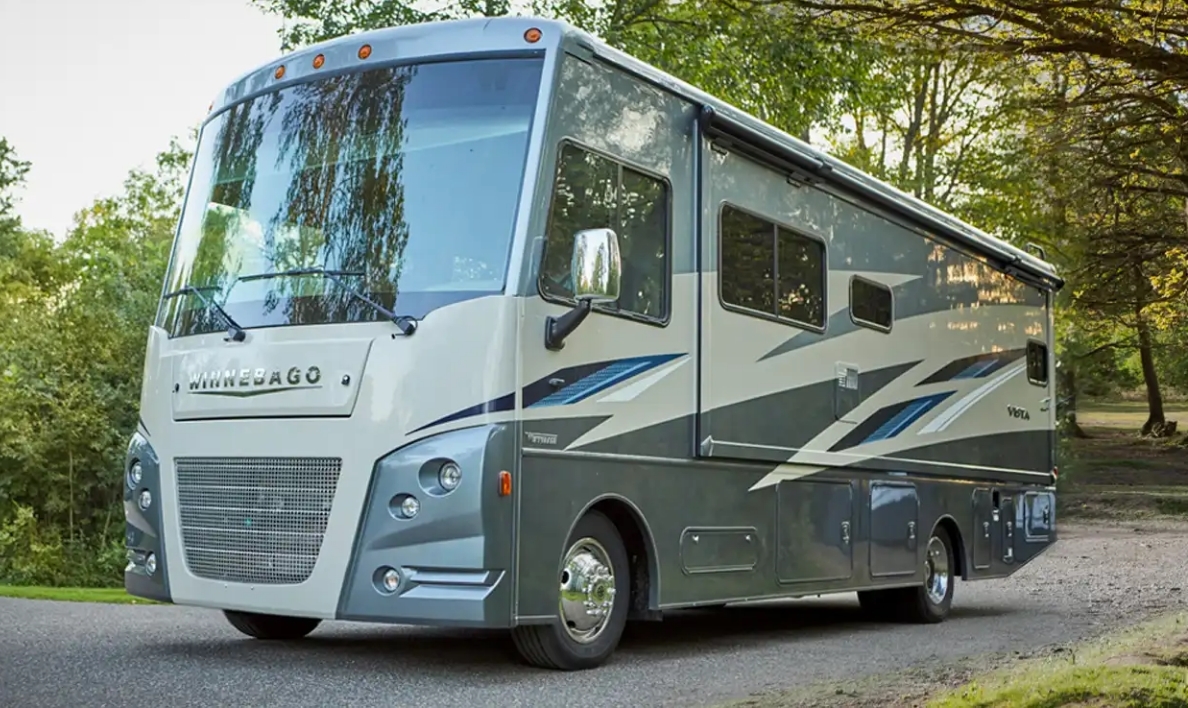 Both Jayco and Winnebago have a long history, and I have used RVs from both brands. So, I have good experience of how these two brands perform. I will take you through the key features of Jayco and Winnebago RVs.
Quality and Durability
I haven't had many issues with either Jayco or Winnebago RVs; however, I do think that Winnebago provides slightly better quality.
I've found that Winnebago's materials, mainly stainless steel, wood, aluminum, and fiberglass., are better suited to creating a durable RV. I don't think that Jayco RVs are poorly constructed, but I prefer the quality feel of a Winnebago.
I'll explore these two brands' costs later, but Jayco tends to be cheaper. As someone who has owned many types of RVs over the years, I find that cheaper manufacturers have to make cost-cutting measures somewhere, and this generally means using less durable materials that won't have the same durability.
However, something that I think is an excellent addition to some Jayco RVs is Climate Shield. This is a weather protection system that consists of:
G20 tint windows to keep your RV cooler in hot conditions
Heated underbelly to prevent tanks from freezing
Double layer of fiberglass to help in cold conditions
Radiant barrier insulation to maintain a consistent interior temperature
This is a good addition to many Jayco RVs, and I have found it helps in warmer and cooler months to keep a comfortable and consistent temperature.
Floor Plan and Interiors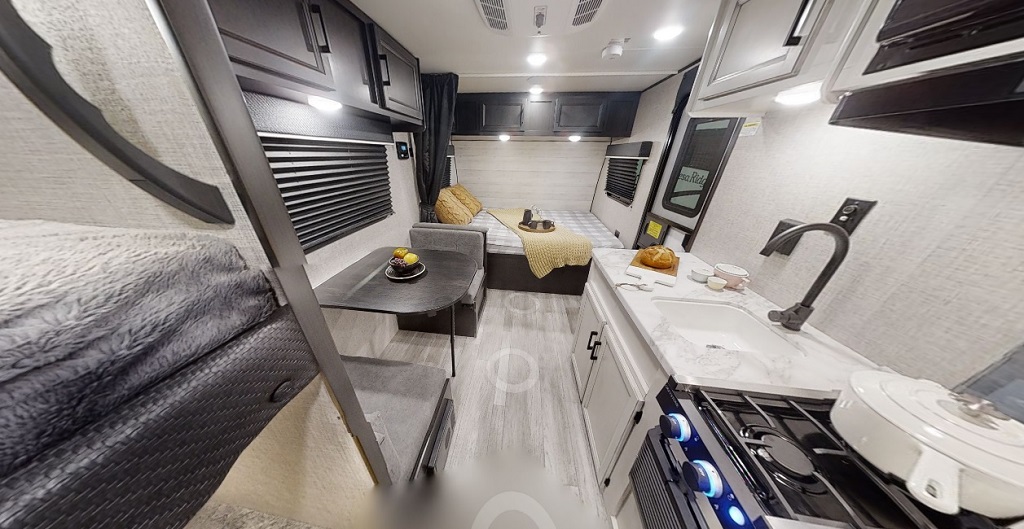 From my own experience, I've found that Jayco offers more floor plans for their RVs and travel trailers than Winnebago.
It depends on the motorhome class you are looking for; however, when I have been trying to decide between buying a Jayco or Winnebago, I find Jayco has more floor plan options.
Even though I think that Jayco provides more varied layouts for an RV, I have also felt that Winnebago is a more luxurious brand. This impacts the price (Winnebago motorhomes generally cost more), but you get an extravagant interior.
So, if you want more floor plan options, I would suggest looking at Jayco; however, for a higher-quality interior, Winnebago wins it for me.
Read also: Comprehensive Guide to RV Classes.
Warranty
I've also found comparing the warranty between two RV brands challenging because there is so much to consider. It wasn't until I started looking to buy an RV of my own that I appreciated how varied the warranty could be between brands and parts of the RV itself.
So, I'm going to keep this part relatively general instead of getting into the nitty-gritty of the Winnebago and Jayco warranties.
I've also found the Jayco warranty to be one of the best on the market; however, it isn't as long as Winnebago's. Jayco has a standard two-year warranty on their RVs; however, depending on the materials inside your RV, they can be covered for a lot longer. For example, Dexter Axles have a 5-year warranty, and Dicor roofing has a 20-year warranty.
You might find the information about warranty periods on Jayco's website useful.
Winnebago offers a three-year warranty/100,000 miles on their RVs, but I advise you to check the warranty period for each RV model, as it can vary.
Affordability
I have found that Winnebago is more expensive than Jayco; however, I think the extra money is often worth it for a better constructed and more durable RV that has added luxury.
Jayco still has a range of expensive RVs, but I think many of their models are better suited to those on a tighter budget.
For example, the most expensive Class A motorhome from Winnebago costs more than Jayco's most costly model. Price isn't always an indication of quality, but in my own experience of driving and sleeping in RVs from both brands, I would prefer to spend the extra money for a higher-quality and luxury Winnebago RV, particularly if I was RV-ing full-time.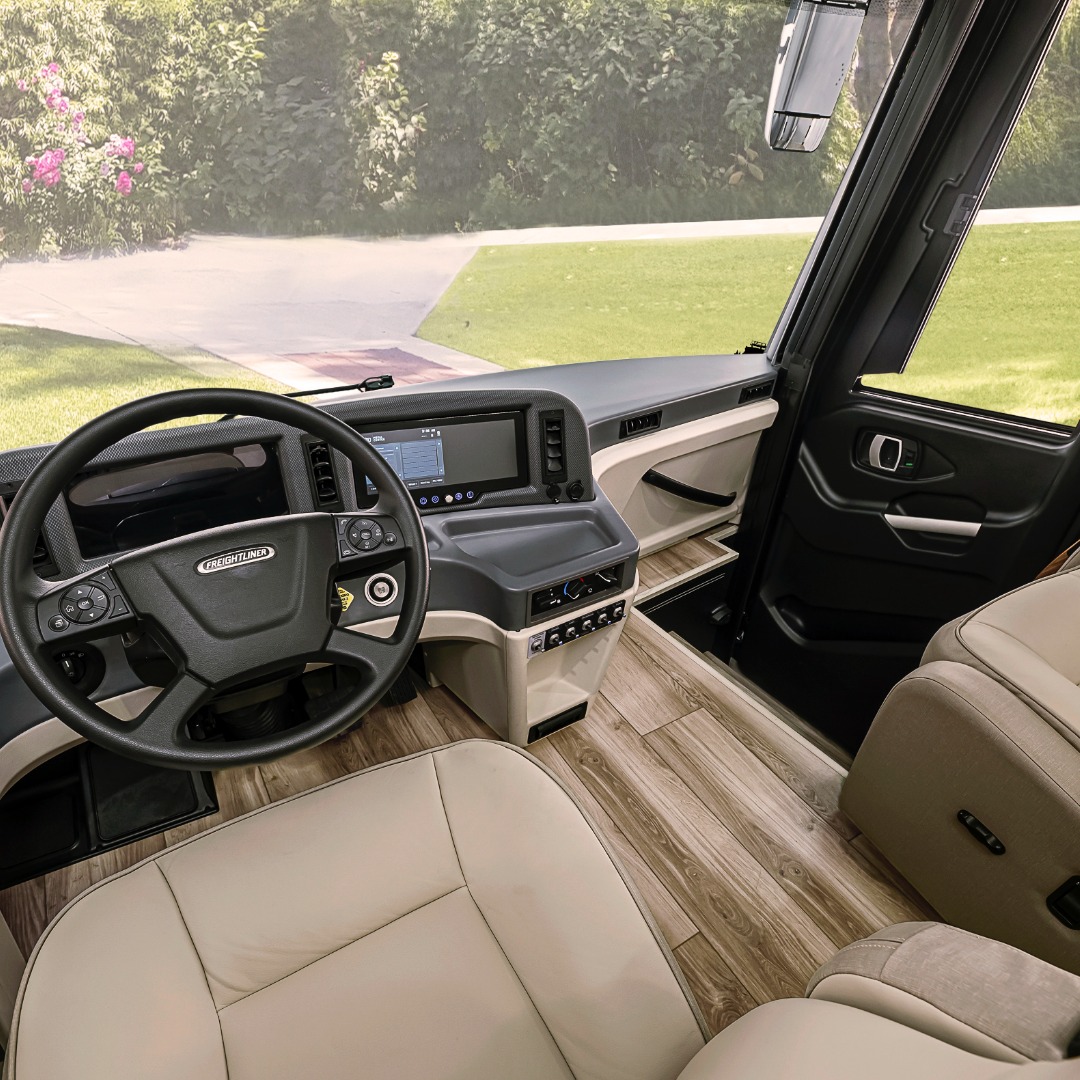 Environmental Sustainability
As someone who travels around many RV destinations, I like to keep myself conscious of the environment. This extends to the products I buy and alterations I make to my motorhome, such as adding solar panels.
So, I try to choose a brand that keeps an eye on the materials it uses for motorhomes and tries to make an effort for the environment. I think that Jayco is better for environmentally sustainability, and they focus on manufacturing eco-friendly RVs and trailers. This includes practices such as sustainable sourcing materials, reducing freshwater use in manufacturing, and building lighter RVs.
It might sound that I am being a bit harsh on Winnebago, as they do make efforts to help protect the environment. For example, I found out that some of their manufacturing facilities have moved towards solar power.
While Winnebago does take steps towards being eco-friendly, I think that Jayco is the better brand for environmental sustainability.
Pros and Cons
Jayco
Pros
Their RVs are built to reduce harm to the environment, which I think is a significant advantage.
Jayco RVs are generally cheaper, so they suit those who want to save some money.
They have many floor plans available for their motorhome range.
Offer a decent two-year warranty period.
Cons
I don't find Jayco RVs luxurious, and they often use cheaper materials.
Their RVs aren't as comfortable for long trips.
Winnebago
Pros
Elegant and luxurious motorhome manufacturer.
These RVs are very comfortable, especially on longer trips.
Winnebago offers a three-year warranty period
I like their overall quality and durability.
Cons
I don't think Winnebago is as environmentally friendly as Jayco
Winnebago RVs cost more money, so they won't suit people on a tighter budget.
Best Jayco and Winnebago RVs
There are a lot of RVs that I love from Jayco and Winnebago, but here are my top motorhomes from these manufacturers.
Jayco Melbourne
I think the best RV from Jayco is Class C Melbourne.
I've been lucky enough to spend some time traveling in the Melbourne with friends, and I love its spacious nature combined with a modern aesthetic. It is strange because when I first set eyes on the Jayco Melbourne, I didn't think it would be particularly big inside, but it feels much more extensive.
Given that I like to travel in RVs with some concern for the environment, the Jayco Melbourne gives you the option of adding solar panels, which is a bonus. Also, it has good fuel efficiency compared to many other motorhomes, and I thought traveling in the Melbourne and driving it was a breeze.
I did find the sleeping area a little small on this motorhome, and it is one of the few criticisms I have about it. I don't think it is a huge deal, and it certainly didn't ruin my trip, but some people might be put off. Also, the towing capacity isn't huge (5000 lbs), but it is a Class C motorhome, after all.
In my experience of sleeping in and driving a few Jayco RVs over the years, the Melbourne stands out for me as the best.
Pros
This RV feels more spacious than it looks.
It is available for a fairly reasonable price.
I enjoyed traveling in the Melbourne RV, and it was easy to drive.
Cons
I thought the sleeping area was on the small side.
Winnebago Forza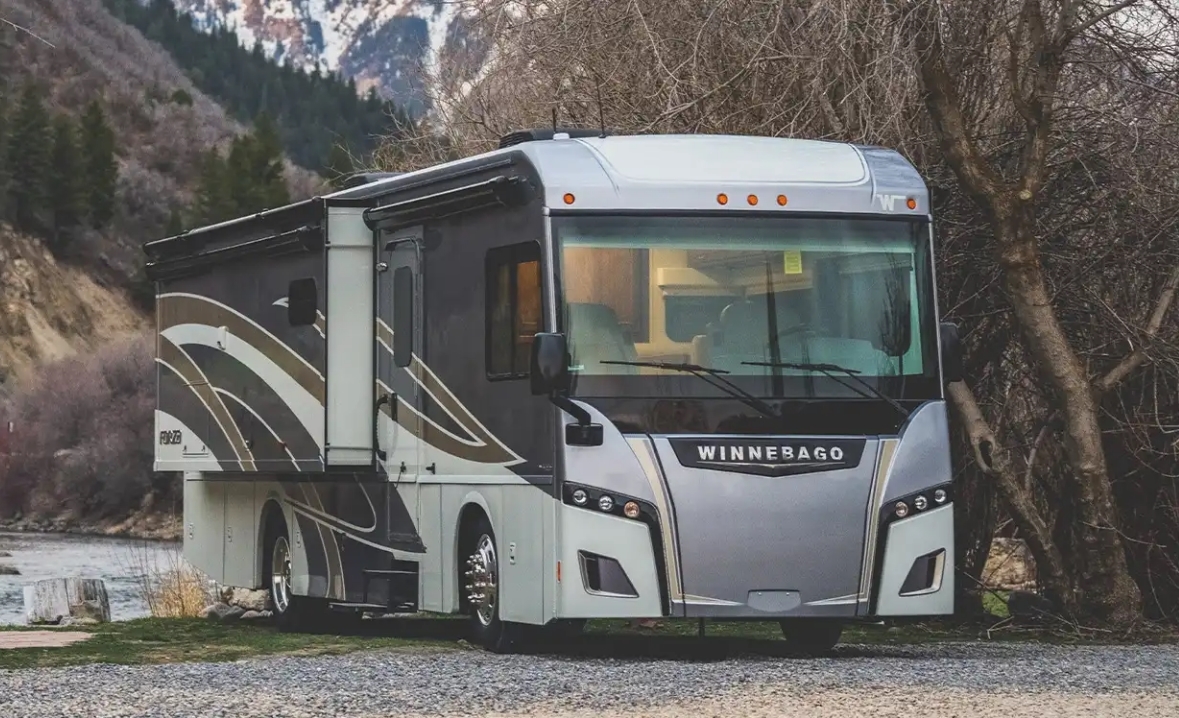 Of all the motorhomes I have ever stayed in throughout my life (and there have been several!), the Winnebago Forza is at the top of my list. Why? It is just a gorgeous RV with a ton of luxury features, although this also ensures a high price tag.
The Forza is a top-of-the-range Class A motorhome that embodies luxury. If you choose this model, you get the choice of five different floor plans, and the whole interior is in keeping with Winnebago's elegant feel. Just about everything in the Winnebago Forza feels like a high-end hotel, from HD TVs to a home theater music system, and I particularly loved the King bed, which was a huge relief after a long day driving around the country.
I do have a few concerns about the eco-friendliness of this motorhome, but I can't deny that it is one of the top Class A RVs on the market. The Forza looks better than some houses I have lived in; that's how beautiful it is inside. However, it will set you back a lot of money, but I think it is worth it if you can afford the cost.
Pros
The most luxurious motorhome I have traveled in.
It has a really elegant and spacious interior
I found the sleeping area excellent and perfect for a good night's sleep.
Cons
This motorhome is pretty expensive, but I think it is worth every penny.
I don't think the Forza is that environmentally friendly.
Are There Any Alternatives?
I have a couple of alternative brands if, for some reason, you aren't too keen on Jayco or Winnebago.
Thor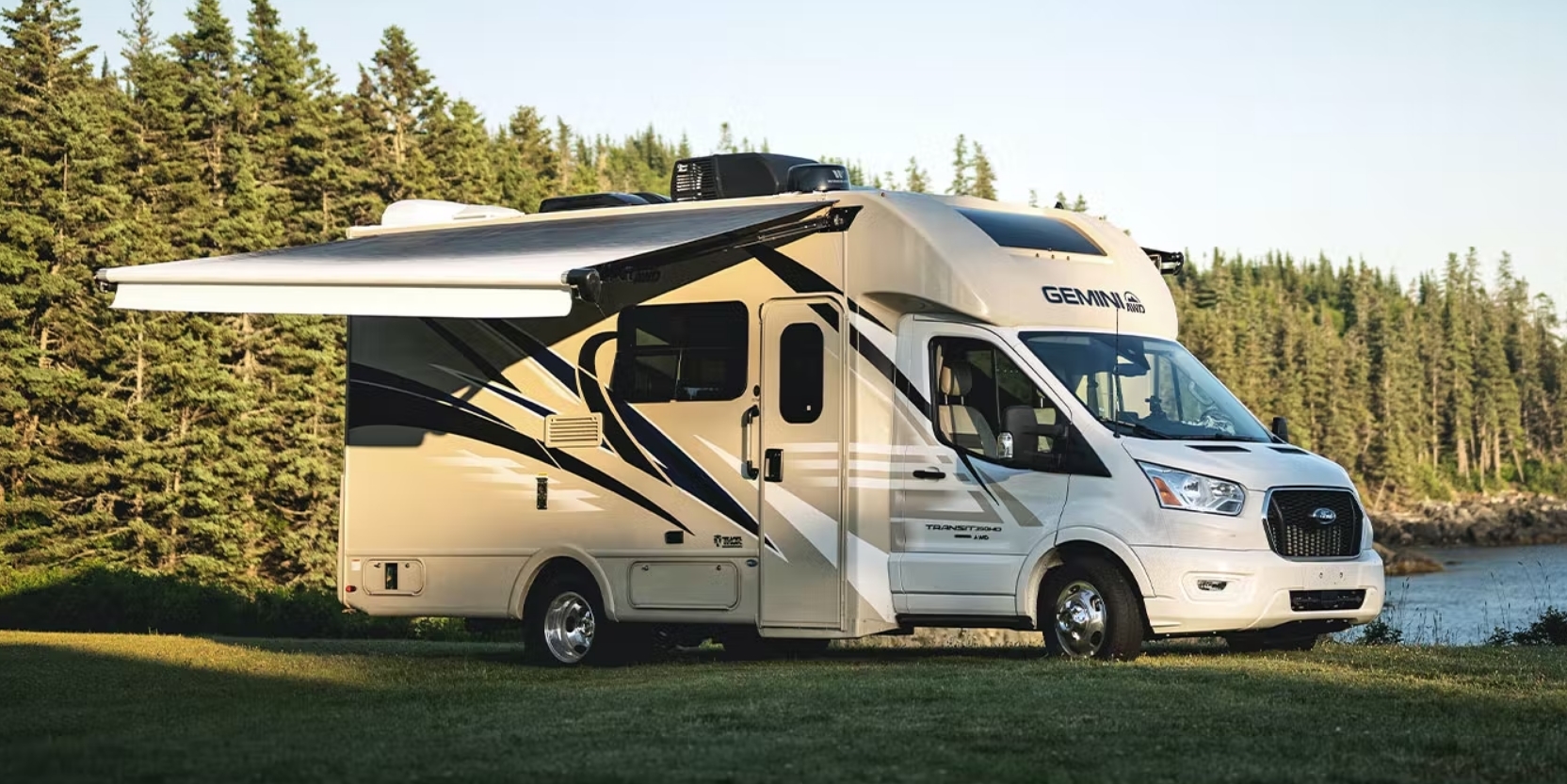 Thor is a well-known motorhome brand, and I have enjoyed traveling in their RVs when I get the chance.
I don't think Thor is as good as Winnebago as the latter provides better durability, luxury, and overall comfort. However, one of the major advantages of Thor is that they are a cheaper brand and more on par with Jayco in their pricing.
Similar to Jayco, I think that Thor has much better floor plans and customizable options for the interior of your new RV. I know some friends who have bought a Thor RV, and they have commented that durability isn't always up there with the best. For example, I found that Thor often uses particle board instead of plywood on the exterior. Particleboard absorbs water, which causes durability issues.
I think that Thor produces good motorhomes, especially if you are on a tighter budget. While they aren't up to the same standard as Winnebago, they are still a solid RV manufacturer, in my opinion.
You can read this Thor vs Winnebago comparison to better understand how this brand performs.
Gulf Stream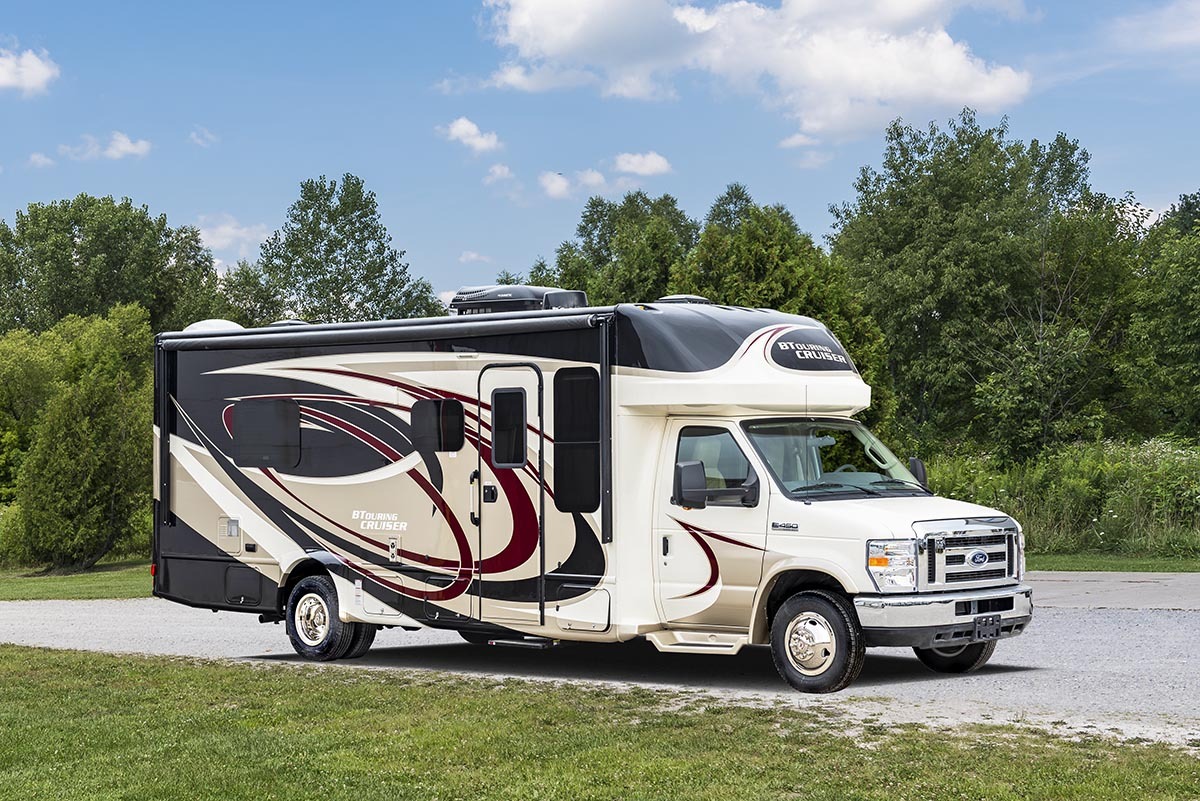 The other alternative brand you can consider is Gulf Stream.
I have only stayed in a couple of Gulf Stream RVs; however, I have extensively researched this brand and found that they are one of the better manufacturers for sustainability. Gulf Stream seems to focus a lot of its efforts on creating more environmentally friendly motorhomes and strives to keep things lightweight, which helps fuel consumption.
One downside of Gulf Stream is that they don't have a vast product range, and their available RVs and trailers are quite limited. While there are numerous floor plans on offer, I was a bit disappointed when I considered looking into buying a Gulf Stream RV.
I don't think Gulf Stream is a bad brand, and I like their focus on sustainability, but their motorhome options aren't as extensive as Jayco or Winnebago.
Frequently Asked Questions
Question: Is Winnebago an expensive brand?
Answer: Compared to Jayco and some other RV brands, Winnebago can seem quite expensive. However, their RV range is of higher quality, and I think that the extra money buys you a more luxurious and durable motorhome.
Question: Is Jayco a good brand?
Answer: Jayco manufactures good RVs, but I think that they are inferior to Winnebago due to using lesser quality materials. However, if you want to save some money and still get a good motorhome, Jayco is worth considering.
Question: What is the most popular Winnebago?
Answer: The most popular Winnebago motorhome is the Winnebago Travato. This is a Class B RV that is affordable and can sleep up to four people. While I think the Winnebago Forza is the creme de la creme of RVs, the Tavarto is a great motorhome for many people who want to experience a comfortable life on the road.
Question: Where are Jayco motorhomes made?
Answer: Jayco has a long history, dating back to the 1960s. Their headquarters are based in Middlebury, Indiana, and a significant part of their workforce is from the Amish community. While some people think Jayco is originally an Australian brand, they formed Jayco Australia Ltd in the 1970s.
Question: Is Jayco an environmentally friendly brand?
Answer: I think that Jayco is one of the most eco-friendly RV manufacturers. They use many sustainable materials when constructing their range of motorhomes, and they have focused on building lighter RVs to promote better fuel economy.
Verdict – I prefer Winnebago, although their motorhomes cost more
I think it is difficult to look past the Winnebago brand.
While I don't think they are as eco-friendly as Jayco in the design and materials used on their motorhomes, I just love their RVs. For me, I want a motorhome that actually feels like a home, and Winnebago is the brand that consistently offers this.
I recognize that Winnebago is an expensive brand, especially it's Class A motorhomes, such as the hugely impressive Forza. However, if your budget can stretch to a Winnebago motorhome, I don't think you can find a better brand for luxury and performance.