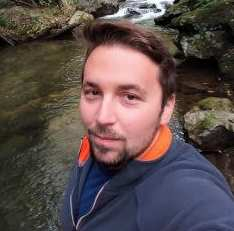 Latest posts by Coty Perry
(see all)
82
The interest in camping and nature recreational travel is at an all-time high. Perhaps this is a good time for you to pick up a new RV.
It goes without saying that Thor and Winnebago are two of the biggest names in the market. After having used a wide variety of RVs in the past two decades, I have had the chance to use RVs from both brands.
Which one should you choose? While both brands offer great features, there are some differences that can be found out only by getting your hands on both varieties. To understand more about the specifics, I also took the feedback of some veteran RV lovers and owners of RVs from both brands.
So, here's an in-depth Thor vs Winnebago quality and performance comparison to help you out.
Bottom Line Up Front: Both Thor and Winnebago are top RV manufacturers, and you can depend on their products. In terms of product quality, durability, and customer service, Winnebago scores higher than Thor. 
Thor hits the mark with more floor layouts and more advanced features. While both brands have products in different budget categories, Thor is the better option for budget buyers.
Lastly, it boils down to product reliability and customer service. In reality, the customer service of Winnebago is superior and has more positive reviews than that of Thor. This swings the overall balance in favor of Winnebago.
Main Differences Between Thor vs Winnebago Quality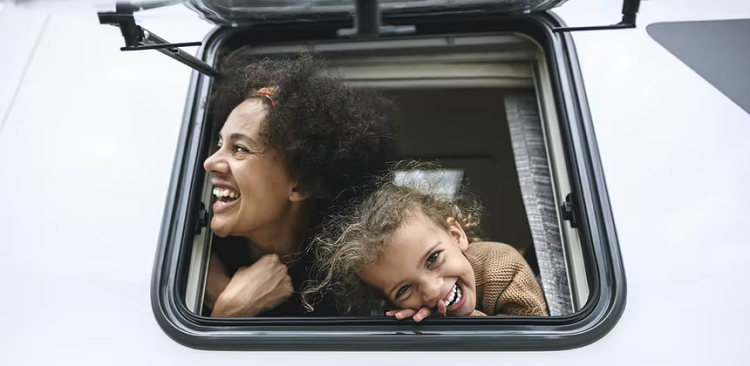 Thor Industries was founded in 1980, and presently it's one of the largest manufacturers of RVs. In terms of design, Thor focuses not only on comfort and safety but also on innovation. It has employed a wide range of high-end digital tools to deliver a comprehensive RV experience. Thor owns multiple well-known RV brands like LIVIN' LITE, K-Z, and Cruiser RV. 
Winnebago was launched in 1958, and presently it's one of the top manufacturers of outdoor lifestyle products. Their products deliver top-notch quality with a focus on safety and environmental sustainability. They also ensure excellent customer care services at all times. Like Thor, Winnebago also owns multiple subsidiaries but not as many. These include Grand Design RV and Newmar.
Here's a quick glance at the main highlights of this Thor vs Winnebago duel.
Thor offers motorhomes of Class A, Class C, and Class B varieties, whereas Winnebago offers a wide variety of RVs, including Class A motorhomes, Class B campervans, Class C RVs, travel trailers, and towables at different price points.

Thor offers a better interior layout and features, whereas Winnebago excels in terms of quality and durability.

Thor has the edge when it comes to affordability, whereas Winnebago provides better customer service.

Winnebago owns Winnebago Specialty Vehicles which can deliver customized RVs to meet your exact demands, whereas Thor has no such services at present.
Related: RV Classes and Types Explained
Key Features
Both the brands have been around for some time, and plenty of their products have received positive reviews from customers. At first glance, you may not find much difference between the two big names. The fact is, the brands have different outlooks, which make a direct comparison difficult.
However, once you look deeper, some differences start to emerge in terms of quality, affordability, and customer service. Let's take a closer look.
Quality and Durability
Admittedly, Winnebago uses top-quality materials in its RVs. These include stainless steel, wood, aluminum, and fiberglass. While they have a wide variety of models on the road, quality control has been rock steady. In fact, most customers found these RVs to hold up well even after years of use.
On the other hand, Thor has faced quite a few issues with quality. This is more visible in their budget-friendly models. For example, I have seen Thor using particleboard instead of plywood in some of its RVs. Since particleboard absorbs water and deforms easily, it's not a good choice for outdoor use. 
Many users have also mentioned the thin metal sheets and wooden boards used in Thor RVs. Others have also pointed out issues with the slideout systems. In fact, some of the subsidiary brands of Thor offer better quality than their own products. 
Honestly, such issues are common in other RV brands, including Winnebago. But Thor seems to have more quality issues than others.
Besides, I am not a fan of the leatherette material that Thor uses in the interiors. They tend to crack up after a couple of years of use. I have seen this issue in Thor Windsport and Thor A.C.E models.
Overall, Thor could do better with more focus on quality control. That's not to say Winnebago RVs are entirely free from issues. However, they have better durability and superior craftsmanship across their entire range. That's something that Thor needs to improve upon.
Floor Plan and Interiors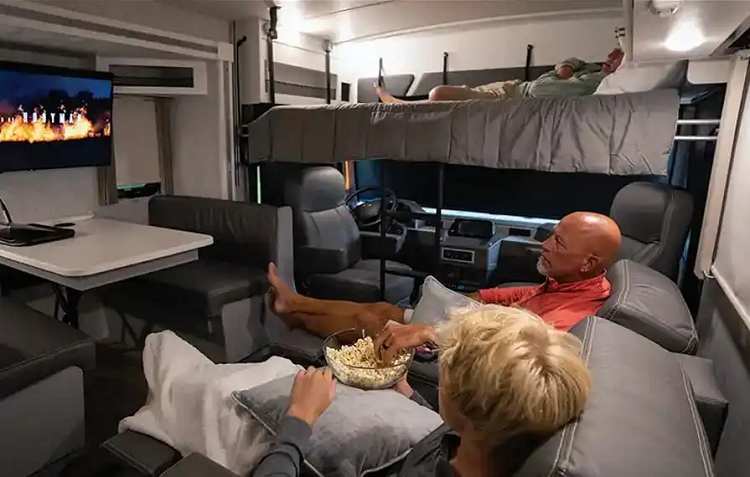 Floor Plan is one area where Thor RVs excel. Most customers also love the livability of the Thor RVs. There are a wide variety of themes, furniture choices, trim upgrades, and color options to choose from. Possibilities for customizing the interiors are plenty, and you can choose from 32 different base models.
The Class A Diesel premium motorhomes from Thor are some of their best offerings. You get smooth handling to top-notch functionality, along with plenty of luxury features.
In terms of variety, Class C, Mercedes, and Super C Diesel offer the biggest product range. Thor has upgraded the 2022 models with plenty of new features like family-friendly layouts and an improved interior decor package. And with numerous floor plans for each model, you get excellent flexibility to pick what you need.
Coming to Winnebago, the Class A motorhomes from them are one of the best you can buy if you don't mind the high price tag. In my opinion, the Winnebago Adventurer is one of the best luxury motorhomes you can pick. If you're looking for a more affordable option, check out the Class C models.
The Travel Trailers from Winnebago are some of their best products and come in 35 different floor plans. They offer an excellent blend of reliability and performance for large families. In addition, they also have a fifth wheel and a toy hauler.
To sum up, both brands have a large range of offerings. Even so, Thor has more floor plans and more advanced features in its interiors. It also has a few rugged models that budget buyers will appreciate. If you're looking for versatility, Thor is the better choice.
Customer Service and Warranty
RVs are covered by a general warranty, and there are separate warranties for other parts and components. Honestly, figuring out the whole thing can be tedious at times.
Winnebago offers a 3-year or 36,000-mile limited structural warranty and a 1-year or 15,000-mile basic limited warranty. In addition, there is a 10-year limited warranty on the fiberglass roof.
In recent years, Thor has improved its warranty game. The brand offers a 1-year limited warranty and a 12-year structural warranty on its Class A and Class C motorhomes. Beyond that, there's an industry-leading 6-year lamination warranty. Hor offers a 2-year limited warranty on Class B motorhomes.
One area that Winnebago excels in is customer service. In fact, the brand keeps track of customer feedback. It takes the necessary steps to make the desired changes and modifications in its product design. It even organizes workshops to communicate with RV owners and educate them about RV features.
In comparison, Thor's customer service can be a hit or miss. While some users have good experiences, others mentioned delayed responses and long repairing periods. All in all, this is one area where Thor can step up its game.
Affordability
If you're looking for affordable options, Thor is the better brand to pick. It has more product variety that comes at affordable price tags. This also allows you to make any upgrades or add some advanced features at a later date. 
Note, Winnebago has some affordable products too. But, while comparing similar models, it emerges as the pricier option. However, in return, you get better quality and more reliability. But you may find the models from both brands built on the same chassis and having similar interior components.
However, it's best to take a closer look at the interiors before you make the final choice. At the end of the day, you don't want to pick a cheaper model with uncomfortable interiors.
Subsidiaries

As expected, both brands have a number of subsidiaries under them. To start with, here is a list of brands owned by Thor.
Cruiser RV

Crossroads RV and their subsidiary, Redwood RV

Heartland RV

Hymer

Dutchmen

Keystone RV

K-Z
Keep in mind these brands have their independent manufacturing units and quality control policies. So, even though they belong to the Thor family, they may not offer the same standards.
The Winnebago family of brands is not as extensive as Thor. But it covers a more diverse range of products. Here's the list.
Grand Design RV

Chris-Crafts (It specializes in hand-crafted boats)

Newmar

Barletta (It manufactures high-quality pontoon boats)

Winnebago Specialty vehicles
The Winnebago group of companies has a more unified policy in the way they function. So, you can expect the same quality standards and excellent customer service from all of these companies.
Thor vs Winnebago: Pros and Cons
Time to take a look at the pros and cons of each brand.
Thor
Pros
Wide range of models

A variety of exciting floor plans

Affordable options

It has some rugged designs 
Cons
Issues with quality

Customer service could be better
Winnebago
Pros
Good brand reputation

Excellent product quality

A luxurious range of products

Uniform quality across the product range
Cons
Some premium models are expensive

Less number of floor plans
Other Alternatives 
If neither Thor nor Winnebago matches your requirements, there are a few other RV brands you can check out. To start with, you can take a look at the subsidiary companies that these two brands own. Beyond that, there are some other top-end RV brands you can check out.
Here are three of the top options.
Gulf Stream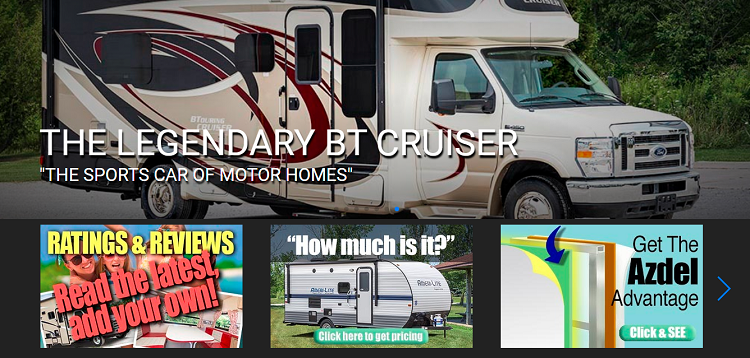 Gulf Stream was set up in 1971, and it is a family-owned and family-operated business. It manufactures a full range of RV products with more than 140 different models under production.
The brand also has around 1,500 dedicated associates across the US and Canada. Its product range includes motor homes, trailers, toy haulers, and fifth wheels. In short, you can expect top-notch craftsmanship and excellent customer service from the brand.
Leisure Travel Vans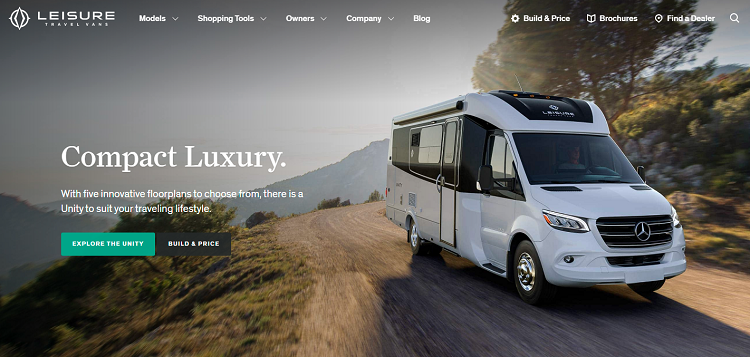 Established as Triple E in 1965, Leisure Travel Vans has been around for more than 50 years. The brand started as a family company and preserved the spirit of dedication and loyalty in its work culture. The product range includes campers and E RV models. The Serenity camper from Leisure Travel Vans is considered one of the best Class B RVs that offer solid value.
Newmar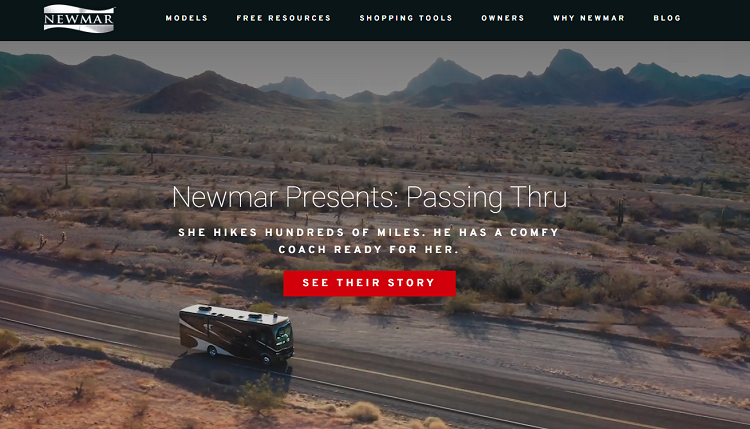 Newmar comes under the Winnebago family and has the same quality standards as its parent brand. Newmar RVs have a reputation for delivering excellent craftsmanship and top-end materials.
In fact, it has emerged as one of the most reliable RV brands in terms of comfort and customer service. Actually, it's not uncommon for Newmar RVs to last for decades. Their product range consists mostly of Class A motorhomes along with a couple of super C motorhomes. 
FAQs
Question: Is Thor a Good Brand of RV?
Answer: Thor has a wide range of RVs, and most of their products offer good value. While there are some quality issues, you can pick some affordable models that offer excellent functionality.
Question: Does Winnebago own Thor?
Answer: Winnebago doesn't own Thor. The two are different companies.
Question: What is the Top-of-the-Line Thor Motorhome?
Answer: The Tuscany is the top-end Luxury Class A Diesel Motor Coach from Thor. This luxurious motorhome comes in three different floor plans.
Conclusion
Time for a quick recap.
For us, Winnebago emerges as the winner in this Thor vs Winnebago quality duel.
If you are a first-time buyer, and looking for quality, then Winnebago is a better choice. The brand has been around for a longer period and has better quality control. Beyond that, superior customer service is the cherry on the top.
Having said that, if you choose wisely, you will find some models from Thor that offer great value. Considering their wide range of floor plans and interior features, you may find a design that better suits your needs.
And don't forget to keep your options open and make sure that you actually like the RV before buying.
Now it's your turn to make a choice.