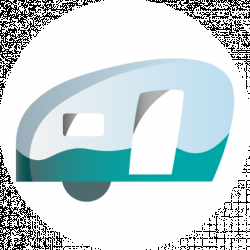 Latest posts by Roaming RV Team
(see all)
TRAVEL THE SEASONS WITH KOA
With over 485 KOA locations, possibilities abound. Every year our KOA Work Kamper program offers hundreds of job opportunities across our network of KOA campgrounds. For those who love the RV camping life, it's simply a win/win opportunity.
SUBSCRIBE TO THE WORK KAMPER PROGRAM
KOA owners always need seasonal help. If you are willing to roll up your sleeves you can make a short-term commitment and earn pay while you stay.
You are invited to subscribe to the KOA Work Kamper Program – or renew your subscription.
Become a Work Kamper
WORK KAMPER PROGRAM BENEFITS
For an annual $35 fee, you'll receive:
Welcome packet containing information and Work Kamper window clings
Unlimited access to the resume posting website where KOA campgrounds can view your experience and skills
Unlimited access to all KOA job postings
Free subscription to "On the Road" News for KOA Work Kampers
Eligible for nomination for KOA Work Kamper of the Year award (sponsored by KOA Owner's Association)
Potential to become eligible for additional benefits once you complete your first job
Corporate Office Job Openings
ADDITIONAL WORK KAMPER BENEFITS
At KOA, we have a mission to be "Great People" and to ensure our guests experience "Great Camping." We want to set KOA apart and be every camper's first choice. We understand the importance of every member of the KOA team in fulfilling our mission. With this in mind we are looking for the best Work Kampers in North America! It is for that reason that we offer KOA Work Kampers additional benefits for completing at least one season of work.
After the completion of your first successful KOA season, the KOA manager/owner may place a campfire next to your resume. That is all it takes to begin to qualify for additional rewards, which include:
Free camping for up to 3 nights as you travel to your next KOA assignment
KOA Campfire window clings
Cash rewards for recruiting friends to join the KOA Work Kamper program
Potential to be nominated for the Work Kamper of the Year award
Click Here for more information (I am not affiliated)